However, when it comes to choosing the best webcam software, most consumers hit a wall. They believe the alternatives are complex and that some of the finest Windows webcam software has many drawbacks, making the decision complicated.
Well, do not worry! In this article, you will get access list of best webcam software that is perfectly fit for your Windows OS.
YouCam 9
ManyCam
Movavi Screen Capture
Logitech Webcam Software
SplitCam
MyCam
IP Camera Viewer
Yawcam
Photo Boot Pro
Webcam Toy
Best Webcam Software For Windows 11, 10, 8, and 7 PC
Some of the unique and the best webcam tools for Windows PC are given below – 
1. Youcam 9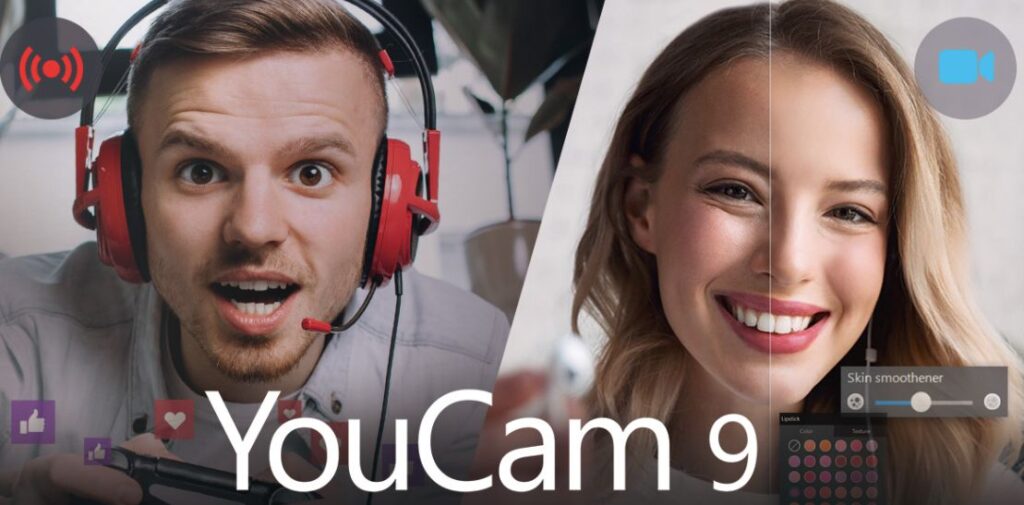 YouCam 9 is one of the most user-friendly webcam tools available. It has a simple design. Compared to other cluttered UIs found in most other webcam software, this is superior and the best option for novices. The tool provides a comprehensive variety of editing possibilities, filters, and effects that are simply breathtaking. 
Features
You get animated effects by using the webcam.

The webcam has the best AR filters.

Users can efficiently perform all kinds of digital zooms.

You can do seamless integration along with Zoom, Teams, etc. 
2. MANYCAM
Don't consider the ManyCam to be simple webcam software. It's the best webcam software for Windows 10 with many options, presets, and effects due to its wide variety of filters, profiles, and special effects. You may add many beautification effects such as face masks, transitions, backgrounds, emoticons, and various other features to your videos with this program.
One of the most pleasing aspects of this webcam software for Windows 10 is that you may customize it to your liking. It also has a professional screen-capture feature that allows you to take a screenshot and edit it on the spot and picture-in-picture (PiP) mode for Windows.
Features
You may change the bitrate values for your webcam at any time.

You may add a lot of special effects, adjustments and change the camera's resolution.

The IP is being streamed through the tool. Manycam provides a significant level of protection and makes surveillance easier. 

The software aids in documenting the computer screen, especially when video chatting while utilizing a webcam.
3. MOVAVI SCREEN CAPTURE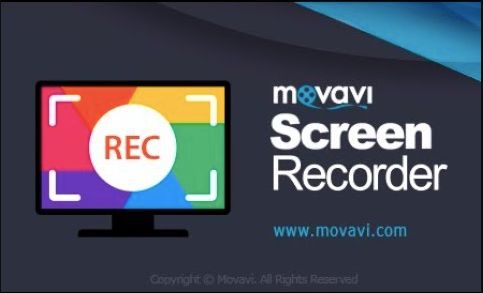 One of the most famous screen recording software is Movavi Screen Capture, considered one of the finest and best screen capture tools. A typical use for screen recorders and webcams is to capture video through applications like this one. 
You may record full HD videos at 60 frames per second (fps) using this webcam software for Windows 11, 10 and other previous versions. This webcam software for Windows also comes with pre-designed templates for various purposes and a few ready-to-use ones.
Features
With this tool, you may quickly share your content on social media.

That is a simple tool that may be utilized to edit screenshots with ease.
The webcam software allows you to create screencasts.
The tool's most notable feature is that it supports recording on a timetable.
4. LOGITECH WEBCAM SOFTWARE
The Logitech Webcam Software is one of the best webcam software for Windows that you may download directly from the Windows app store. Quickcam Express previously owned this software. Logitech is one of the most well-known webcam programs for Windows, and it's been around a while.
Furthermore, the Logitech camera software and webcam provide you with the option to unlock a variety of exceptional features.
Features
Great webcam software for smartphones and tablets that can help them operate properly as well as stay stable.

You can utilize the Logitech webcam to run this program practically.

The software is compatible with all supported Windows versions and is free.

The settings are simple to change, and they're easily customized.
5. SPLITCAM
The SplitCam is another best free webcam software for Windows 11 and 10 that can add fantastic features and functions to your webcam. You may use this best webcam software for Windows tool completely free of charge.
This webcam has a lot of features that aren't available in other webcam software.  
Features
The system as a whole is dependent on streaming video. You may effortlessly broadcast the screen of your PCs without any problems. 
It's simple to work with a wide variety of file types.
It's simple to adjust the video resolution while it's streaming and recording.
A great tool for taking simple pictures, recording videos, and more. 
6. MYCAM
MyCam is a popular and powerful webcam tool that comes with a lot of outstanding features and capabilities.  It's also an excellent and best webcam software for Windows tool that not only has easy-to-use tabs but also provides methods for incorporating various utilities to your camera.
The Record function allows you to send the recorded files to your mobile phone.
Features
You may save the pictures and videos on the computer in the desired file types, which is very useful. 

The webcam may be used to scan barcodes and QR codes.

When the webcam is activated, you may apply a variety of modifications to photographs and videos before saving them.

The media may be easily broadcast to numerous stream hosts, and it can even be distributed. 

It's the most popular and effective webcam software available.
7. IP CAMERA VIEWER
The IP Camera Viewer is a beautiful and best webcam software with numerous sophisticated features. It's also an essential tool that can assist you in establishing security. Not only that, it has a significant influence on security using IP cameras.
Features
The footage may be filmed in high definition, and, if desired, the resolution may be altered with ease. 

It allows users to change easily and even customize the camera's basic settings.

The zoom control on the front of the camera is one function that lets users perform digital zooming.

The tool is compatible with over 1800 IP camera models, including many famous brands such as Dahua.
8. YAWCAM
Yawcam is another most popular web camera application, with a basic appearance that more than compensates for the lack of sophisticated effects in its straightforward approach to display fundamental camera functions.
This best webcam software for Windows, on the other hand, is not as basic-looking since it incorporates a few useful features such as an image-to-movie converter, text/image overlays, and a clever motion detection feature. That detects any activity on the webcam and notifies the user via email.
Features
Features like smoothing, sharpening, and motion detection are available.

Watermarks are not added.

Effects and functionality that are built-in were difficult to achieve.

It's simple to use.
9. PHOTO BOOT PRO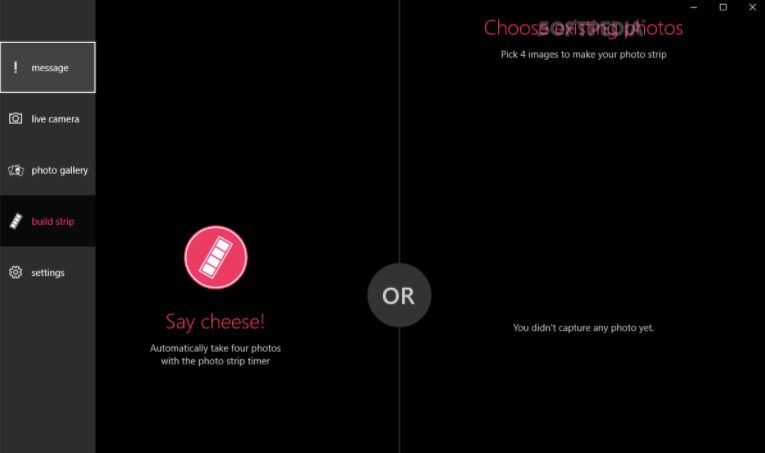 Slow load speed and camera lag are typical issues for webcam software, but not for Photo Boot Pro. This webcam software for Windows 10 and 11 PC is versatile, with several mirror effects and changes that may be tried in real-time before capturing a video or taking a photo.
Facial effects, distortion lenses, blurring effects, and artistic filters are among the many features available to you in Photo Booth to express your individuality.
Features
The tool's resolution is adequate.

The software is accessible for free.

It has multiple exciting effects.

It can only save JPG and MP4 files.
10. WEBCAM TOY
Webcam Toy is a fun way to keep in touch with your friends and family via video chats. It's a browser-based webcam software for Windows that allows you to interact with other people. There are more than 80 distinct filters and effects to discover in the solution.
It has a simple and user-friendly interface that may be utilized on almost any operating system. This software is free to use and download. You can also snap photographs and upload them to social networking platforms such as Facebook and Twitter.
The main drawback of this webcam software is that it does not allow for video recording.
Features
The appearance of an image may be modified, such as brightness, saturation, contrast, and soon.

The ability to record brief movies adds unique, strange distorting, and enhancing effects and filters.

It offers a variety of outcomes.

There's no need to install any third-party program.
Conclusion On Best Webcam Software for Windows PC
The above list contains some of the best webcam software available. Give them a shot; they're beneficial.
FAQS
1) What is the best webcam software for PC?
Some of the easy-to-use webcam software for PC are ManyCam, SpiltCam, Logitech Capture, Cyberlink YouCam, Bandicam, etc. 
2) Which Software Is Best For Camera?
The best ones for the camera are Logitech Webcam, Debut Video Capture Software, Yawcam, etc. 
3) Does Windows 10 Have Webcam Software?
The Windows 10 program Camera may be downloaded from the Microsoft Store. It enables you to use your webcam to record videos and snap photographs.
4) Do I Need Software For My Webcam?
There are hardware and software drivers available for webcams, which may be utilized to capture pictures or videos. Windows Camera, NVIDIA Broadcast, Logitech Capture, and other applications are examples of such software.
Also Read