Windows 11 made its entry into the PC market this year with an ensemble of brand-new features. We have listed down the best Windows 11 themes which you can use. A Mac-like interface, Xbox tech, and customization capabilities make Windows 11 stand apart from its previous versions.
Windows 11 lets you choose several theme designs, wallpaper, sound effects, colour, font style, contrast ratio, and even the cursor style. At present eight default free Windows 11 themes are available to choose from including Windows Dark, Windows Light, Clow, Captured Motion, Sun Rise, and Flow. Windows users can also download free or premium themes from the Microsoft Store.
Moreover, Windows 11 skins can allow users to transform the appearance of Windows PC similar to macOS or Linux. If you want to download Windows 11 themes to personalize your Windows PC, then this article will serve as the right guidance for you.
10 Best Free Windows 11 themes and Skins
Download any one of the best Windows 11 themes and skins for yourself from the below discussed 10 options and change the overall experience of using Windows PC for once and all.
1. macOS Monterey SkinPack
Windows 11 has given the joy to users to make their Windows PC appear like an Apple's MacBook. The macOS Monterey SkinPack will not only closely resemble the macOS but also operate like it to an extent. 
Key highlights of macOS Monterey SkinPack:
It can help you change the background wallpaper, icons, buttons, and taskbar.

The lite version of this theme comes free.

The full version can be unlocked with a payment of $4.99.

When you download this theme, ensure to remove other SkinPacks or themes.
2. 3D Theme
If you want free Windows 11 themes, then you can download this 3D theme. This theme is best for users who love the three-dimensional appearance of a screen. Let's look at its features below: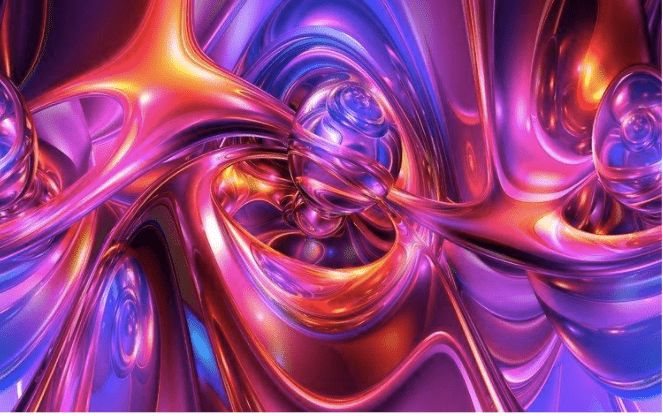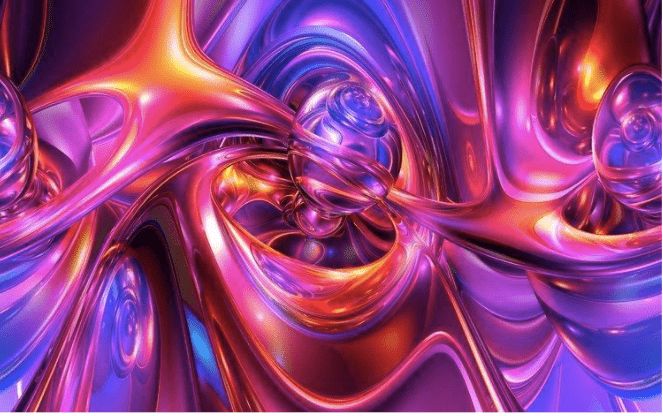 Key highlights of 3D theme:
This is a feature-rich theme offering 17 HD wallpapers.

It comes with superior 3D graphics.

This theme can be easily paired with any other theme.

The theme is available for free and is easy to install.
3. Ubuntu Skin Pack
Do you love the interface of Linux OS computers? Then, Microsoft has a solution for you through its Ubuntu Skin Pack. Take a look at its splendid features below: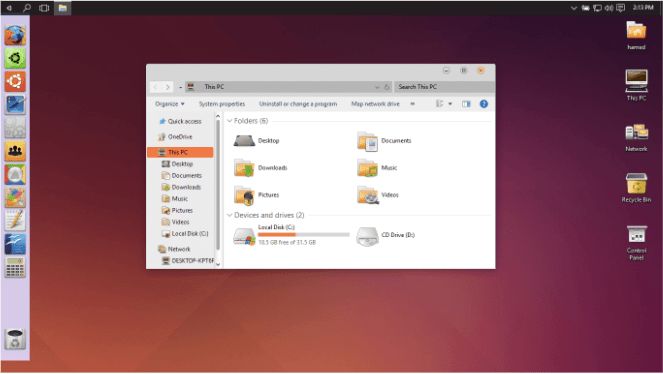 Key highlights of Ubuntu Skin Pack:
This Ubuntu skin pack offers a left-aligned taskbar, icons, buttons, and menus similar to Unix-based OS.

The light version is free but limited.

You have to pay S2.99 for unlocking extra features.

It supports low-powered laptops and older desktops.
4. Mountain Light Premium
Our next pick is the Mountain Light Premium theme for those users who are mountain lovers. This splendid theme will make you mentally transcend into the world of mountains. The useful features of this theme are mentioned below: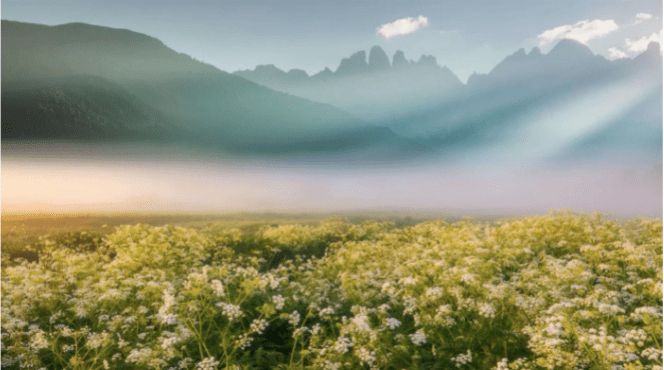 Key highlights of Mountain Light Premium:
This theme offers 18 wallpapers of mountains.

The wallpapers are of 4K HD quality.  

The theme also alters the Windows 11 accent colour based on the colour of the wallpaper.

This is a free Windows 11 theme.
5. The Witcher
Are you a fan of Geralt of Rivia and want to "Toss a coin to the Witcher?" If so, then here is the right theme from Microsoft for you. If you want to download Windows 11 themes that are in sync with your preferences and favourite reel characters, then Windows 11 has plenty of options for you. For instance, if Henry Cavill's Geralt of Rivia from Netflix's "The Witcher" series made you fall head over heels, then you can download The Witcher theme.
 Key highlights of The Witcher:
This theme offers 10 HD wallpapers.

There are no specific options to alter the icons and cursor styles.

If you want to further customize this theme, install skin packs.
6. Windows Wallpapers
Here is another best Windows 11 theme that offers Windows-themed wallpapers reminding you of the times when we used Windows 98 and even Windows Vista.
Key highlights of Windows Wallpapers:
With this theme, you get 50 high-quality wallpapers.

You will also get Windows 11 wallpapers additionally that can be used by Windows 10 users.

These wallpapers are available for free.

Windows-themed wallpapers can suit any screen resolution.
7. Aero Glass
Aero Glass is also a wonderful theme for Windows 11 that offers plenty of customization options. It is a free Windows 11 theme that can make your Windows 11 laptop or desktop appear unique.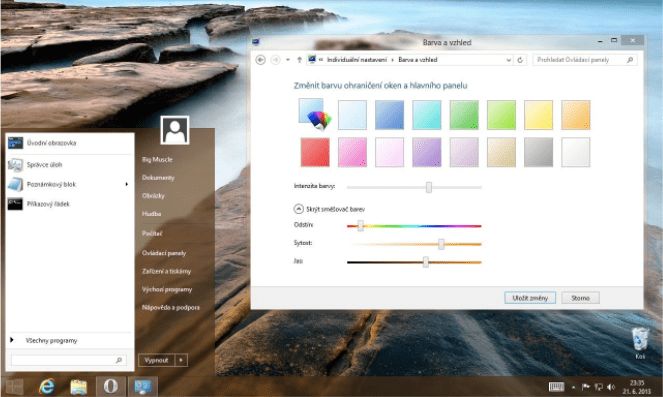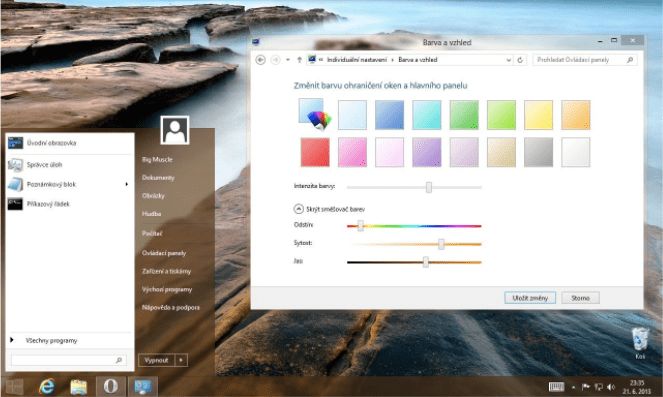 Key highlights of Aero Glass:
The most captivating thing about this theme lies in its transparency.

This theme provides a transparent taskbar.

The borders of all apps are turned transparent.

This theme offers a transparent interface without changing the OS configuration.
8. Animals in Autumn
For ardent animal lovers, Microsoft has created the Animals in Autumn theme. This is quite an eye-catchy theme and installing this theme can make you happier every time you look at your computer screen. Images of pooches, cute kitties, and crunchy leaves will bring a reminiscence of sweet Autumn.
Key highlights of Animals in Autumn:
It offers 16 HD wallpapers.

This theme is available for free and can be downloaded from the Microsoft Store.

It is a lightweight theme.

You can install this theme on up to ten Windows devices.
9. Northern Lights
Northern Lights or 'Aurora Borealis' is one of Nature's magnificent phenomena that never ceases to mesmerize people. Hence one of Microsoft's Windows 11 themes is called the Northern Lights.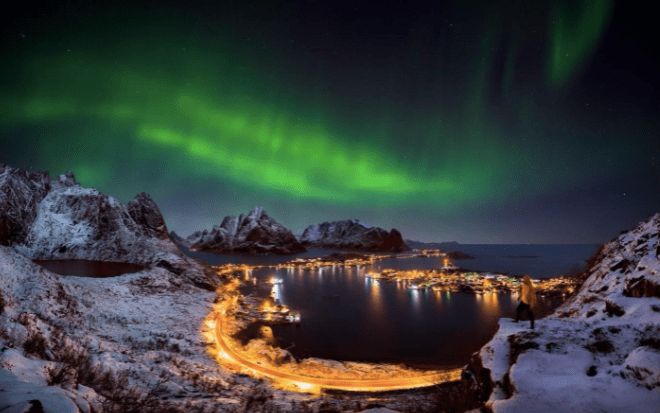 Key highlights of Northern Lights:
This is a completely free theme for Windows 11.

It offers 15 HD quality wallpapers depicting images of Northern Lights.

It has a minimalistic appeal.
10. Groot Theme
If you are madly in love with the adorable Groot from Marvel's "Guardians of the Galaxy" series and cannot get the famous phrase – "I Am Groot" out of your head, then you can go for this best Windows 11 theme. Here are a few of its amazing offerings:
Key highlights of Groot Theme:
This theme comes with a collection of 15 wallpapers.

You get all HD wallpapers.

It is compatible with other versions of Windows too.
Wrapping Up
With the launch of Windows 11, customizing a Windows desktop or laptop is no longer a challenge. Before downloading Windows 11 themes, you must keep in mind that you have to choose the right wallpaper resolution for your Windows screen, otherwise the appearance will be messed up.
If you love personalizing your gadgets, then take the help of this best Windows 11 themes & skins guide to change the appearance of your Windows PC.
Frequently Asked Questions
How do I download Windows 11 themes?
You can download Windows 11 themes from the Microsoft Store. Several free and premium themes are available on the Microsoft Store for users to help them customize their Windows PC's appearance.
Is there going to be a Windows 11?
Yes, Microsoft has been preparing for quite some time to launch the latest version of Windows. Microsoft rolled out Windows 11 on 5th October 2021 for all Windows users.
Can I download Windows 11 for free?
Yes, you can download Windows 11 for free. Microsoft is letting all Windows 7, 8, 8.1 & 10 users upgrade their Windows version to Windows 11 if their systems meet the necessary requirements. The default installation requires a minimum of TPM 2.0, Secure Boot, 1 GHz or 64-bit processor, 4 GB of RAM, and 64 GB storage.
Is there a Windows 11 on the horizon?
Microsoft rolled out Windows 11 recently and VMware Horizon began supporting Windows 11 from the day of its launch.
Also Read