A window and windowing system is the software platform developed by Microsoft as its first-ever product that provides an interface for different applications management, data handling, and user interaction. Windows can be used as a system, service, or component in the PC. It came so far from its initial level. Currently, the latest windows version in the market is windows 11. 
But why Windows 11 is best?
As compared to windows 10, Windows 11 is a major update to the Windows operating system that provides a more secure, compatible user experience across desktop, phone, tablet, Xbox, and IoT Microsoft devices. It also introduces new features such as Windows Ink and Windows Mixed Reality to build a seamless experience across all of your devices.
Windows 11 is also a blessing for those who have less RAM and CPU power. It delivers high enactment by targeting foreground apps and uses limited resources to minimize the background processes.
In this article, we will summarize the top 7 best windows 11 widgets your PC must have. 
And here they are!
7 Best Widgets For Windows 11 PC You Must Use
1. Weather
This widget came in the category of one of the most customizable windows 11 widgets that updates the real-time weather of your surroundings by its forecast. 
Features 
Forecasts predicted by weather are neat and super accurate. 

It offers high-quality graphics. 

The interface is smooth and easy to operate. 

It also gives you warnings according to the weather outside like don't forget the umbrella because it's a showery day.

It's Keen on every detail regarding the weather.
2. Widget launcher
Another widget on our list is the Widget Launcher of Windows 11. It can be installed and used on both Windows 10 and Windows 11. It's free, smooth, and easy to utilize. 
Features 
With Widget Launcher, you can quickly customize the widgets to fit your preferences. 

The free version of this widget includes a few widgets like Calculator, Calendar, and Weather. 

You can even purchase premium skins for Widget Launcher to give it an awesome look. 

It consists of several other widgets also like  Currency Converter, Digital Clock, Notes, CPU Meter, RSS Feed, Slideshow, and World Clock. 

It's highly accurate in its world clock and currency converter segment. 

All of them in the widget launcher can be customized and launched within a few clicks.
3. Calendar
A must-use widget in windows 11 is a calendar It works as a personal assistant. It provides everything you need to stay on schedule with this calendar from the monthly view or a weekly overview to notes and food plans. It also allows you to check all your calendars at once, so you can easily switch between them when needed.
Features 
It is another free Windows 11 widget to see your schedule and events at a glance. 

This widget is blend up with any background of your desktop. 

It's uncomplicated and does not take up too much space. 

It keeps track of meetings without the need of opening a separate application on your pc. 

It allows you to focus on what matters most and notify every upcoming event you have scheduled in the calendar.
4. Traffic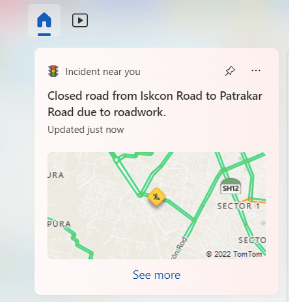 Here word speaks for itself. It is one of the best windows 11 widgets that helps you to save a lot of time by ignoring the traffic on your way. It updates minor to major traffics in the lane in the area you are going across.
Features 
It gives detailed information about the traffic easily. 

It plans different routes and helps you in avoiding heavy traffic while you are on the way to your destination. 

Traffic is the best free windows 11 widget that offers timely updates while tracking your location on your PC or laptop. 

The traffic widget also offers the characteristic of adding multiple termini according to your plan.
5. Tips
Another best windows 11 widget is" Tips". This feature is a secrets teller and guides you to operate its new features in its best trail to avoid complications. It is new to the Microsoft operating system and helps the user to learn something new every time.
 Features 
It teaches you to do things easily. 

It gives suggestions on all the new features of windows 11.

It also works as an undercover agent and will provide you with some hidden tricks to get your work done more accurately and in lesser time. 

The tips widget offers information about PC optimization. 

It helps in improving your PC performance by minimizing the use of applications and other processes running in the backdrop.

Tips facet even notifies you of its need also for example "To delete unwanted things from your pc" and "warns" you about the harmful sites that may pass on the virus to your computer.
6. Top stories
This is certainly the best free windows 11 widget to keep you updated with every news of the globe. It filters the very latest news without even your command. It's like a subordinate that keeps poking you with trending news when you are getting bored with your work.
Features
It always let you updated with the latest news. 

You can access this feature during your working hours. 

It filters the news of your choice. 

Top stories is an easy-to-operate feature of windows 11.

It has an AI-based track record of your interests and knows how to lure your attention toward itself.
7. The One-drive photos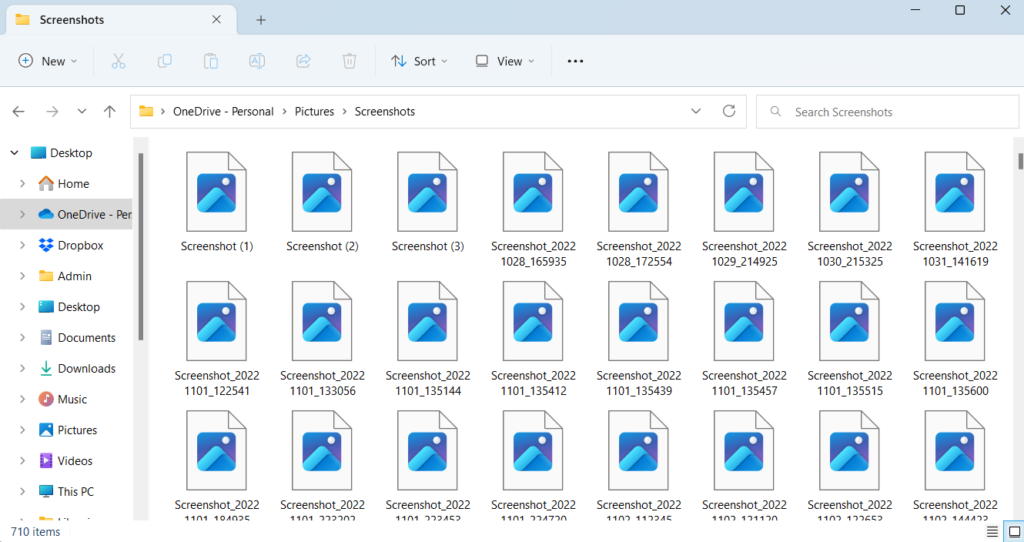 And last but not least is OneDrive Photo a new OneDrive feature that surfaces some of your favorite photos from the cloud. This widget will emerge some of your photos from OneDrive and link you out to the web to see more. It's a handy way to see your dearest photos from years past, in one central hub.
 Features 
It is a small and free addition to your desktop that helps you quickly share pictures from your OneDrive account. 

You can find any picture by searching "OneDrive Photos" in the Start menu or by clicking on Windows. 

This free widget of windows 11 refreshes your mood by keeps showing you your favorite photos. 

It preserves high-graphic and high-quality HD pictures and will show them to you in a single click. 

It finely cycles your choicest photos even if they are saved decades back and will sync them in front of your vision in seconds.
Conclusion
All in all, Windows 11 is very well-crafted and convenient. It has a lot of great features which never existed before in Windows 10. There are plenty of great alternatives that are a lot more customizable than other versions of Microsoft operating systems and will make you sluggish and still manages to complete your work before the final alarm.