YouTube is one of the most popular and used video content platforms worldwide. You can get various types of videos based on different topics like music, dance, cooking, informative, educational and so on. Sometimes, we don't want to watch videos but only listen to the tracks. This is possible now, we just need to have a decent YouTube Audio Downloader for PC and we can extract the audio from the desired YouTube videos. 
YouTube audio downloader is software to download music from YouTube. It helps you extract the audio of your desired music video and let you listen only to the audio of that video anytime and anywhere.
In this article, we will be going to discuss the 9 best YouTube Audio downloaders.
9 Best YouTube Audio Downloader for Windows PC
1. 4K Video Downloader
If you are looking for software which lets you download YouTube audio in high quality then a 4K video downloader is the best option. It is quite easy to download the desired video into audio format. It supports downloading high-quality videos including 4K, 3D and 360 degrees. 
Apart from YouTube, it also supports other websites including Facebook, Instagram, Vimeo, DailyMotion and SoundCloud. You can download up to 24 videos if you are using the free version and need to pay $15 to download more videos. 
Features 
It offers a smart mode feature

Supports multiple platforms including MacOS, Windows and Ubuntu

Download audios in different formats such as MP3, OGG, M4A and many others 

Allows you to download audiobooks and podcasts from YouTube
2. SnapDownloader
Next, we have mentioned SnapDownloader which is also a trustable software to download music from YouTube. It lets you easily download not only videos but also your favourite audio from YouTube. It doesn't compromise on sound quality. 
This tool supports downloading audios from other websites also such as FaceBook, DailyMotion and many others. It can also download those videos and audios which are restricted in your region by setting a proxy. 
Features 
Download the videos up to 8K resolution 

Supports 900 websites to download videos

Compatible with Windows as well as Mac devices
3. VideoProc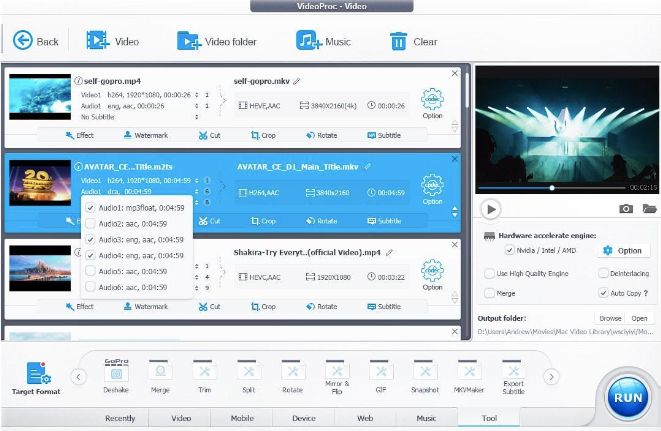 VideoProc is another software which helps you to download YouTube audio. It is quite fast in saving YouTube videos in different formats including MP3, M4A WebM, etc. It is an all-in-one tool and consists of several features like video editing, recording and video-audio conversion. 
This tool supports 1000+ websites such as YouTube, Facebook, etc. to download videos and audio. It can download channels, playlists, music and videos in 720P, 1080P and 4k resolution. 
Features
It has a built-in media downloader

Offers features to record YouTube live videos

Allows you to search subtitles for movies
4. Any Video Converter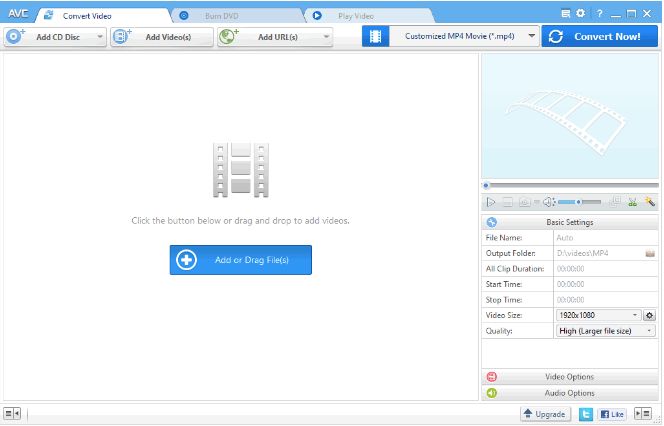 Any Video Downloader is another popular YouTube audio downloader for Windows which allows you to download audio from YouTube in the desired format. It works on both Windows as well as Mac platforms. 
It downloads the videos from the website and extracts their audio so that you can listen to your favourite music track whenever you want. Also, it allows ripping files from discs. You can personalize files by applying filters and effects. 
Features 
Offers editing tools and filters 

Supports various formats 

Allows you to personalize files 

Fast conversion speed
5. ClipGrab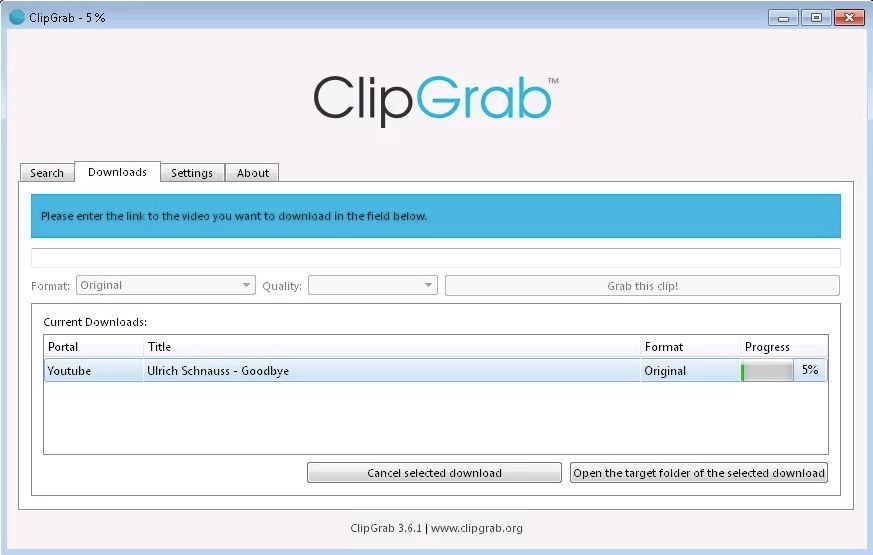 When it comes to using a YouTube audio downloader which offers a clean and easy-to-use interface then ClipGrab is one of the best software. All its features and functions are easily accessible. It quickly downloads audio from YouTube. Apart from YouTube, it supports several websites. 
It is free software and one of the easiest tools to use to download audio from YouTube. It just requires pasting the URL on its clipboard and selecting the format of the audio and waiting for a while or until the process ends. 
Features 
It offers a clipboard monitoring feature

It has a built-in search engine 

Easy to use tool to download audio from youtube videos.
6. Free YouTube to MP3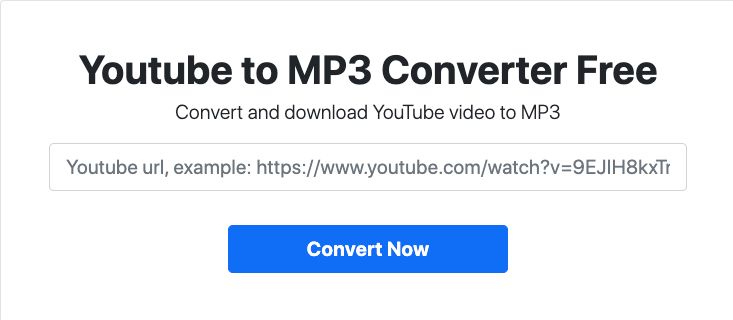 As its name shows, Free YouTube to MP3 is a free audio converter which lets you download your favourite audio from YouTube. It supports various audio formats like MP3, OGC, M4A, FLAC and many others to save files. 
It supports downloading files in bulk. However, it lacks many features like it doesn't allow you to download entire playlists and also shows various popups and ads. It is compatible with both mac and Windows platforms. 
Features 
Offers batch conversion feature

User-friendly interface 

Works on Mac and Windows devices 
7. By Click Downloader
By Click Downloader is the best YouTube audio downloader which lets you download audio easily in the desired format. It has a neat interface and you can easily use its features. It has the ability to download the whole Instagram page. Also, it helps you download YouTube playlists and channels with ease. 
The best feature of this software is that it allows you to download even private videos on YouTube and Facebook. It supports downloading multiple videos at once. 
Features 
Download videos in HD and 4K quality 

Download videos from almost all websites 

Allows you to take backups of your video from any platform
8. Freemake Video Converter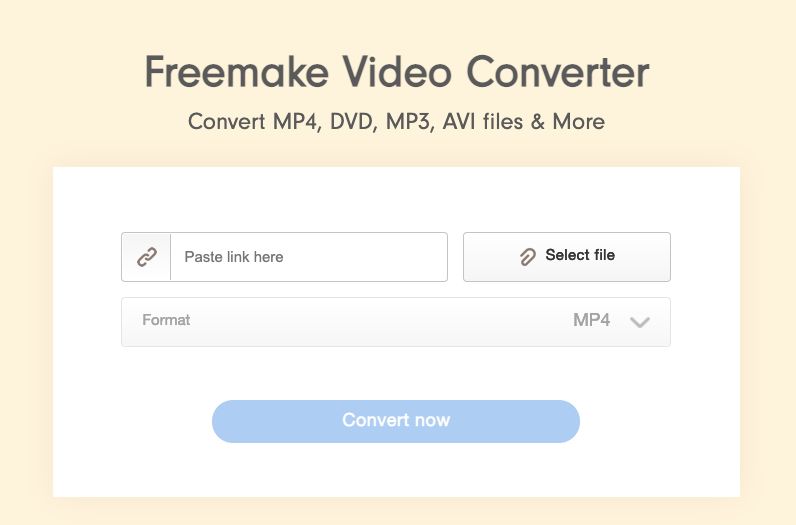 Freemake Video Converter is a powerful software that helps in extracting audio from YouTube. Apart from YouTube, it supports 10000+ websites to download audio. It is integrated with DXVA and CUDA technology to offer a fast conversion speed. 
You can download and save playlists and channels in different formats like HD, AVI, FLV, etc. It supports more than 200+ formats to save audio. 
Features 
Downloads audio and video easily

Supports more than 200 audio and video formats 

Can download video of HD and 4K quality
9. HitPaw Video Converter
Last but not least, HitPaw Video Converter is the best YouTube music downloader for beginners. It supports 1000+ websites to download audio. This tool also lets you edit audio by offering features like cut, trim, merge and many more. 
It lets you download and convert audio into 1000+ audio formats including MP3, MP4 and AVI. This is an all-in-one tool which performs various functions like downloading, converting and editing audios in one go. 
Features 
It can convert iTunes music, Apple music, Audiobooks and podcasts

Allows downloading playlists and channels in bulk

Doesn't lose audio quality while conversion
Conclusion On YouTube Audio Downloader for PC
YouTube Audio Converters are very high in demand nowadays as many people just want to listen to the audio rather than watch videos.
These converters can extract the audio from the YouTube video in multiple formats and apart from YouTube, they support various other websites. I hope the above article can help you in choosing the best YouTube Audio Converter for Windows.
FAQs
How do I download audio from YouTube?
You can download audio from YouTube by using the YouTube audio converter. This software is meant specially for music lovers who want to extract audio from YouTube videos to listen to their favourite music.
The market is full of YouTube audio converters and that is why we have listed the 9 best converters in the above article. Choose the one and start downloading audio from YouTube. 
What is the safest YouTube to MP3 converter?
The safest YouTube to MP3 converter allows you to download audios from YouTube without abolishing any rule and regulations. It will let you download the audio easily and quickly in a legal way. Above article consist some of the YouTube to MP3 converters which are safe to use. 
What is a good YouTube converter?
While choosing the best YouTube audio converter first thing you should keep in mind that it should support most of the audio formats. It should provide a fast conversion speed without losing the sound quality. In the above article, we have listed the top YouTube converter which can help you. 
Is downloading MP3 from YouTube illegal?
No, it is not illegal to download MP4 from YouTube. However, downloading a copyrighted music video is illegal. So, you should avoid downloading copyrighted music videos or take permission from the owner before downloading them. 
How do I convert YouTube to MP3 legally?
You can convert YouTube to MP3 legally by using the YouTube Audio converter. You can take a look at the above article and choose any of the converters which satisfies your needs. All these converters are legal and safe to use. 
Also Read