Bitdefender VS Avast, which is the antivirus software is best for you to try In 2020
In the current world that is filled with complicated viruses and dangerous malware, you might have a tough time deciding on which antivirus to spend your money on. Among the various antivirus to select from, the best is the Bitdefender and Avast. 
Both of these antivirus programs give you security from various viruses and issues that your system or PC might pick up from visiting unsecured sites, downloading unsafe files, etc. But there is a constant doubt among people regarding the better among Bitdefender Vs Avast. 
In this article, we are going to check out some of the basic features, pros and cons, and the pricing that might help you to choose the better among these two awesome antivirus programs. So, let's check them out.
Bitdefender Vs Avast 2021
1. Security
Both the Bitdefender and Avast provide the best virus protection services. However, many people still have doubts over which one is superior in this area. For that one needs to examine each of these antivirus programs on an individual basis. 
Keep in mind that viruses are the most common threat to computers. Most importantly, they appear in various forms and are designed to confuse and deceive many into storing into their PC. The best antivirus program detects these threats before they get stored on your computer. 
Bitdefender and Avast are considered the best antivirus programs. In certain tests, like the AVTest results, both of these antivirus programs were 100% effective against zero-day and widespread malware. At times, you might feel Bitdefender has a slighter edge over Avast in terms of solving the latest malware spreads. Still, both of these antiviruses are head and shoulder above average in the industry. Well, this is a tie. 
2. Firewall Protection
One of the important aspects of your antivirus program is the amount of firewall protection it provides. Frankly, the firewall acts as a gatekeeper to the Internet. It not only protects your devices but decides what needs to enter your PC through administrator access or download. At times, when you download any antivirus program, they would feature another set of additional firewall that is very strict. 
If you are feeling that you are at increased risk, then go for the one that provides another built-in firewall. So, in this case, the better choice among Bitdefender Vs Avast is Avast. Of course, Bitdefender is good and often praised for its innovative ways used in protecting devices, still, it doesn't have firewall protection and never provides a firewall in its program. 
3. Phishing And Malware Protection
While you are looking for any kind of antivirus programs, you might want to know how much amount of protection they are providing. Here the whole procedure of getting such a program like this is for securing your devices as well as personal information from external attacks. 
Keep in mind that the effectiveness of any antivirus program is measured based on its ability in handling all kinds of threats comprehensively. Of course, the benefits provided by Bitdefender is undeniable and great, especially from the viewpoint of the end-user, still, there is a tough competition from Avast as it has a whole lot of tools for dealing with good security threats. 
Now if you are checking out for a tool that provides the most options regarding device and information security, then you might want to go with Avast. Avast is filled with a whole set of tools, each dedicated to securing you from various and unique kinds of threats. So, the presence of this specialization and good functionality is very much impressive and gets you in the best situation as possible for securing yourself and your devices from any harm.
4. System Performance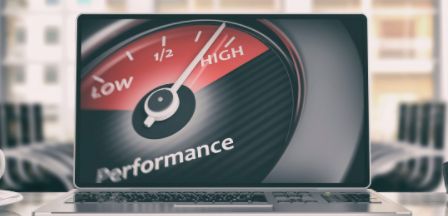 It is good to have a good antivirus program for your computer. The major purpose of having such a program is for the well being of your computer, but some of them can indeed have a negative effect. Here the most common way would be that it would harm the performance of your computer.
Most importantly, most of the antivirus programs are robust. They consume a lot of memory to work. So, computers and other devices have a tough time running them and maintaining the performance of the machine. Before purchasing any antivirus program, you need to have a good understanding of the effects it can have on your system performance and also if your computer can handle it or not. 
Some of the cheaper PCs don't have a good amount of RAM and processing power. These would have issues while running such robust antivirus programs and need a sufficient amount of energy. If this is a major concern for you, then try to go with the Bitdefender antivirus program. The Bitdefender which is an avast alternatives is designed to be lightweight and works well with systems having low RAM. 
5. User Interface
If you check the user interface of your antivirus program is necessary for your ability in using the antivirus program effectively. If an antivirus program doesn't have the ergonomic interface, it would be useless to the individual using it, irrespective of whether it prevents the virus or not. 
Using an antivirus program often depends on the amount of experience and skills that an individual has with a PC or other devices. However, the user interface is one that simplifies the whole procedure and makes things a bit easier. 
By checking out the antivirus interface of Bitdefender, you might feel a bit overwhelming especially if you don't have a proper understanding of what antivirus programs do and how they work. 
The way information is presented in the Bitdefender is not easy to understand. It might need some intermediate knowledge regarding the computer concepts to grasp it. But in the case of the Avast, they have planned for this and easily adjusted it. So, who is better Bitdefender Vs Avast?
If you check the Avast antivirus interface is easier to understand and even good to look. It is great for any individual that is new to such programs and even doesn't have the required experience of operating any kind of antivirus program and interpreting the data provided by such programs. 
Ultimately, if you are looking out for something that is comfortable and has a clear interface, the choice is pretty much clear, go with the Avast. But both of the interfaces are usable for any person that is comfortable in using antivirus programs and other devices.
6. Bitdefender Vs Avast Pricing
One of the major factors that might affect your decision regarding Bitdefender Vs Avast is the pricing model. When you are taking into account the pricing plan, you need to consider how many computers you are going to cover and what kind of protection you would be requiring. 
Here the cost for any individual will be different right from a single person usage for a home to multinational corporations having thousands of PCs needing protection.
Avast Pricing
| | | | | |
| --- | --- | --- | --- | --- |
| Plan | 1 Device | 3 Devices | 5 Devices | 10 Devices |
| Windows Internet Security | $59.99 | $79.99 | $104.99 | $179.99 |
| Premier for Windows | $69.99 | $99.99 | $134.99 | $219.99 |
| Ultimate for Windows (unlimited devices) | $119.99 | | | |
| Security Pro -Mac | $59.99 | $69.99 | $79.99 | $99.99 |
Bitdefender Pricing
| | | | | |
| --- | --- | --- | --- | --- |
| Plan | 1 Device | 3 Devices | 5 Devices | 10 Devices |
| Bitdefender Antivirus Plus | $39.98 | $59.99 | $69.99 | $79.99 |
| Bitdefender Internet Security | $59.99 | $79.99 | $84.99 | $89.99 |
| Bitdefender Total Security | Not available | Not available | $89.99 | $99.99 |
| Bitdefender Antivirus – Mac | $39.99 | $59.99 | Not available | Not available |
One of the best methods of finding out which is better Bitdefender or Avast, you need to compare all the levels of protection. From that, you would have to select the one that is low priced. By checking out all the available packages given in the table, you can go with Bitdefender as it is the most affordable antivirus program. But Avast provides a good and comprehensive set of packages for businesses as well as commercial requirements. 
If you are an individual looking for a commercial antivirus program, go with Bitdefender. But if you are looking for a full-scale solution for your business, then select the Avast's business suite. 
Pros & Cons Of Bitdefender Vs Avast Antivirus
The following are the pros and cons of Bitdefender – 
| | | |
| --- | --- | --- |
| S.No | Pros | Cons |
| 1 | Runs on various OS | Harder to navigate |
| 2 | Efficient PC malware detector | No difference between the paid service and Avast free service |
| 3 | Detects and block internet and PC malware faster | Slows window's system when running |
| 4 | Does not provide false positives | |
| 5 | Does not force any kind of modification to default settings of browser | |
| 6 | Has parental lock | |
| 7 | Affordable yearly subscription of $38.99 | |
The below are the pros and cons of Avast
| | | |
| --- | --- | --- |
| S.No | Pros | Cons |
| 1 | Easy to install and has friendly user-interface | Forces user to change browser settings |
| 2 | Doesn't cause the Windows system performance to lag | Avast email signature might cause issues with Gmail user's email |
| 3 | Has all the required antivirus feature and function in free version | Provides false positives |
| 4 | | Does not have parental lock |
| 5 | | Detects and blocks PC malware and internet slower than Bitdefender |
Avast Vs Bitdefender 2020 – Who Is The Winner?
Based on all the data given above among these two programs, it is tough to decide in Bitdefender Antivirus Vs Avast Antivirus. But the clear winner is Avast as it is suitable for people who are looking for something that suits their device and even for ones that are in search of large-scale business solutions. 
If you check out, Avast got a bit edge over Bitdefender in various areas, so, Avast is the champion among the fight Bitdefender Vs Avast. But that doesn't mean that Bitdefender is a lousy program. It has some strengths as well. 
Here ultimately, it comes down to which program is fitting your requirements better in Bitdefender Vs Avast.  Also, you would have to check what has more of what you require for your device and company. 
FAQs
1) Can I use Avast and Bitdefender?
Both of the antivirus programs provide good protection. But the paid version of Avast throws in some extras like parental control, phishing detection, a wider variety of scanning options, etc. 
2) What is better than Avast?
Norton is a great choice instead of Avast as it provides better security-related features and extra utilities. Tests do prove both are great, but Norton provides a better anti-malware security compared to Avast.
3) What is better than Bitdefender?
Bitdefender and Kaspersky have the same features. Well the difference is in how they are used. Kaspersky is better as it has better features like password managers. 
4) Why is Bitdefender the best antivirus?
The best benefit of Bitdefender Total Security 2020 is you get apps for Mac, Android, and iOS devices and even PCs. Of course, new apps can't match the power of Windows edition, still, they are worth having.
5) Can Bitdefender be trusted?
Bitdefender is legitimate and a safe vendor for all kinds of security software. Now like most online vendors, it does have tough competition from other online vendors like Avira, AVG, and Kaspersky.
6)  Would Bitdefender remove viruses?
Bitdefender works against all kinds of e-threats, Trojans, viruses, and worms. Even it removes zero-day exploits, ransomware, spyware, and rootkits.
7) Does Bitdefender detect Trojans?
Yes, Bitdefender provides real-time protection and web filtering. It has a good detection rate of 99.9% and provides specific tools for dangerous Trojans. 
Also Read: