There is no doubt that developers achieve the height of glory, especially in the field of software. There is various software used in different fields of life. Video makers are always looking for the best source to strengthen their video quality. Likely, Camtasia is the most popular application for screen recording and video editing. However, it is too costly. Instead of using Camtasia, there are various other options available to use another application such as Wondershare, Ezvid Video Maker, and so on. They have unique features and free of charge and the most important part of that is easy to use. Therefore, it is high time to pull yourself out and use these best free Camtasia alternative for mac and windows.
What are the best alternatives to Camtasia?  
It is a matter of acknowledging that everything has some alternatives to counter another one. Camtasia is the most powerful tool to achieve pinnacles of prosperity in the domain of recorded video. 
However, its price range is too high. It may be good for professional users, but beginners cannot be ready to pay a huge amount of money to buy it. Therefore, there are several software, like Camtasia, that fulfill their requirements. Nine among them are the best Camtasia alternatives you should read.  
Best Camtasia Alternative For Mac & Windows To Record Screen
1. Wondershare Filmora – Overall Best Camtasia Alternative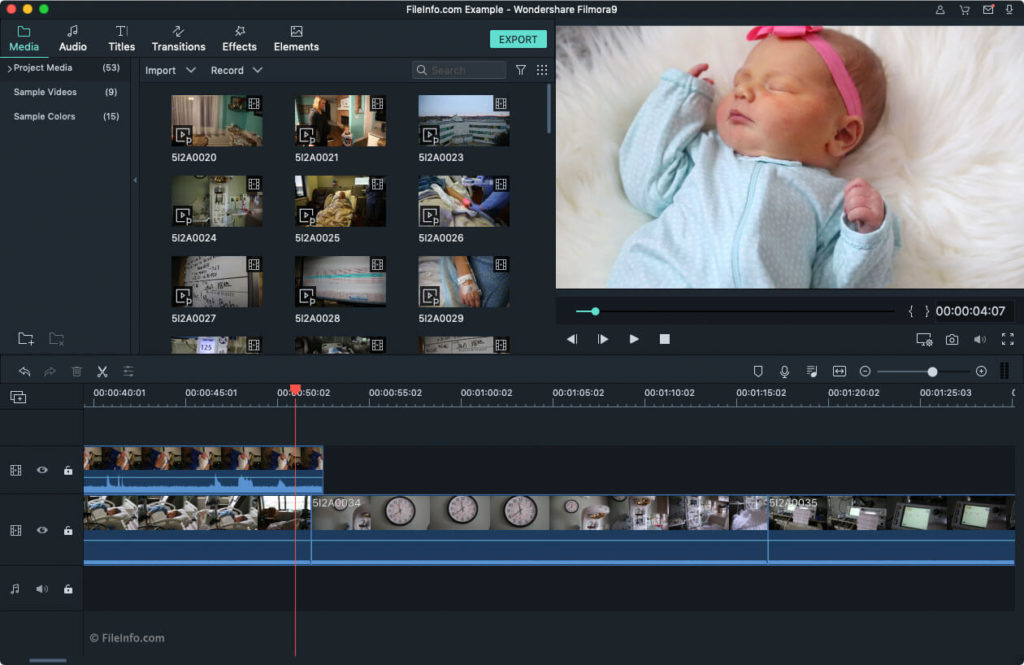 Filmora is the best Camtasia alternative in 2020. It provides modern techniques for video recording and editing due to its unique features. It is used for simple editing to professional-level videos. In other words, beginners can use it, and make their videos so attractive. 
It is free of cost and effective recording studio. 

It has options for the everlasting upgrade facility. 
Platform Available (Windows 10 ,8 and 7, Mac, Linux) – Try It For Free
2. QuickTime Player  
QuickTime player has widely used software and also alternatives to Camtasia. Users can easily access high-quality screen Records. It is mostly used as a media creation tool that comes pre-installed on a Mac. It has plenty of options to control players such as volume adjustment, fast forwards, and rewind, pause, and so on. 
Owing to numerous options, it is very easy to use for especially beginners.  

It can be used for Mac as well as Windows platform.  
Platform Available ( Mac OS)
3. Ezvid Video Maker  
Ezvid Video Maker is mainly used for a desktop screen saver application that allows high-speed sort of recording. Beginners, as well as professionals, love to avail of its screen saver and related recording features. This top Camtasia alternative is good in the functioning and provides better result
It has options to automatically save video recording. 

It helps to create and maintain slideshow.  
Platform Available ( Windows)
4. OBS  
This is another best camtasia replacement tool. It supplies a video recording studio that suggests live streaming features. This available on Linux, Mac and Windows versions. 
It maintains and manages so many filters for video editing. 

Intuitive audio pile up is more advanced technology. 
Platform Available ( Microsoft Windows, macOS, and Linux)
5. Cam Studio  
Cam Studio is another top Camtasia like software that allows receiving all sorts of audio and screen activities over the computer. Owing to the friendly version, it is rated as an industry-standard application. This is another popular Camtasia alternative on the list.
It mostly uses to yield demos and tutorials  

If someone has a collection of small videos, it will be directly compiled onto CD or DVD.  
Platform Available ( Windows )
6. FFsplit 
FFsplit is the most useful and interesting software that provides valuable stuff regarding video editing. It helps in all perspectives for improving video resolution, and supportive online community, great capture, and record functionalities. You can also use this software like camtasia 
It allows you to capture and storage whatever you want, and upload it to your account  

Some great character of this site is to provide hotkeys, webcam, and overlay. 
Platform Available ( Windows )
7. Free cam 
Free cam is often used for creating professional videos and eLearning presentations. Along with this, users can get various types of options for editing video and audio. 
It gives an option for what part of Screen you want to record. 

Sound editing is the best feature of it, where users easily change not only background music but also remove any background noise.  
Platform Available ( Windows and Mac )
8. Madcap Mimic
  
This is works as a screen recording tool with further instructions for multimedia and single sourcing features. If someone is not able to get Camtasia, he or she will go with this alternative.
It has solid options for recording modes such as manual, automatic and full motion recording.  

Users can easily find Western and Eastern European languages.  
Platform Available ( Windows )
9. Flashback 
It is well fact that around one million users indulge in this application. Because it is an effective and efficient service to counter the Camtasia studio.  This is another good Camtasia alternatives that users can use.
It helps to improve your videos with attached notes and images and edit different soundtrack simultaneously. 

It provides annotation and title assignment from start to endpoint.  
Platform Available ( Windows )
Best Camtasia Alternative In 2021 – Conclusion
We have done a lot of research and present you with the list of top 9 software like Camtasia that can be easily affordable as their price is compatible as compare to Camtasia. Wondershare filmora is one of the best alternatives to Camtasia which you must use.
Faqs
Q1. Which is the best Camtasia alternative for android
FilmoraGo – Free Video Editor is the best for android users
Q2. What are similar software to Camtasia
Wondershare Filmora is the dedicated Camtasia alternative and this tool is cheaper than Camtasia
Q3. Which is the best tool for creating Online Training
Filmora and ScreenFlow are one of the recommended tools for online training purpose
Q4. Which software is good for Video Editing
Again the winner is Wondershare Filmora. A complete dedicated solution for all users
In a Nutshell, Camtasia is easily learned and has numerous features to step up and beef up video editing. It is an undeniable fact that Camtasia is not free of cost. Owning to that situation, various other software are available as Camtasia studio alternatives in 2020. Do comment below about this similar software like Camtasia