To avoid data loss, cloning every bit of information from your hard drive to another drive is always a safe alternative. As for all the Mac users, Carbon Copy Cloner (ccc) is the best hard drive cloning software for mac. It can create file backups, entire pictures of your computer, and clone hard drives, among other things. You may even backup your entire drive or a portion of it at a predetermined time.
Does Carbon Copy Cloner work with Windows?
This question rises in many users' minds if Carbon copy cloner works with Windows or not. So, the clear answer is no. No, Carbon Copy Cloner doesn't work with Windows. The application is designed for Mac and especially works on Mac OS X. The application is developed to create backups or for cloning hard drives. It offers various best features like disk cloning software and is suitable for both beginners as well as IT technicians. 
Since CCC has its limitation as Carbon copy cloner for windows version is not available. In this article, we'll discuss some of the best Carbon Copy Cloner Alternatives For Windows 11, 10, 8, AND 7 PC 
10 Best Carbon Copy Cloner Alternatives for Windows 11, 10
1. AOMEI Backupper
AOMEI Backupper is the best carbon copy cloner alternatives for windows that helps save your computer from crashing. The program enables the free cloning of networks and the distribution of images. Within the LAN, the image file can be used to boot numerous clients.
Features
You can copy data from one disc to another without disrupting the operating system.

For disc upgrades and data migration, clone an HDD (Hard Disk Drive) to an HDD, an HDD to an SSD (Solid-State Drive), or an SSD to an SSD.

Solutions are accessible for Windows 10, Windows 8, and other operating systems.

With your cloud network account, you may access your essential data on your tablet, mobile phone, or laptop.
2. Acronis True Image
Acronis Cyber Protect Home Office formerly known as [Acronis True Image] is the best carbon copy cloner alternatives for windows and a powerful disc cloning and mirror imaging application.
The software supports cloud disc cloning and backup management. It also includes advanced Artificial intelligence and blockchain data notarization, which protects against crypto-jacking and malware in real-time. A single machine license for Acronis costs $49.99.
Features
Acronis protects your data with rigorous protection.

It gives you a comprehensive view of your computer at a single moment in time.

It provides the simplest method for backing up your data and cloning a drive.

This program specifies when what, and where your critical data should be backed up.
3. MiniTool Partition Wizard
MiniTool Partition Wizard is a robust carbon copy cloner alternatives for windows with drive management and cloning utility. The disk cloning program can clone drives, verify system integrity, manage, align partitions, and convert MBR to GPT files. The program is compatible with the most recent disc technologies, such as GPT and Windows dynamic drives.
Features
MBR and GPT file types are supported.

Recovering deleted discs and files.

Examine disc performance and correct system problems.

It may be used to validate the system's integrity.
4. EaseUS Todo Backup
EaseUS Todo Backup is a terrific carbon copy cloner alternatives for windows and a straightforward backup and disc imaging utility. The software's freemium non-commercial version enables continuous and differential backup.
Advanced functionality such as intelligent backup, system cloning, email backup, and an offsite copy is available in the premium version.
Features
It helps you clone an MBR (Master Boot Record) disc to a GPT (GUID Partition Table) disc or a GPT disc to an MBR disc from a small to a big disc.

To avoid data loss, clone a single or several partitions rather than the entire drive.

This software application allows you to restore lost data and backup your machine.

You can restore files, the operating system, a partition, or the entire drive.
5. O&O Disk Image
O&O Disk Image is a complete disc management program. It allows Administrators to clone and replicate whole hard drives and restore them to a system with many computers. It is compatible with Windows 10, Windows 8.1, and Windows.
Features
It monitors and warns about security threats.

It's simple to recover files, folders, drives, and discs.

This software offers improved control functions through Command Lines.

It allows you to improve the system by integrating drivers.
6. Macrium Reflect
Macrium Reflect is one of the best free carbon copy cloner alternatives for windows as it can clone and image drives, partitions, and individual files. The program may be used to recover data from corrupted drives and partitions.
The application allows you to make an exact duplicate as well as compressed archive files. It can recover precise partition images by permitting you to restore hard discs or backup files.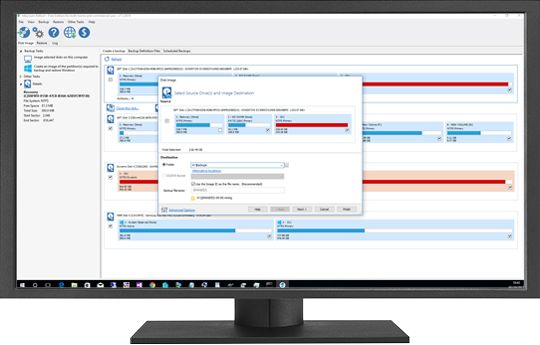 Features:
It is capable of creating images of a live/running Windows OS.

This software enables quick data copying and restorations for speedy disaster recovery.

In Microsoft Hyper-V virtual computers, you may improve backup.

It protects your backups by encrypting them.
7. Clonezilla
It is a freeware and open program for cloning and imaging hard drives. The program is one of the few free copying solutions used on discs with corrupt sectors. This program enables system administrators to do bare backup and complete system deployment. It allows for the cloning of up to 40 systems at the same time.
Features:
It protects data access, storage, and transmission with AES-256 encryption.

It enables you to restore many local devices at the same time.

Clonezilla enables you to clone a hard drive and restore a single image to numerous local devices.

It supports hard drive partition formats BMR and GPT.
8. DriveImage XML
DriveImage XML is another helpful carbon program for imaging and backing up partitions and logical discs. It allows you to save images as XML files and process them using third-party applications. It is free to download for personal use (a commercial version costs $100).
Backups may be scheduled and copied straight from disc to drive. While Windows is operating, you may clone your disc, and it can also be launched from a bootable CD.
Features:
DriveImage may be launched from a runtime WinPE boot CD-ROM or live CD.

It can clone a hard disc, browse photos, display, and extract data.

This disk cloning software is capable of copying directly from one hard disc to another.

It allows you to schedule automatic backups.

It enables you to restore pictures to the same or another disc.
9. Paragon Drive Copy
It can quickly and reliably backup big data and whole drives. The program is capable of performing a wide range of professional disc cloning and imaging tasks. It enables the cloning of a hard disc to a bigger drive. Paragon Drive Copy is a specialist tool for cloning disks and transferring data. It costs $49.95 and is licensed for home usage.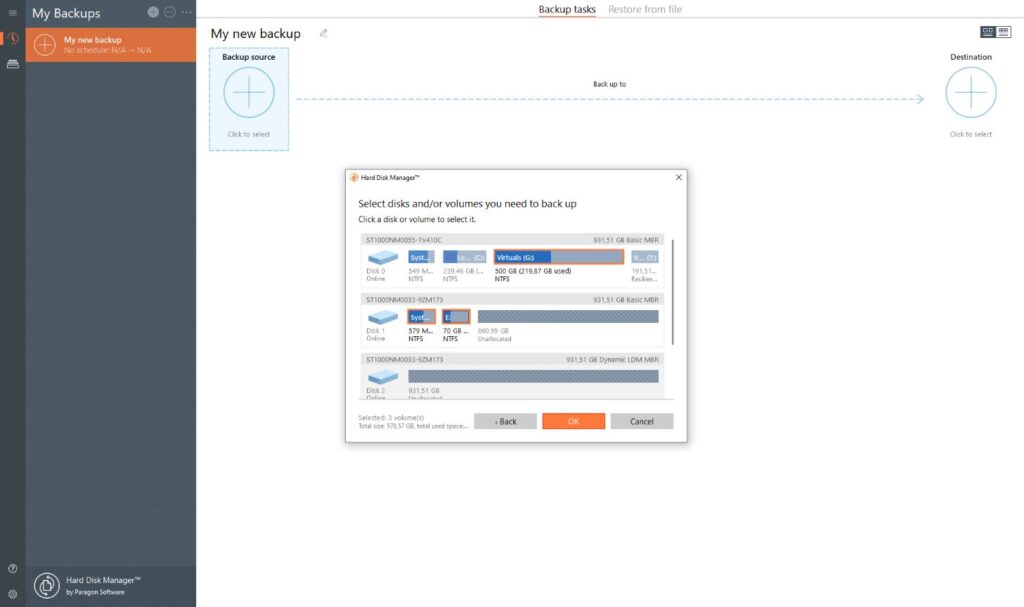 Features:
It allows users to clone their operating system on a USB flash drive and utilize it.

This hard drive cloning can help you keep your disc organized.

It enables the user to conduct partitioning operations to keep drives organized.

Files can be copied or restored to a hard drive with a variety of sector sizes.

It has a wizard for restoring many sorts of images.
10. R-Drive Image
R-Drive Image is the finest alternatives to carbon copy cloner and a powerful application that creates disc image files for backup or duplicating. A disc image file is a byte-by-byte replica of a hard drive, accurate, partition, or logical disc that can be generated on the fly with various compression levels without halting Windows OS and therefore without interfering with your operation.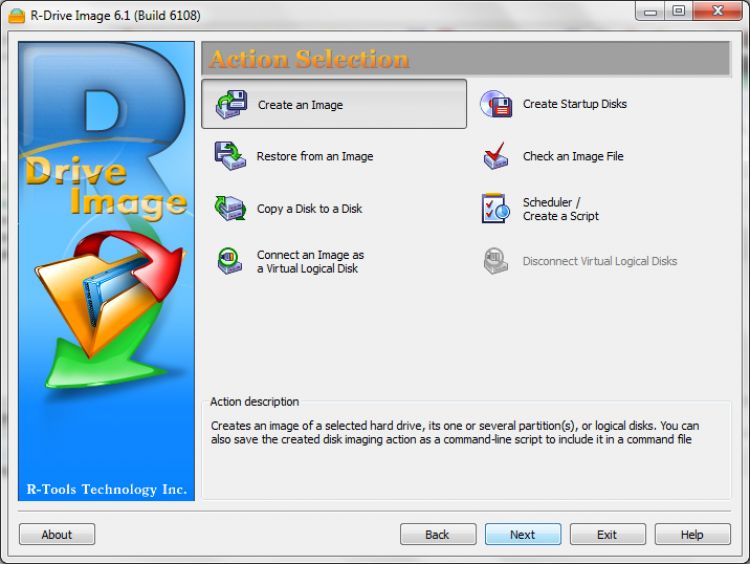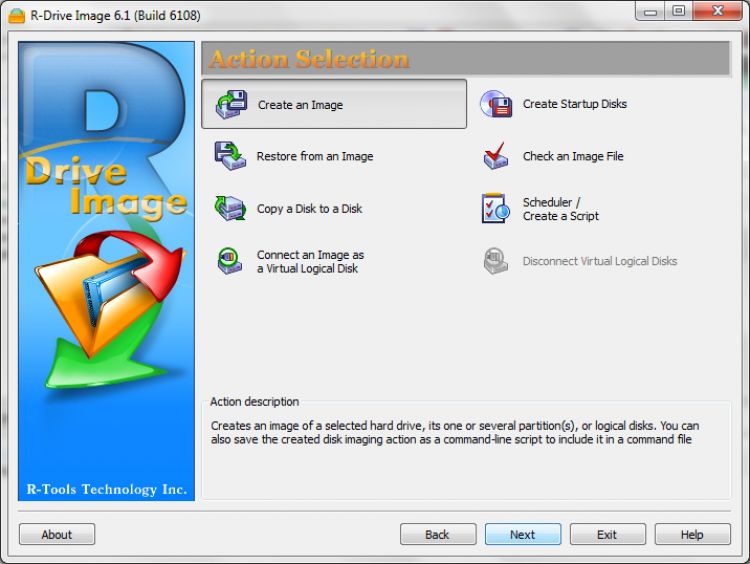 Features:
It can clone hard drives and save drive image files to removable media as Iomega Zip, Jazz discs, CD-R(W)/DVD, and so on.

It generates images without requiring a restart of your Windows system.

This software can recover images to new drives, original discs, free space on a hard drive, or partitions.

It has the ability to link its picture files as read-only virtual discs.

This tool has a multi-language user interface.
Conclusion On Carbon Copy Cloner Alternatives
Carbon Copy Cloner is a boon for Mac users as it is the most prominent software which can create file backups, clone hard drives and backup your entire drive. As Windows users can not enjoy its features and look for software which can offer the same or more features like Carbon Copy cloner. We have listed the top 10 Carbon copy cloner alternatives which finely works on all Windows OS and offers a great range of features.
We have mentioned the features of each alternative and described them in detail. I hope the above article will provide you with enough knowledge and help you choose the best CCC alternative for taking backups and cloning purposes. 
FAQs
Q:  Does carbon copy cloner work with windows?
ANS: Carbon Copy Cloner does not work with Windows. It is ONLY available for Mac.
Q: Does windows 10 have cloning software?
ANS: Windows 10 does not provide built-in cloning software, But you can use third-party software like Acronis True Image, Clonezilla, etc.
Q: Can SuperDuper clone windows drive?
ANS: No, because Windows is a copy-protected operating system that will not start from a clone. You may image the disc and restore it, but you won't be able to verify whether the image is good or not, as you do with a bootable clone. If it is a new internal drive, however, you may reauthorize Windows.
Q: Can I clone my entire PC to a new one?
ANS: Yes, There are two methods for transferring data from one PC to another: disc cloning or system cloning, backup, and restore.
Also Read