Whenever you are wishing to purchase a car, especially a used one then you should always consider knowing about its past. Yes, you have heard right. You must know about the history of the vehicle which you desire to purchase. 
You are wondering about the website which can give you full details, regarding the vehicle's condition and description then your search is ending here. Carfax is the best site that offers you accurate information related to the used car that your want to purchase. Among all the websites, Carfax is the most trusted one as it contains genuine information related to the vehicle. 
Despite being the best website where buyers can check vehicle history users are looking for Carfax alternatives. The reason might be the expensive nature of the site. It charges more than any website does it costs you $39.99 for one full report. Many users find it expensive and search for an alternative. 
Let's have a look at the List of Carfax alternatives which give you experience like Carfax but at an affordable price. 
Vin Check
AutoCheck
instaVIN Reports
VinSmart
CheckThatVin
AutoFax
TrueCar
Kelly Blue Book
TitleCheck.US
VinAudit.Com
10 Carfax Alternatives to Check Vehicle History
1. VIN Check
The first and foremost name that occurs in the best Carfax alternatives is Vin Check. It is quite important to know about the details of the car you are looking to purchase. It is a free Carfax alternative that allows you to search for the car's details by entering the VIN correctly. 
When you enter the VIN it will display all the relevant details like its model, engine number, specifications and other crucial information. Using this website you will also get to know about the towing and police tickets faced by the car. 
It also offers you a checklist through which you can get to know about every part of the car such as tiers, steering, etc. If the car has any stolen history the website will let you know about it. 
2. AutoCheck
AutoCheck is the cheaper alternative to Carfax which costs you $24.99 for one report. It lets you compare multiple cars so that you can purchase a good car for you. Its $49.99 plan offers you get history related to the 25 cars. 
The speciality of this website is that if you don't have the VIN of the car then you can use its licence plate number to know the details of the car. It offers a free report containing the basic details like model, origin country, engine number, etc. It allows you to compare two cars of the same price and class. 
AutoCheck also offers a mobile application for Android and iOS devices. It comprises several similar features to Carfax and also offers better features that you will not get in Carfax. 
3. instaVIN Reports
instaVIN Reports is another reliable website that will provide you with the correct information about the vehicle. It is cheaper than Carfax as it costs only $25 for one vehicle report. It provides more accurate information and creates better reports by using police records, auction records, state, federal and insurance records. 
You can choose instaVIN reports instead of Carfax if you want better vehicle reports including its history and basic specifications. 
4. Vinsmart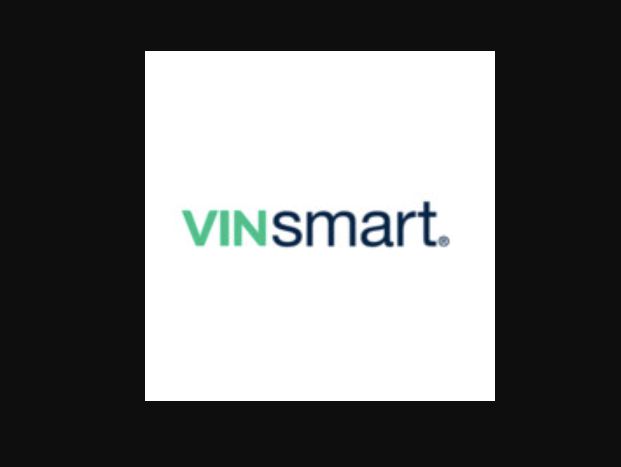 VinSmart, another Carfax alternatives but a bit expensive. But it is worth the price as it offers reliable and detailed information related to the vehicle. When you sign in to the Vinsmart site it lets you search up to five vehicle reports for free. 
It has a very user-friendly interface which makes it easy to use. The vehicle report is trustworthy and users can rely on the report as the information is based on the official records of NMVTIS. It includes all the relevant information like registration number, model, engine type, etc. 
If the car has any previous police records then it will also display that so that you can get to know about the history of the vehicle. It charges money for providing details but in case the report is missing or incomplete it will refund the charge which is a great feature of this website. The only drawback is that you will not get any mobile application of this website. 
5. CheckThatVin
Another reliable Carfax alternative is CheckThatVin that allows you to get information related to the used cars. The information is genuine as the website fetches information from the most trusted source NMVTIS. It is one of the cheapest alternatives to Carfax as it charges only $3.50 for a report. 
The website delivers all the useful information which is quite important for you to know like state of origin, its model, date of purchase, police record, theft record, etc. The not only information website also contains some useful tips which can help you in buying a car. 
6. AutoFax
AutoFax is one of the best and cheaper alternatives to Carfax. It is a reliable website and offers you all the information related to used cars and also the history related to them so that you can buy a decent car. It charges some amount comparatively lesser than Carfax but if you don't find it useful it also refunds your money. 
It also offers a feature that you will not get in any other Carfax alternatives and not also in Carfax. It has a feature of referring and earn where you can earn free reports. You will get the car's report comprising information like model, total number of owners, accident, theft, etc. 
7. TrueCar
TrueCar is the best website where you will get not only the details regarding the used cars but here you will also find great deals on purchasing a new one. Not only this, TrueCar is the perfect solution for you if you want to sell your own vehicle. It will also provide the estimated value of your car. 
TrueCar consists of huge data of millions of used vehicles. The best thing about the website is that it doesn't hide anything from its users. It will provide you with all the specific information like its model, any accident it had, any police record, its owner history and everything which you should know about the car. 
Despite being the Carfax alternative it is far better than Carfax as it will also help you in deciding whether the deal you are making is good for you or not. 
8. Kelly Blue Book 
Kelly Blue Book is a site like Carfax that not only helps the buyers but also the sellers. This is one of the websites you must go through if you seriously want to deal with the car. If you are looking to purchase a car whether new or used then you should visit this site once.
You can view car reviews and not only that it also allows you to compare different vehicles. It consists of different types of guides like buyer's guide, servicing guide, etc. Servicing guide helps you in searching for the service centres near you. 
Kelly Blue Book also lets you calculate your car loan and insurance. You will get the relevant details of used cars and the history of the vehicle. 
9. TitleCheck.Us 
Another trusted source of knowing the history and other basic details regarding the vehicle you want to purchase is TitleCheck.US. Like other websites similar to Carfax, it also claims to take information from the most trusted vehicle service provider NMVTIS. 
NMVTIS is a government initiative to protect consumers from vehicle-related fraud. TitleCheck.US is a service that is powered by Auto Data Direct. The only drawback of the website is that it doesn't offer any mobile application. 
10 . VinAudit.Com
VinAudit.Com is a reliable Carfax alternative that offers the most accurate vehicle information regarding the used vehicle on its websites. The information is reliable as the website claims to provide data directly from the most trusted source NMVTIS.
Apart from all the basic vehicle details it also offers other crucial data like damage reports,  odometer reading details, etc. The best thing about the website is that it lets you know the actual cost of owning the car and the current market price. 
Conclusion On Carfax Alternatives
Knowing the details about the history of any used vehicle is quite a tough task and this is not compulsory that whatever the information we are getting is real. But if we want to buy a used car we must know its history like any theft details or police records as well as its basic information. Though many trustworthy sites provide genuine and reliable information which we are required to know when desiring to purchase a car. 
One of the site that offers correct information about the vehicle is Carfax. But as we have read earlier, due to the high service charge and low interface people are looking for alternatives to Carfax.
Many sites provide you with reliable information on the internet with just a single click. Some of them are totally free and some charges service fees but at a lower cost. Hopefully, you will like the websites and get the perfect car for you after knowing and comparing the car details. 
FAQs
Which is the best vehicle history report service?
Carfax is the best website that delivers all the basic information and history of the vehicle. But apart from Carfax, there are many free websites available that fetch information from NMVTIS, trusted source like AutoFax, VinAudit.com, etc. 
What is the best Carfax or Auto Check?
Both are best at their places but the only difference is that Auto Check provides the details regarding the auction of the car while this feature is missing in Carfax. 
Is Autocheck com legit?
AutoCheck.com is a reliable website that offers information like theft history, mileage, number of owners, accident history, etc. about the vehicle. If you find any report is missing or suspected then you can verify it with the service. 
What is the best free VIN Check site?
The best free VIN check sites are: 
AutoCheck
Carfax
EpicVIN
VinFreeCheck 
Bumper