Are you looking for the best CCleaner alternatives in 2023 then you are in the right place? CCleaner is a widely used pc cleaning and optimization software used by Windows users.
By deleting unneeded and corrupt files, the CCleaner program optimizes the system. These files cause the system to be slow, unreliable, and inconvenient. Cleaning away the junk files can help the system run more efficiently, But The software was hacked twice before the Avast acquisition in 2017 and again in 2019, affecting millions of customers.
Since then, many people are having problems with CCleaner and are looking for CCleaner alternatives. We've compiled a list of the 10 CCleaner alternatives that offer similar features and functionalities, ensuring that your PC is very well maintained.
CleanmyPC

Glary utilities
Outbyte PC Repair

Ashampoo Win Optimizer

Restoro

AVG PC Tuneup

Defencebyte

Avast Cleanup
Currently, there are a lot of Paid and free CCleaner alternatives available. A few of them are even better than the CCleaner itself. You may find it difficult to install them one by one and choose one out of them.
10 Best CCleaner Alternatives In 2023
So, here we will discuss the 10 most software like CCleaner tools for windows 11, 10, 8, and 7 PC
1. CleanMyPC 
Latest Version: 1.11.4
Compatibility: Windows 11, 10, 8, 7, and older version
Free Version: Available
CleanmyPC is simple to use and often regarded as the best CCleaner replacement. It is an efficient registry restore and system cleaning utility. The Additional software features include privacy protection, autorun manager, extension manager, software uninstaller, and file shredder tool.
Features
It stores add-ons close to hand, so you can quickly identify and disable those you do not need.

It analyzes all of your browsers to collect all of your internet activities in one place.

This tool cleans all the junk files and optimizes the PC's Performance

It's a simple tool to use.

2. Glary utilities 
Version: 5.170
Compatibility: Windows 11, 10, 8 and 7
Free Version: Free Trial Available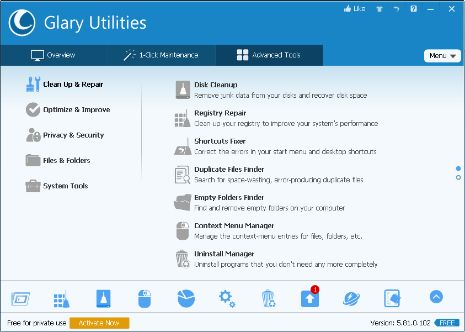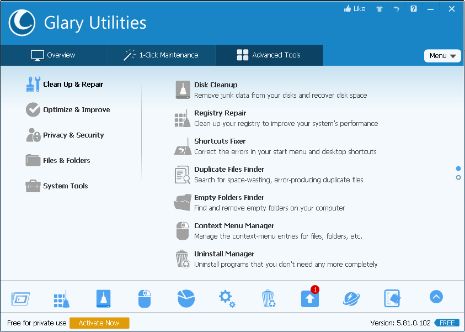 This program is similar to CCleaner and has 42 million users worldwide. It provides you with a variety of alternatives for improving your computer's performance.
It includes several more features that CCleaner does not fit in its free editions, such as a file shredder, file encryption, and a memory optimization tool. You may fix the Windows registry, backup and restore drivers, customize the context menu and empty folders, and delete duplicate files. You may also utilize the program to remove unwanted applications thoroughly.
Features
It improves PC performance and fixes annoying issues like crashes and freezes.

This software has one-click convenience and simple, automatic settings.

It includes over 20 tools for optimizing the performance of the computer.

This program can also effectively delete a variety of virus-infected files.
Read Detailed Review – Glary Utilities Review
3. Outbyte PC Repair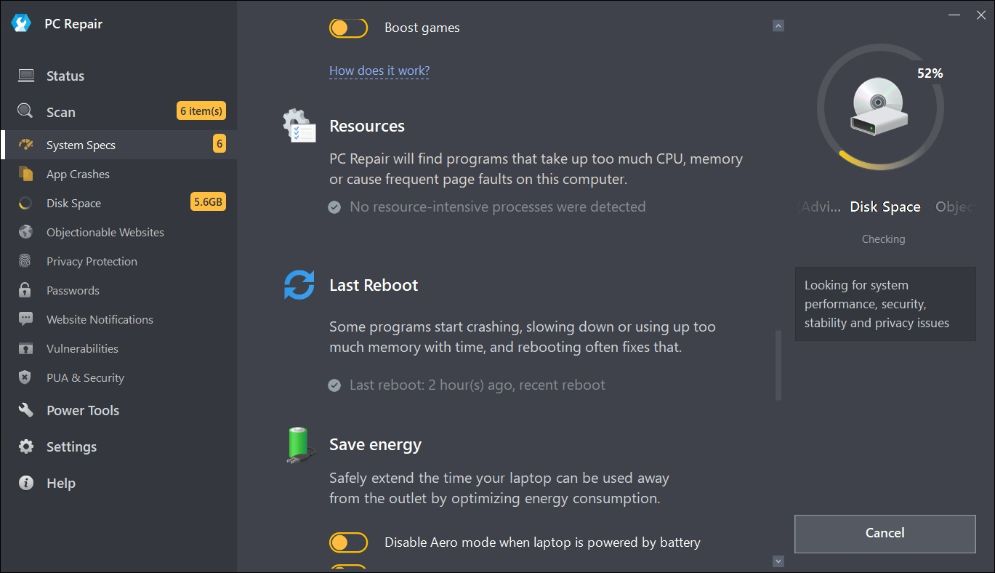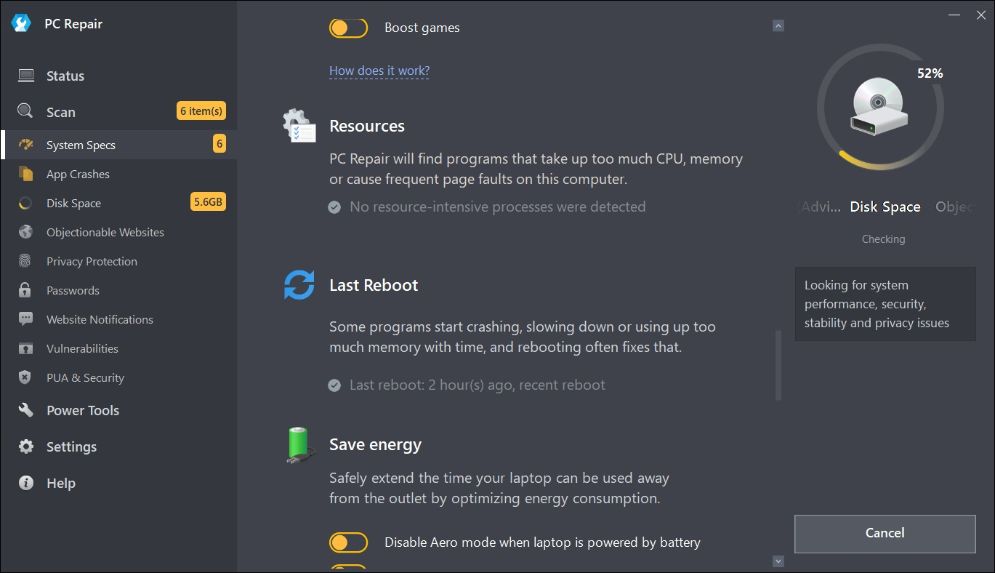 Outbyte PC Repair is a complete all-in-one solution for your Computer. It provides an overview of your system's performance by displaying data like available RAM, CPU load, and soon.
This tool can save up disk space by eliminating temporary and cached data. 
Features:
It has Real-Time Privacy features that allow you to eliminate Windows telemetry.

It has the Real-Time Boost feature, which switches priority based on program switching.

This software can prioritize a single program for CPU time.

It has many additional functions such as privacy protection, Smart File Removal, performance enhancement, etc.
4. Ashampoo Win Optimizer
Latest Version: NA
Compatibility: Windows 11, 10, Windows 8, Windows 7
Free Version: Free Trial Available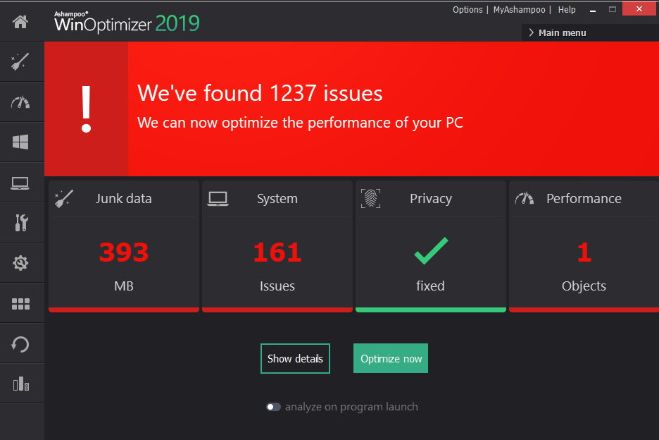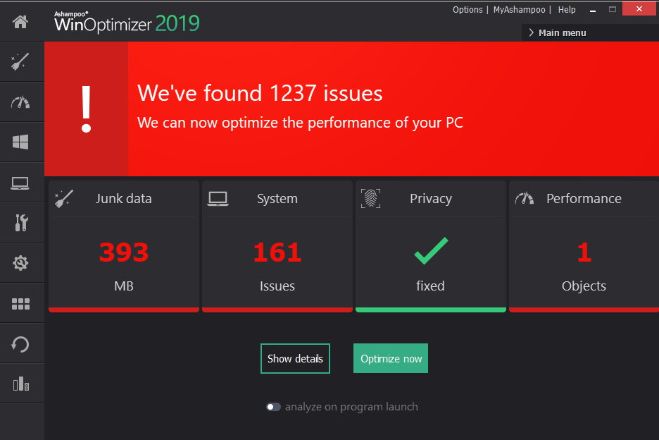 Ashampoo Win Optimizer is another windows optimization software that helps in removing junk from the computer. Version 2021 is capable of doing far beyond what others can. It boosts PC performance by cleaning and optimization.
Features
It removes internet traces and provides detailed benchmark results.

Hence it can be used as a similar software tool like CCleaner. 

It has a separate cleaner for deep cleaning.

It lacks a health widget and also consumes more CPU in the background.
5. Restoro
Restoro is an advanced technology-based tool for securely and reliably repairing PCs. It is also one of the best registry cleaner software for Windows PC.
This program can prevent your computer from crashing. This tool can easily repair your machine to an optimal state. It also identifies and eliminates malware threats from websites.
Feature
It permits you to restore the damages that create by viruses.

This software can repair DLL files.

This tool identifies harmful websites.

It can repair the operating system.
6. AVG PC Tuneup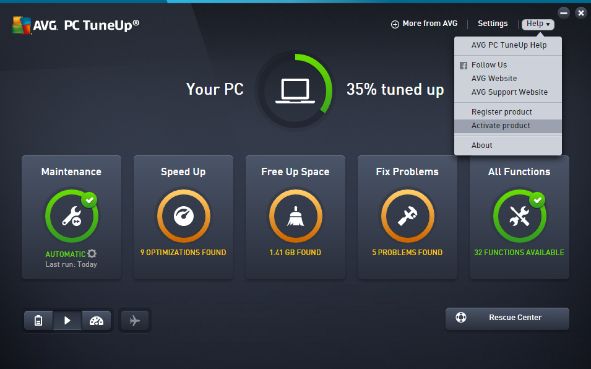 AVG PC Tuneup is another best software like CCleaner. This tool is yet another powerful program for clearing the registry and boosting system performance.
With a low RAM PC, AVG PC Tune-up performs better. It eliminates all unwanted trash applications and bloatware with a single click and assists you in making your old PC run more quicker. This application uses sleep mode technology to improve PC performance, surfing speed, and disc clean-up speed.
Feature:
It assists you in keeping your software up to date with a single click.

It maintains, crashes, and addresses issues of your computer automatically.

This software permits you to clear up over 200 applications.

It detects and eliminates unwanted applications and bloatware.

It Uses Disk Cleaner to deep clean the computer's hard disc.
Read Detailed Review – AVG TuneUp Review
7. Defencebyte
Defencebyte is another best PC optimization software that provides comprehensive technologies for checking computer faults and registry problems. It offers the advantages of a speedier and more reliable system, more free space, and faster startup. It is compatible with Windows systems.
Features
It can remove unwanted applications and data.

It may delete uninstalled items, incorrect paths and applications, and non-existent shared Dlls, among other things.

This software clears the computer's registry and frees up hardware space.

It contains capabilities to function as a task/app manager, such as CPU use tracing.
8. Avast Cleanup
Avast cleanup speeds up your computer by removing annoying bloatware. A plus point feature that makes it better than CCleaner is that it automatically updates your applications. It's one of the best CCleaner alternatives when comes to speed. You can read the complete Avast Cleanup Premium Review here.
Features
You can get a quick check of your computer's health.

It spots and eliminates unwanted third-party toolbars and ads. 

I

t has limited tools unless you pay.
9. Wise Disk Cleaner 
These tools contain a cleaner that deletes temporary files and browser history etc. while Advanced Cleaner scans your drive for specific file types. It comes with built-in disk defragmentation, junk file cleaner, and all other basic necessary tools that lift it among other CCleaner alternatives.
Features
It has no ads and background running process

It's very easy to use with a good User Interface

This software is one of the best game boosters
It doesn't allow recovery once the files are deleted.
10. Clean Master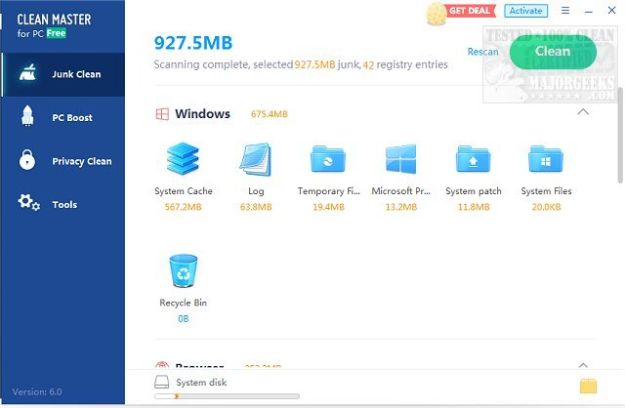 Clean Master has various tools for optimizing the system and removing unnecessary data. It can be used to update drivers as well as restore deleted files. Furthermore, the program may destroy sensitive files from the PC.
Features
It categorizes your files so that they may remove the trash without executing the program.

It organizes the removal of trash and temporary files.

This tool eliminates system latency by reducing CPU burden.

It also includes a tool similar to a file shredder.

It is compatible with Android, Windows, and Mac.
11. Privazer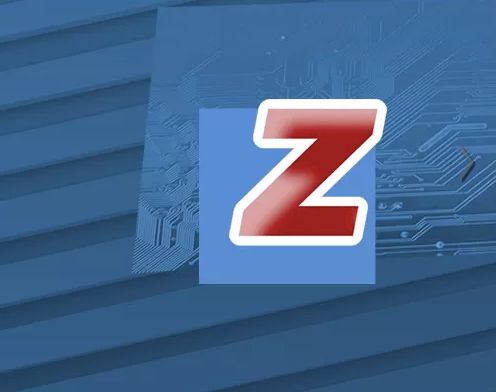 Privazer is a free Windows application with valuable features. You may use the program to clear up trash files and eliminate traces of removed apps.
It may also display deleted files and erase privacy files. The comprehensive scan will look at the hard drive and removable media such as SD memory cards, USB, and storage devices.
Features
It safely removes unwanted files with a single click.

It can visualize deleted files.

You have control over the existence of any leftover sensitive traces after cleaning.

It cleans up the traces of deleted files.

It allows you to remove specific files or folders permanently.
12. Advanced System Optimizer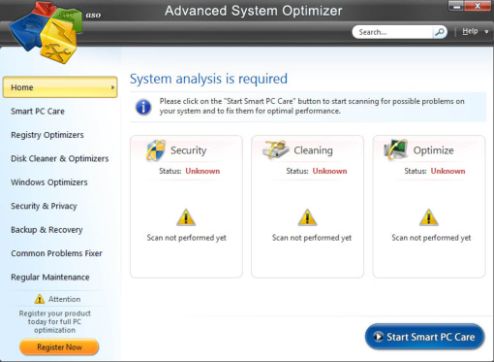 Advanced System Optimizer can clean your hard drive and runs your PC faster. This software has several functions like registry optimizer, disk cleaner, security, backup, recovery, etc. Hence if you are looking for a good CCleaner alternative you can consider utilizing this software.
Features
One of the best tools for optimizing gaming performance.
Recover Deleted files
Update Outdated Drivers
Complete Scan Pc and fix all the issues
This tool can scan and repair device driver problems.
Comparing The Best CCleaner Alternatives To Use
Tools Name 

Compatibility 

Pricing 

Version 

Owned By 

CleanMyPC

Windows 11, 10, 8, 7, Vista, and XP

1.11.4

MacPaw

Glary Utilities 

Windows 11, 10, 8 and 7 

Free version 

5.170

Glary Soft 

Outbyte PC Repair 

Windows 11, 10, 8, 7, XP and Vista 

$29.95

1.7.102.5916 

Outbyte Computing Pty Ltd

Ashampoo Win Optimizer

Windows 11, 10, 8 and 7 

Free version available

$29.99 

19.0.0.23

Ashampoo

Restoro 

Windows PC

Freemium 

2.1.0.0 

Restoro Limited 

AVG PC TuneUP

Windows 10, 8, 8.1, and 7, Mac and Android 

Free 

21.2.2916

AVG Technologies 

Defencebyte 

Windows 10, 8, 7, Vista, and XP

Free trial available

$39/year

3.8.5 

Defencebyte 

Avast Cleanup 

Windows 10, 8 and 7

19.1.7734

Avast
FAQs
Q: What is the best alternative to CCleaner?
ANS: CleanMyPC is the best CCleaner alternative among all other PC cleaning software. It is a widely used program that is available for free download. It includes new programs, robust tools, and cleaning software.
Q: Why is CCleaner bad?
ANS: CCleaner is a Windows application used for system optimization and maintenance and the removal of unused/temporary files. It becomes dangerous as a result of the virus that hackers hide.
Q: Is CCleaner safe in 2023?
ANS: Piriform strongly advises all CCleaner users to update to the CCleaner cloud and not use any older versions. Be cautious if you obtain it from an unauthorized source.
Q: Is BleachBit better than CCleaner?
ANS: Bleachbit is a program similar to CCleaner. Both applications have advantages and disadvantages. However, CCleaner has always been more popular.
Q: Does CCleaner still have malware?
As mentioned earlier the application is owned by Avast Security. There is nothing to be worried about.
Conclusion On CCleaner Alternatives
However, the Ccleaner tool has some limitations as well. For instance, it cannot defragment the hard drive or it cannot recover the already deleted files. You might want a limited-sized application that can assure you of its simplicity for simplifying your machine.
You may as well get bored of its UI and you want to explore the other better options available in the market. Hence in such scenarios, you can consider utilizing some popular alternatives of CCleaner. 
Also Read