Epson has been known for producing state-of-the-art printers since it was established. It has a vast line-up of printers and a huge loyal user base. Their most popular offering is Epson L3110 Printer which makes document printing, scanning, and copying an effortless process. 
To get your favorite printer working properly, make sure you keep it updated with the latest and correct device driver. Having a compatible driver installed for your printer will free you from common issues like the printer working slowly, the device always being offline, the printer not being detected, and so on.  
If you don't know how to Update Epson L3110 Driver for Windows 11, and 10 PC, we'll walk you through the step-by-step instructions to get your printer working smoothly. 
Download & Install Epson L3110 Driver for Windows 11, 10 PC
In this article, we'll discuss three different ways to get your L3110 Printer Driver updated. 
WAY 1 = Update Epson L3110 Driver With A Professional Tool 
One of the fastest and most convenient ways to install Epson L3110 printer drivers automatically is through driver updater software.
We suggest you use Driver Booster for the purpose, which automatically recognizes your system and identifies the correct driver for your printer and other peripherals. To learn how it works, just follow the steps shared below: 
Step 1: Install the latest version of Driver Booster on your computer and launch the same.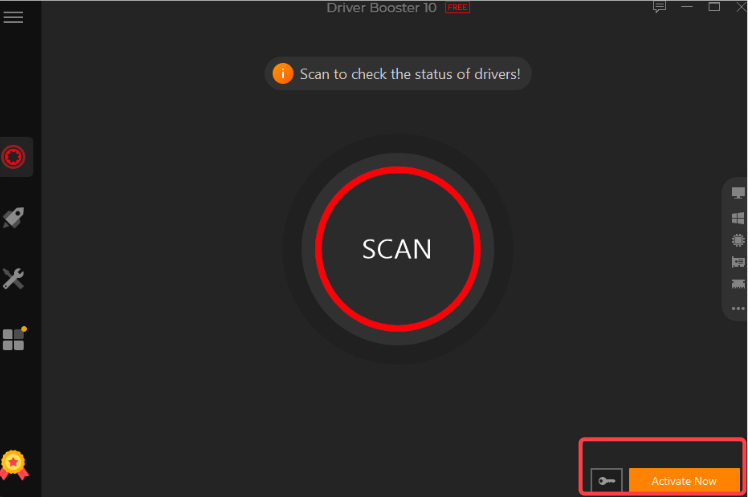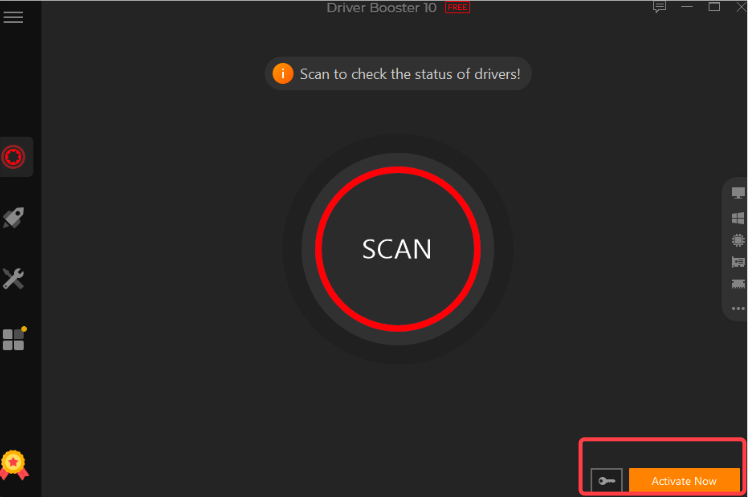 Step 2: Initiate the scanning process and let Driver Booster scan for outdated, missing, incompatible, and corrupted drivers.
You can either select the printer driver you wish to install and click the Update button next to it or simply, hit the Update Now button. This will download the drivers automatically in bulk from the official manufacturers.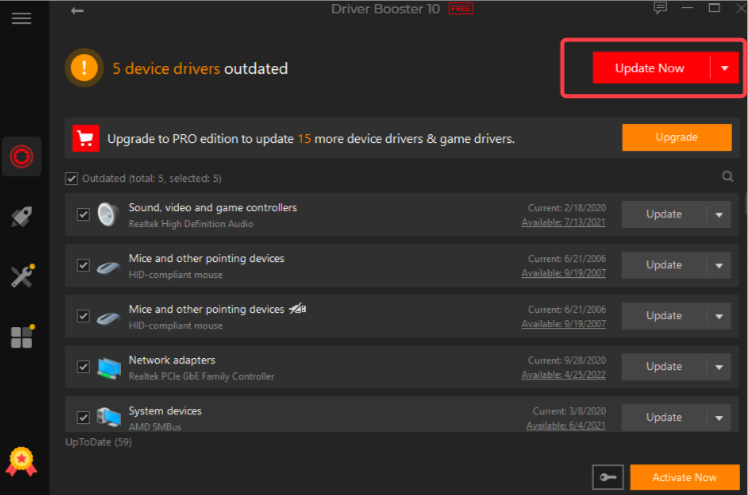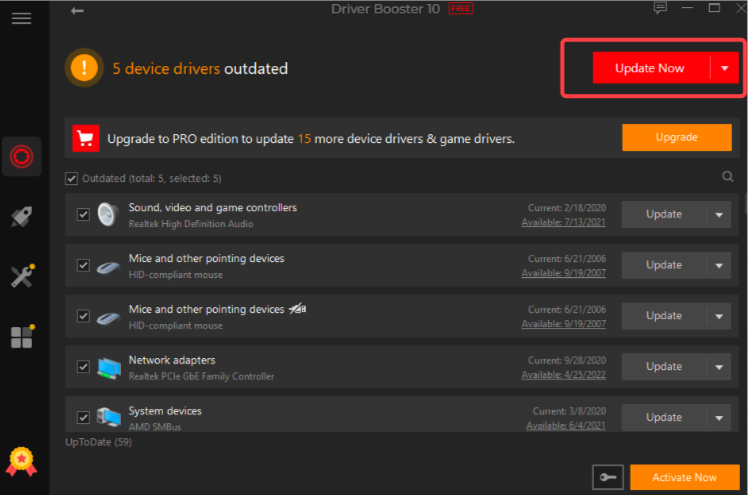 Step 3: Sit quietly and let Driver Booster do its job! It will update drivers completely without any hiccups. 
Wait patiently and let Driver Booster update Epson L3110 Driver and other device drivers easily. This is one of our favorite Windows driver updater software at the moment.
If you would like to recommend any other similar program. Go through the detailed review
WAY 2 = Download Epson L3110 Driver Via Manufacturer's Website
If you're familiar with your hardware and have enough time and effort to install drivers manually, follow the instructions stated below: 
Step 1 – Visit the official website of Epson and navigate to the Search bar. Type L3110 and hit the Enter button.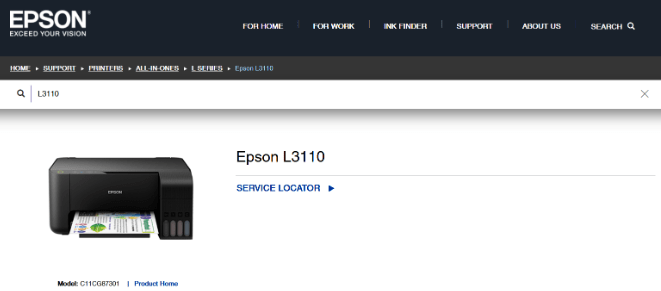 Step 2 – Choose the appropriate printer model and hit the Support button. 
Step 3 – At this point, you need to select your Windows version from the Operating System drop-down list. 
Step 4 – As soon as you enter the "Recommended For You" section, simply hit the Download button to get the latest driver for your Printer. Follow the on-screen instructions to complete the driver installation process! 

This is how you can download Epson L3110 Driver for Windows 11, 10 PC easily. Another workaround is shared below! 
WAY 3 = Get the Latest Driver For Epson L3110 Printer Using Device Manager 
Fortunately, Windows offers a built-in 'Device Manager' that provides an excellent way to keep a check on all the PC's drivers and lets you download available driver versions one-by-one. Using Device Manager is a simple and straightforward process, all you have to do is: 
Step 1: Go to the Search bar and look for Device Manager. 
Step 2: Click on the relevant result that appears on your screen and open Device Manager. 
Step 3: Now scroll down the list and look for the "Printers" category. Double-click on the same to expand it. You will see the attached and detected printers. 
Step 4: Now, right-click on the L3110 Printer that you want to update and hit the Update driver button from the context menu.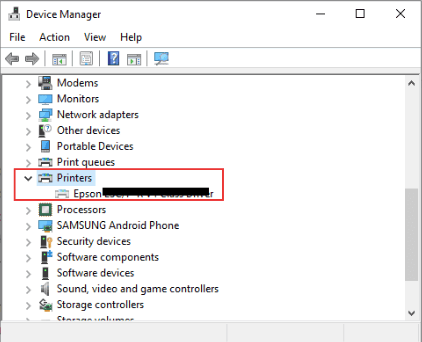 Step 5: At this point, you need to choose how you want to search for drivers. You can consider the 'Search automatically for updated driver software and follow the on-screen instructions to complete the process. 
This is another effective and easy way to update Epson L3110 Driver on your Windows 11/10 PC. With this, you can enjoy flawless operations on your Epson printer.
All, thanks to the latest and right driver versions installed on your Windows PC using Driver Updater Program, Printer Manufacturer's Website & In-built Device Manager.
Have You Updated The Epson L3110 Driver for Windows 11, 10 PC? 
Hope you found this guide useful and that you were able to get your hands on the compatible Epson L3110 Printer drivers without any hassles! 
You can also consider updating device drivers using Windows Update, through the computer manufacturer's website, and via Microsoft Update Catalog as well. Besides these, if you know any other method to download printer drivers for Epson, do share your suggestions in the comments section below.
Also Read