Duplicate music files simply occupy unwanted space on your computer, thereby killing precious storage space. Therefore, it is always a good practice to delete duplicate music files from your system. These software eliminate the need to manually sort and delete duplicate music files individually.
This can be a huge relief to all of us because none of us have the time to manually delete music files from devices. We have curated a list of best duplicate music files finder and cleaner in this blog that can come to your help immensely.
Best Duplicate Songs Finder To Remove Duplicate Music Files
If you are wondering how to delete duplicate music files from your system and devices, then here are the 10 best duplicate songs finder and remover apps In 2022.

1. Easy Duplicate Finder
Easy Duplicate Finder is the best duplicate music files finder and remover tool which helps to get rid of a bloated music library. Made for Windows, Mac, iTunes, Google Drive, Dropbox, and more, this tool works in three simple steps to remove duplicate files.
First of all, it scans the system and its smart technology picks up the duplicates for removal. Now all you have to do is click the delete button to remove them permanently from your system.
Features of Easy Duplicate Finder:
Helps reclaim wastage disk space on the HDD, SSD, or Cloud.

Speeds up the PC by deleting duplicates.

Offers 10 plus scan modes and search methods for advanced file management.

Offers a preview for searched files.

An Undo button is available for emergency recovery of deleted files.
Read Detailed Easy Duplicate Finder Review From here
2. Duplicate Cleaner Pro
A one-stop solution for deleting duplicate music files, Duplicate Cleaner can find duplicate music files, songs and safely remove them to create more space in your computer. It comes in a free and pro version and also offers a seven-day trial period. Below are the outstanding features of this tool:
Features of Duplicate Cleaner:
The app can scan and compare all sorts of audio files.

Supports the following versions of audio files – MP3, WMA, MP4, M4A, M4P, WAV, OGG, AAC, FLAC.

The Selection Assistant helps with file removal.

For comparing duplicate audio files, the tool also fetches the audio length, bit rate, and sample rate.

For image clean-up, the special built-in image browser provides a view of duplicate pictures side-by-side for better comparison.
Read Detailed Duplicate Cleaner Pro Review From here
3. iBeesoft Duplicate Files Finder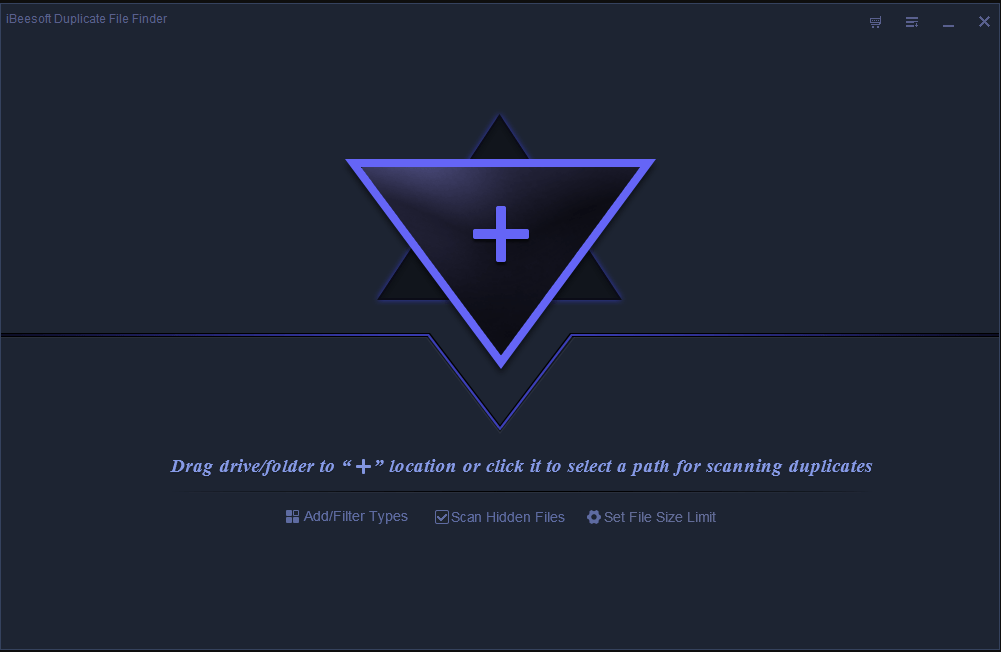 iBeesoft is one of the most precise duplicate music files finder tool that can identify the duplicates with file name and size and remove them smoothly. It also provides the option of customizing the search criteria by adding filters to remove duplicates.
Enabled with robust algorithms and brand-new technologies, this is a great duplicate song removal tool for Windows 10, 8, 8.1, 7, and XP.
Features of iBeesoft Duplicate File Finder:
Sorts file by file types.

Removes duplicate files with absolute accuracy.

Organizes albums, music library, and video library.

Improves drive performance.
4. Auslogics Duplicate File Finder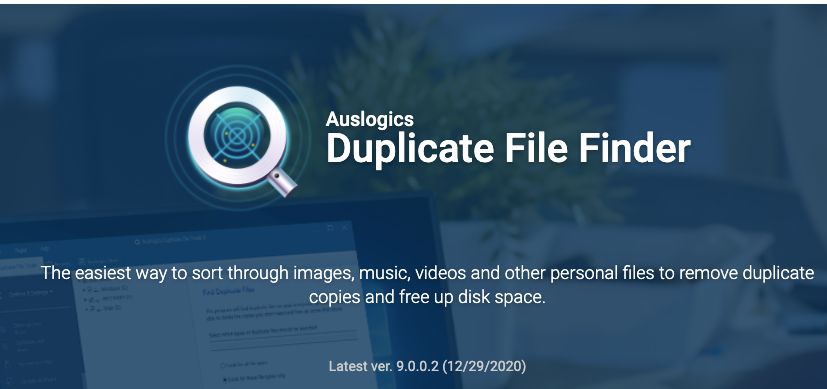 Our next pick is Auslogics Duplicate File Finder which can identify and remove duplicate music and mp3 files of various formats. The tool is compatible with Windows 10, 8.1, and 7. It has received 5-star awards from industry experts.
This is an absolutely free tool that is built with smart algorithms. Here are some of its exquisite features:
Features of Auslogics Duplicate File Finder:
Intelligent algorithms can compare the actual content to retrieve the best matches.

Users can have complete e.

The tool is found to be safe and effective.

Maximizes disk space and improves PC performance.
5. Wise Duplicate Finder
This is another best duplicate music fixer software that can delete similar files including repeating song files movies, documents, images, and much more.
It works on all versions of Windows OS and comes in both free and premium versions. The tool is capable of comparing files by file name, size, and content.
Features of Wise Duplicate Finder:
Users can have complete control over the tool by choosing between automatic and manual selection.

Scans specific folders, locations, or the entire system for repeating files.

Can scan externally connected music players too.

Detects empty folders.

Helps recover deleted files by creating backups. 
6. MacClean 3
If you are looking for a duplicate music file remover tool for your MacBook, then you can go with MacClean. It is specially designed to support the Mac operating system and clean duplicating music files and folders from the MacBook. Here are some of its splendid features:
Features of MacClean:
Detects and deletes identical songs files.

Scans data by file name or file size.

Deletes junk files permanently.

Offers the drag and drop feature.
7. Advanced SystemCare
iObit's Advanced SystemCare is an effective tool to find duplicate music files in windows 11 / 10 PC. Besides this, it can also clean junk files to free up disk space.
Thus, it is an all-in-one tool to optimize the performance of your PC, speed it up, and also offer online privacy and protection.
Features of Advanced SystemCare:
Efficiently fixes several Windows issues.

Optimizes startup items.

Removes duplicating files from several folders and file categories.

Enhances system security.
8. Glary Duplicate Cleaner
Glary Duplicate Cleaner is another duplicate music remover tool by Glarysoft technologies. It can sweep your entire hard disk for redundant and repeating music files. The best thing about using this tool is that it is completely free to use.
This tool also offers provision to customize the search results and filter the results file-wise.
Features of Glary Duplicate Cleaner:
Runs deep scans for your system files.

Offers customization ability for matching files.

You can mention the document you want to search.

It can search and find duplicates in images, documents, music, videos, etc.
Read Detailed Glary Duplicate Cleaner From here
9. System Mechanic Ultimate Defense
System Mechanic Ultimate Defense is another duplicate song finder and cleaner tool to save storage space on your Windows computer.
It comes in both free and paid versions. Here are its useful features:
Features of System Mechanic Ultimate Defense
It offers an easy file search mode.

It fetches relevant details of files.

This tool can analyze your files in just a few minutes.

Speeds up the processor, broadband, and hard drive.
Conclusion On Duplicate Music Files Finder and Remover
In the process to collect good songs, we sometimes end up downloading the same file multiple times. Removing the duplicates manually from your collection can be a tedious task.
Also, when you sometimes delete duplicate music files manually, you may still see that it does not empty the storage space. Therefore, using duplicate music files finder can make the task easy for you. 
FAQs

How do I find and delete duplicate songs?
You can find and delete duplicate songs from your devices either manually or automatically with the help of duplicate music remover programs.
How can I find duplicate MP3 files?
You can either use duplicate mp3 finder or you can do so manually by sorting the files alphabetically to locate the duplicate ones in the Windows Media Player library.
How do I find and delete duplicate MP3 files?
You can take help of several apps mentioned in this blog to help you find duplicate music files and then remove them automatically from your system.
How do I find duplicate songs on my computer?

You can open Windows Media Player and then tap CTRL+M keys, navigate to files, and then click Manage Libraries. After this, you have to add all the audio file folders to your PC and then alphabetically sort the files to locate the duplicates.
Also Read