When you want to declutter your MacBook and reclaim your system's precious storage space, deleting duplicate and similar photos can be an effective solution. Over time identical photos tend to accumulate in the Mac systems and the only way to get rid of them in less time is to utilize a Duplicate Photo Finder for Mac. 
Therefore, this blog can enlighten you about the best duplicate image finder and remover apps that you can use in your Macintosh system.
Why do I need duplicate photo remover for Mac?
Third-party duplicate photo remover tools are useful for Mac systems for the following reasons:
Manual finding and removal of identical images can take ages, thus duplicate photo remover tools can save your precious time.

You can reclaim storage space immediately.

Such tools can organize your picture gallery making it easier to go back to your most cherished old memories.
9 Best Duplicate Photo Finder for Mac
1. Easy Duplicate Finder
Easy Duplicate Finder is the best duplicate photo finder tool for mac with cross-platform compatibility. It is even compatible with all Mac versions like macOS Cataline, macOS Big Sur, macOS High Sierra, etc. This is a file deduplication tool that can find duplicates among image files, audio files, and more.
Key Features:
Utilizes SHA-256 algorithm to detect duplicate photos.

Offers an Auto Remove feature to delete duplicates in bulk.

Comes with an Easy and Advanced mode for scanning.

With the Manual Review feature, one can manually delete duplicate files.
2. Duplicate Photo Cleaner
Remove duplicate photos from your Mac with Duplicate Photo Cleaner in a hassle-free manner. This tool offers easy-to-use features and is extremely suitable for novices.
Key Features:
Offers different scanning modes.

Organizes the gallery.

Has a clean interface.
3. Gemini 2
This app for Mac is designed with the ability to find duplicate photos and remove them effortlessly from your Mac system. Built with an intuitive interface, it is capable of emptying storage space. It offers a free trial period with limited functionalities. It can easily identify duplicates in the music, documents, and photos folders.
Key Features: 
Effective in detecting and deleting duplicates from documents, photos, and music files.

Deleted files go to the recycle bin, and hence can be easily recovered.

Offers a Duplicates Monitor feature that can find duplicates in real-time.

Provides a preview after scanning.
4. Cisdem Duplicate Finder
Cisdem Duplicate Finder is the ideal Mac duplicate photo finder app. A highly efficient tool among its competitors, this app relies on advanced algorithms to precisely find the exact duplicates and even similar image files along with audio files, videos, documents, PDFs, PPTs, etc.
Key Features:
Detects identical images in Photos, iPhoto, Music, and iTunes.

Supports external storage devices too.

Offers an exclude folders and files option from scanning.

Offers a preview feature and Restore from Trash feature.
5. Duplicate Photo Fixer Pro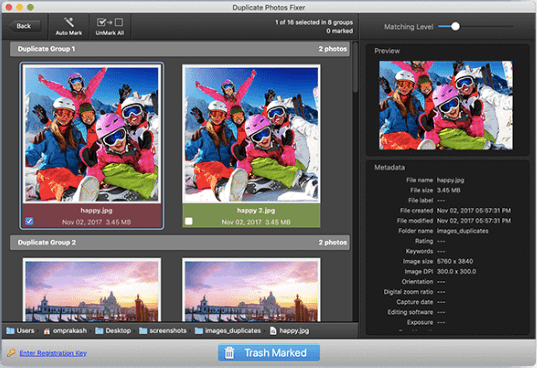 Duplicate Photo Fixer is a user-friendly app with cross-platform compatibility to remove duplicate image files from your MacBook. Known for its speed and efficiency, this software can find duplicates in real-time too. This tool can perform scanning based upon "exact match" or "similar match."
Key Features:
Offers various filters and settings for comparing images.

Supports external devices.

Users can specify to Include or Exclude folders for scanning.

Offers an Auto-Mark feature.
6. CleverFiles Duplicate Finder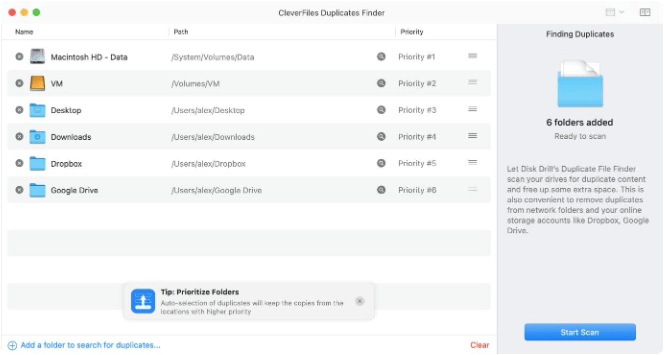 CleverFiles Duplicates Finder is an interesting tool to find duplicate photos on Mac. It is designed to have a modern interface and offers great performance. Enabled with a quick scanning ability and easy-to-use features, this tool is great for getting rid of duplicate files.
Key Features:
Enabled with the ability to scan cloud storage, including Dropbox, Google Drive, etc.

It offers numerous filters for scanning.

Users can preview the scan results.

Supports permanent deletion of folders besides removing duplicates to the Trash or other folders.
7. Duplicate File Finder
If you are looking for a smart app to delete duplicate pictures, then you can install the Duplicate File Finder app by Nektony on your Mac computer. This tool has a quick performance and delivers accurate results when it comes to finding and removing duplicates from your system.
Key Features:
Detects duplicates in albums, music files, documents, and even iCloud storage.

This app can find exact duplicates and even similar matches.

The app is enabled with M1.

Capable of comparing folders and merging them.
8. PhotoSweeper X
If too many duplicates pictures are cluttering your Mac, then PhotoSweeper X can be your redeemer. This is a professional-grade tool and comes with an advanced interface and advanced features. Here are some of its interesting offerings.
Key Features:
Offers multiple matching criteria.

Users can preview results in three modes – One-by-One, Face-to-Face, and All-in-One.
Offers a Drag & Drop feature to add folders for scanning.

Options are available to add images from iPhoto, Aperture, and Lightroom apps too.
9. Duplicate Sweeper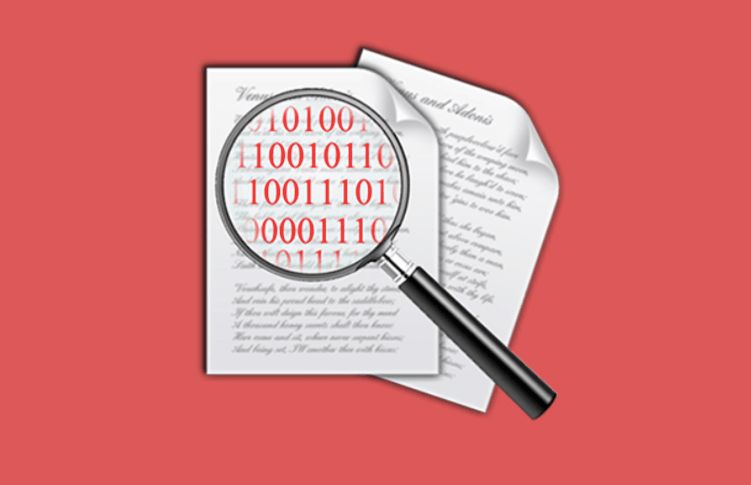 Duplicate Sweeper is another best duplicate photo finder for Mac. Enabled with cross-platform compatibility, this app can find identical files in albums, videos, music, documents, and other file locations.
Key Features:
Can identify duplicates in cloud storage like Google Drive, iCloud Drive, and OneDrive.

Supports a preview feature.

Offers two modes of operation – Manual and Automatic.

Includes a one-time refundable purchase fee of $20.
Conclusion On Duplicate Photo Finder Apps for Mac
So, you have now become familiar with 9 effective Mac duplicate photo finders that can help you get rid of identical images instantly. Deleting duplicate images helps you reclaim storage space and tidies up your gallery. Your suggestions and comments are always welcome in the comments section.
FAQs
Does Mac Have a duplicate photo finder?
No, unfortunately, a mac system does not come with an in-built tool to find and remove duplicate images from the system automatically. Hence third-party duplicate image finders are your best bet to red rid of identical images.
What is the best free Duplicate photo finder for Mac?
There are several tools that do a decent job of deleting older duplicate images from your mac system. You can go with Gemini 2 to find duplicate photos in Mac. 
What is the best app to remove duplicate photos on Mac?
Gemini 2 and Cisdem duplicate finder are the two best apps to delete identical images from Mac.
How do I delete duplicate photos on my Mac for free?
You could take the help of duplicate photo finder and remover tools compatible with macOS to delete duplicate photos for free from your MacBook.
Also Read