Backing up your drives, files, and folders can save you from data loss incidents occurring during Windows updates, deletion of duplicates, malware or ransomware attacks, and security breaches. Therefore, to automate the process of data backing and recovery, one needs to get their hands on the best data recovery tools. 
Although EaseUS Todo is a good tool for doing the job for you; however, many users still search for EaseUS Todo Backup alternative. This is because the tool occasionally fails to recover files from external drives as reported by some users.
Additionally, this tool offers limited functionality when used on a server. So, here are the seven best EaseUS Todo Backup alternatives that can mitigate the challenges around backing up and restoring system data.
Fact Check: Did you know that only 8% of organizations were able to recover their entire data after paying a hefty ransom as per the Sophos State of Ransomware 2021 Report.
Top 7 EaseUS Todo Backup alternative for Windows PC
Let us now deep dive into the nitty-gritty of seven tools like EaseUS Todo Backup.
1. Acronis Cyber Protect Home Office
If you are aiming to protect your digital world from all kinds of cyberthreats and data loss incidents, then install Acronis Cyber Protect Home Office on your system today. This tool offers a unique combination of both data protection and cybersecurity in one app.
An award-winning solution that has been catering to the cybersecurity and data recovery needs of more than 5.5 million users worldwide, you can try this all-in-one tool for free before acquiring the paid subscription.
Commendable features of Acronis Cyber Protect:
Offers protection against all advanced cyberthreats.

Backs up everything including photos, documents, apps, and systems.

Facilitates active disk cloning and automatic data replication in the cloud.

Allows creating cloud-to-cloud backups such as from Microsoft 365 account.
2. Google Drive
Google Drive isn't a typical backup tool, but a cloud-based solution. However, what you're allowed to backup depends on the amount of online Google storage space you have. There is a limit to the amount of storage space at no cost and there are many ways to increase it without spending money. 
Commendable features of Google Drive:
When it comes to backing up important files and folders it's a great choice.

You can easily specify the number of folders for the software to monitor, and any changes, additions, or deletions are implemented instantly.

Able to sync files between computers.
Furthermore, backed-up files and folders can be accessed via any device through the Google Drive web app.
3. FBackup
FBackup is another great alternative to EaseUS Todo Backup because it is a free backup program enabled with robust features. Users can also avail its premium software.
This tool comes with a simple interface. It is suited for personal use and can be utilized for commercial purposes as well.
Commendable features of FBackup:
Supports scheduling automatic backups.

Users can back up data from various locations such as USB drives, Google Drive, Dropbox, etc.

Supports backing data to cloud locations, USB drives, and mapped networks.

Uses ZIP64 compressions.



4. Clonezilla
The next app on our list is Clonezilla, a partition and disk imaging program. With this software, you can do system deployment, bare metal backup and recovery, and more.
Users can choose a suitable app based upon their requirement from three types of Clonezilla, and they are; Clonezilla live, Clonezilla Lite Server, and Clonezilla Server Edition. 
Commendable features of Clonezilla:
Supports a huge multitude of file systems.

Offer support for multicast massive cloning but only in Clonezilla SE.

Clonezilla Lite Server supports Bittorrent.
It supports both MBR and GPT partition formats of the hard drive.
5. Right Backup
Right Backup is one of the most simple secure, safe backup tools that will ensure your data is backed up safely. It provides you with a safe cloud storage service where you can keep your valuable memories in good condition, and effortlessly access them from any device. 
Commendable features of Right Backup:
From video files to photos and audio recordings, it is possible to save everything and access it across devices effortlessly.

Offers a scheduler for 12 hours that backups your data on cloud servers every 12 hours. 

Quickly restores your data with the "Smart Restore" feature.

Saves data safely on cloud servers.
6. Rescuezilla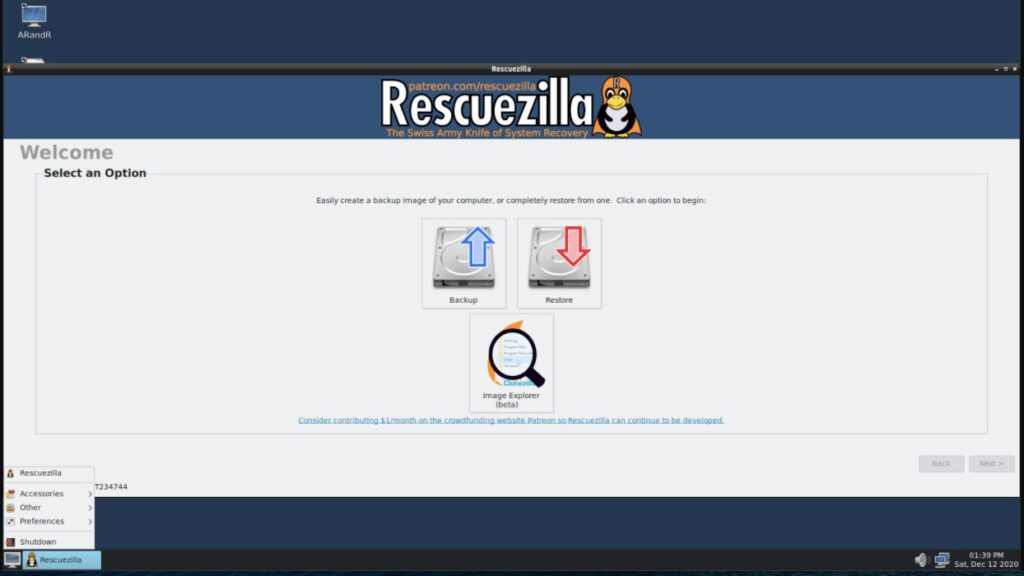 Rescuezilla is another software like EaseUS Todo Backup solution that can be used with Windows, macOS, and Linux OS. This is a light-weighted backup software that can create the exact copy of your computer's drive in the shortest amount of time. 
Commendable features of Rescuezilla:
Its USP lies in facilitating backups, and data restoration even during critical moments when you are unable to start your device. 

It can run from a USB or CD-ROM directly.

Supports images from VirtualBox, VMWare, Qemu, and other open-source imaging frontends.

Interoperable with Clonezilla.
7. SyncBack Data Backup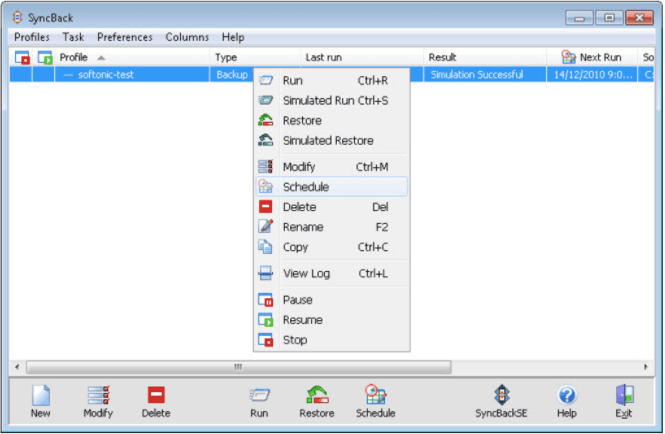 The ability to backup data quickly makes SyncBack a great solution for both commercial and personal needs. This powerful software for data backup and restore employs a powerful algorithm. 
Commendable features of SyncBack:
It works in the background and configures as well as constantly changes to accommodate the creation or deletion of backup files. 

Supports all major cloud storage services which include Google Drive, Microsoft Azure, Amazon S3, and many more.

Backs up a lot of data in a matter of minutes. 
Conclusion
Data loss can give a big blow to your business or even your personal life. So, grab any tool among the seven best EaseUS Todo backup alternatives mentioned in the above article to prevent data loss incidents.
All the tools listed above offer a wide variety of features and benefits over the EaseUS Todo program and are therefore recommended by Windows experts. Do let us know your thoughts and queries in the comments section and do not forget to subscribe to our blog for receiving interesting updates.
Note: Data recovery systems are primarily of three types, and they are known as; bare metal recovery, online disk backup, and continuous data protection. Bare metal recovery backs up the complete system including the operating system, software apps, and their data.
While online disk backup is ideal for organizations which are dealing with dynamic data. On the other hand, continuous data protection involves a dual method of backing up data involving storing data on an onsite local area network as well as in an offsite location. 
Pro Tip: Using automated tools ranging from free software to cloud-based data backup systems and even expensive server-based systems seems to be the only available option for organizations and businesses to protect their data. 
However, it is prudent to identify and determine what type of data backup and recovery system will best serve an organization. Further, for facilitating a complete data backup process, it is recommended to set up backup parameters, schedule data backups, secure the storage media, and confirm the transmission media.