Err_Cache_Miss Error In Google Chrome – When you browsing then some websites show an error ERR_CACHE_MISS. The main reason for this error is pressing the refresh button or back button while you are filing any data from a website. In this article, we will discuss what this error is and how to fix it.
What is ERR_CACHE_MISS
 It is a browser-specific error, which causes due to some wrong settings and configurations or cache of the browser.  Many times it shows "confirm form submission" when you elect for visiting requires a persistent data submission for a website. 
Sometimes ERR_CACHE_MISS disappears when you restart the browser or update your browser for the latest version.
Fix

ERR_CACHE_MISS In Google Chrome
The most common and effective methods to fix this error are given below: 
Clear browsing data

Reset your browser

Disable the cache system

Check browser extension

Reset network settings
1. Clear browsing history data:

 
Many files can be corrupt if you haven't cleared the data of browsing.  Follow these steps to solve error ERR_CACHE_MISS and clear the browsing history from your system: 
Step 1:  First of all you have to open Google Chrome and click on more options which shows at the top right of the window of your computer.
Step 2: Now, click on the advanced option by selecting the settings option.
Step 3:  Search for a clear browsing history or data from the system.
Step 4: you would see three options after clicking on clear browsing data option: cookies and other site data, browsing history, and cached files. 
Step 5:  Mark on all those items if you want to clear browsing data completely.
Step 6: After finishing this process, restart your Google Chrome and check if any error remains.
2. By resetting your Google Chrome
there is a possibility that error ERR_CACHE_MISS occurred due to improper settings of your browser. To fix this issue you have to reset your Google Chrome browser and reset the settings as default. By using this feature you will lose all your saved configurations, autofill forms, and saved passwords. You have to perform the following steps to reset the Google Chrome: 
Step 1:  Enter chrome: //settings by opening the Google Chrome in the address bar and then press enter.
Step 2:  Scroll down by using a mouse and click in advanced option.
Step 3:  You will find a button of reset at the bottom of the window.
Step 4:  click on the reset option and confirm it.
3. Turning off the cache of your system
This is one of the effective methods when your system is in the developer mode.  Perform these steps for turning off the cache: 
Step 1:  By using keyboard press Ctrl+Shift+I and then press F1 for open settings when your system in developer mode.
Step 2: search for network option and then click on Disable cache option from the checkbox.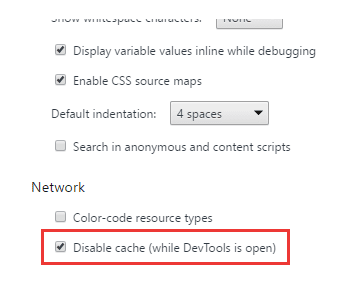 Step 3: Now, you can refresh the site and returns the ERR_CACHE_MISS_ ERROR on your computer.
4. Check your browser extensions
ERR_CACHE_MISS error  can be caused by some defect in browser extension or plugins. To fix  ERR_CACHE_MISS error message you have to check your Google Extension and follow these steps: 
Step 1: Search for the control menu from Google chrome and click on more tools and then click on the extensions option. 
Step 2:  After clicking on the extension option, a list of many extensions will appear and you can identify the problem of ERR_CACHE_ ERROR easily. It is recommended that you should disable the ad blocking tools and toolbars, which is responsible for this error in your system.
5. By resetting the network settings
You should try resetting your network settings of the system if none of the previous methods helped you to fix the problem of ERR_CACHE_MISS. This is the last and most effective method to fix this error otherwise you has to contact the administrator of the website and tell me about the problem of ERR_CACHE_MISS.
Click on windows and select the command prompt option.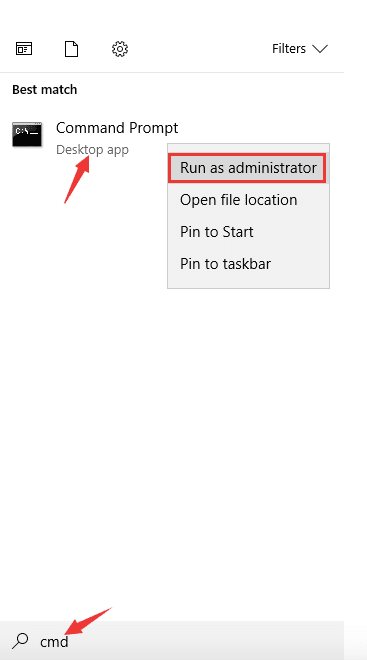 You have to copy and paste this command in command prompts windows: 
Ipconfig/release
Ipconfig/all
Ipconfig/flushdns
Ipconfig/renew
Ipconfig int set DNS
Netsh Winsock reset
After entering, the press enters key after each command.
Conclusion – ERR_CACHE_MISS
Error ERR_CACHE_MISS generally happens when your Google Chrome is not able to search for the caught content. As we explained above in this article that it could happen due to the resubmission of the cached pages. The resubmission may cause due to poor network connection, some wrong coding in the website, or corrupted webpage of the site.
Generally, ERR_CACHE_MISS is not a very big issue if some methods which are mentioned above.  There are many corrupted files in your system that can cause ERR_CACHE_MISS Facebook . So, it is recommended that you should choose the method to fix the issue quickly and safely in your system.
Also Read