Are you looking for Fastest Android emulator for windows PC then you are on the right place. Emulators are downloaded daily on different computers all around the world. People tend to use them for various reasons, like playing games on bigger screens in far easier ways, debugging devices and even testing apps and games. With the market presenting various emulators to users' doorsteps, people are often confused about which one will work best.
To prevent facing confusion, go through this list of the 10 fastest Android emulators for Windows 11, 10, 8 and 7 PC  that can make your job easier. 
Fastest Android Emulator for Windows 11, 10, 8 and 7 PC
Here is the list of the fastest Android emulators for Windows PC that you can use android apps.
1. LD Player
This is one of the fastest Android emulators for gaming in the market. LD Player gives access to Android 5.1 and complete online compatibility. One can just not play solo, but also multiplayer games when this emulator is installed on your device. The customization screen of the app displays four essential tabs to tune in to different necessary settings.
Features
Their advanced customized screen allows the integration of multiple features into it.

The keymapping features can help customize the keyboard and the mouse.

It comes tagged with LD Store features that make the download of apps easier and comfortable even when compared to Google Play Store.

Built-in custom mapping and macros provision are present with the app.
2. Bluestacks
Bluestack is another fastest Android emulators for development as well as gaming in the market. With the new version, your gaming experience will never be bloated as it used to feel with the previous version. It is used by almost 500 million gamers across the world right now and it is known to play smoothly with no display ads to disturb the app's operations.
Features
Shooting mode and game controls can improve your grip over the game.

Do you love experiencing multiple games at a time? Try Bluestack for experiencing different games all at the same time.

Macros and Eco mode helps record, replay and optimize the usage of personal computers.

Scripts, rerolling, maximum storage and optimum performance make Bluestack the best in the market.
3. ARChon
It is a traditional emulator regarded as the fastest android emulator for old PCs that syncs well not just with Windows and Linux but also with MAC OS. ARChon has a Google Chrome extension that can be easily downloaded and used. With it on your Chrome browser, you will need to have the apk files you want to run and that requires transferring them from the mobile device every time.
Features
Since it is aligned with Google Chrome, it is extensively lightweight.

It supports the latest Android version

ARChon is compatible with all applications and Android games.

Every operating system can use ARChon emulators.
4. Andy
Increased flexibility and improved Android features make Andy a good choice for gaming and development platforms. Andy is designed to bring down the barriers existing between mobile computing and the computer. Andy is not only the fastest Android Emulator for Windows 10 but also for MAC.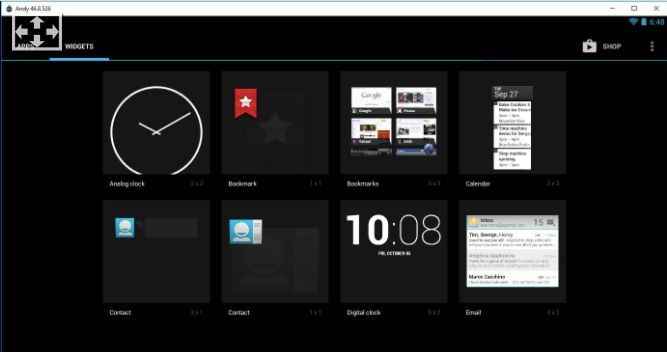 Features
It provides access to the Local File system.

Cloud saving is possible on Android and hosts X86 native apps.

Open GL hardware support, as well as sensor integration, is strong with Andy.

Andy comes with camera and microphone integration and hosts Xbox/PS controller support.
5. Droid4x

 
Smart add-ons make Droid4x an attractive choice, and with it, you can host your games on a computer by accessing them from your smartphone. You can play almost every game by using this app. It hosts a simple installation process.
Features
With the app, WPS apps can be adapted to perform multiple functions.

The emulator helps you access 2 million + apps, a fake GPS mapping technology, and the creation of handy macros is easily possible with Droid4x.

Keyboard customization makes Droid 4x, one of the

fastest Android emulators for the PC.

It allows users to even record their emulator screens.
6. MEmu
They have recently released 5.1.1 Lollipop, that has absolute compatibility with Intel and AMD chips and that makes it one of the most sought after and fastest Android Emulators for Windows PC. It can easily meet the productivity needs as well as playing games comes easy with MEmu. It also helps people solve their problems through their common forum and platform as well as allows checking new releases.
Features
Better optimization and improved upgradation of the core engine comes with MEmu.

Running multiple emulators within the same PC at the same time is possible with MEmu.

For a far better experience, the UI (user interface) design is improved.

Stunning graphic presentation with increased Open GL and DirectX 3D rendering effects.
7. NoxPlayer
NoxPlayer is the fastest android Emulator for gaming with several utilities and additions built to improve the gaming experience of individuals. The Player comes with a charm bar for browsing through different features. The keyboard and mouse can be integrated for a greater gaming experience. It works on a PC with substantial Android 9 abilities.
Features
Use the multi-instance feature to create smoother and stabler gaming experiences.

The app is as good for a newbie as a pro due to its friendlier interface.

Using macros is easy with the NoxPlayer as recording complicated operations and then making the script perform with just one click is possible with NoxPlayer.

Keyboard control is just a click away with the Nox Player emulator.
8. AmiDuOS
With AmiDuOS 3D acceleration being the fastest Android emulator for windows pc which can possibly carry out gaming operations effortlessly. Developed with the Jellybean/ Lollipop version, AmiDuOS runs with every Android app available on Google Playstore. It works with Windows 7, 8, 10 and 11 PC and even with Windows tablet and Mac.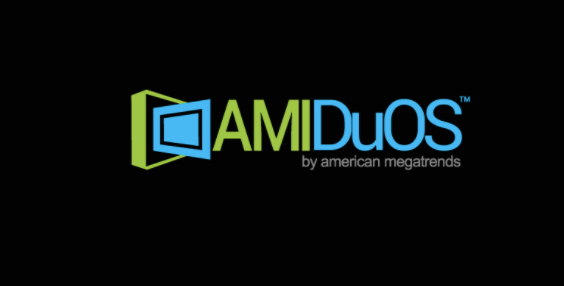 Features
AmiDuOS supports innumerable devices and prime peripherals. Sensor supports, microphone, audio and even camera support is provided with AmiDuOS.

It allows multitouch gesture support like Zoom and Pinch. It comes laden with multiple features and even supports GPS, Compass and map navigation wonderfully.

In desktop mode, it supports complete keyboard support, screen orientation, Ethernet and Wi-Fi.

AmiDuOS comes with the Windows open GL drivers that improves the frame rates for facilitating even the most graphic intensive games.
9. Leapdroid
Leapdroid is another fastest Android emulators for PC. Even though new, it comes wrapped in several tweaks and optimizations for carrying out a wonderful gaming benchmark score. Run the same game with two different accounts side-by-side as one view with Leapdroid.
Features
It comes with open graphic Library support for your device.

Faster loading of games and apps, swifter load time and quicker booting facilities mark the app's performance.

With the most recent Android files, game compatibility is 99%.

One can have multiple accounts for using app services and playing games.
 10. Remix OS Player
Playing multiple Android games, it is based on Android Marshmallow. The emulator provides you with adaptive key mapping and provides the best platform for chatting with friends. Installation and optimization are easy with the emulator known for being the fastest Android emulator for old PCs.
Run multiple games together in the same emulator environment

A smoother interface is possible with the emulator and runs smoothly with keyboards and mouse control.

Its design accommodates a desktop version of the Android device.

Altering settings with the app is required, and even in a single set-up it can operate multiple apps together. 
Here's the list that can act as a guide for those who are hunting for that one emulator which can solve all problems in no time. As a beginner, using an emulator, can be confusing, and this article can be the best place to begin. Just scroll through all the suggested options carefully before choosing the fastest Android emulator for your PC.
Faqs
Which is the fastest emulator?
LD Player is the fastest emulators in store. It is a user-friendly emulator that can help run millions of apps on your computer for hours without any trouble.
What is faster than BlueStacks?
BlueStacks is by far the fastest emulator but it is closely followed by the NOX emulator. There is no app right now in Google Playstore that cannot be supported by Bluestacks and thus, the obvious choice should be Bluestacks.
Is NOX faster than BlueStacks?
Bluestack 5 consumes just 10% of your CPU, whereas NOX consumes 37% more CPU resources. Bluestack is the best emulator for windows pc available in the market.
What is the most powerful Android emulator?
The unanimous name will be LD Player as it is just the most powerful emulator around ever. This company has been in the list of powerful Android emulator for windows pc.
Also Read