When you power on your PC and see a black screen with the Windows or OEM logo and an error message – 'Fixing C Stage 2 issue,' you will need to resolve it with the help of special tips and methods. And if you are searching for those tips, then you don't need to look any further as we have got you covered.
From this tutorial, learn how to stop Fixing (C Stage 2) errors and also understand what the reasons are behind this error happening in the first place.
What is the 'Fixing C Stage 2 issue?'
If you are seeing the Fixing C Stage 2 problem on your Windows screen, it would need to be resolved; otherwise, it will keep on happening.

This error pops up when the Disk Error Checking detects hard drive issues. Windows Automatic Repair scans, diagnoses, and then begins the ChkDsk repair process which can take forever to complete.
This kind of error is usually seen on older hard drives. The drive letter can differ depending on the number of drives installed on your system; however, the nature of the error is the same and can be rectified using the same ways.
There can be a maximum of four stages when Windows tries to automatically rectify the error. 'Fixing C Stage 2 begins after Stage 1 and usually is shorter than the former.
What causes the 'Fixing C Stage 2 issue?'
Several reasons can give rise to the Fixing C Stage 2 issue and they are;
1. Frequent Power failure issues – Power failures can cause the C Stage 2 issue thus, keep an eye on your power supplies and ensure they don't fluctuate or switch often.
2. Corruption in the hard drive – Corruption of the hard drive will lead to this issue.
3. The shutdown was not proper the previous time – When you don't shut down your system the right way, you can encounter the C Stage 2 issue.
4. The hard drive is damaged and destroyed – When there is any damage to the hard drive or any form of destruction it will also lead to this issue.
5. A lot of junk files and a heavy load on the hard drive – If there are a lot of junk files on your device and a heavy load of performance; you can face the C Stage 2 issue even then.
6. Your system has a virus – Virus-impacted devices will also show you this issue and it will make it difficult for your system to operate.
7. Incorrect driver configuration – Drivers need to be updated with their latest available versions and if not C Stage 2 issue will crop up in no time.
How to resolve 'Fixing C Stage 2 issue'
In the below section we will share the various ways in which this issue can be rectified.
1. Shutdown and restart your computer 
Press the power button for some time to switch your system off and then wait for some more time to switch it on again. This is the easy way to Fix C Stage 2 issue. Skip the disk checking and then work around with the Registry Editor to mend the problem permanently.
If you don't mend it permanently you will find it happening every time you start your PC. It is generally not recommended to shut down your PC by holding on to the power button but in circumstances such as this one, you can have very little choice.
2. Advanced process of fixing C Stage 2 issue
Altering the registry is possible in the way given here. Here's how you can use an advanced means to Fix C Stage 2 issue.
1. Open the Run window by clicking on the Windows and R keys.
2. Type 'Regedit' and then press on the 'OK' tab.
3. Once you can spot the Registry Editor window, you need to copy the following command and paste it into the space before pressing the Enter tab.
 'Computer\HKEY_LOCAL_MACHINE\SYSTEM\CurrentControlSet\Control\Session Manager'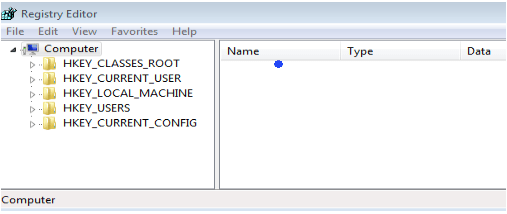 4. Search for the Boot Execute option and double click on it and then check for the Edit Multi-String interface. Set your value data and check on the Auto Check option. Ideally, alter the "auto-check autochk /k: C *." 
5. Press the 'OK' tab to complete the action.
6. Once done reboot your PC and when it starts next time you shouldn't be encountering this error.
If you use the advanced technique, you will better benefit as it will resolve your issue permanently.
Conclusion
Hereby, you can easily Fix C stage 2 issue if you follow these steps. If you are currently facing this issue, these resolutions should make your system up and running.
FAQs
What does fixing C stage mean?
The fixing C stage refers to the situation when Windows encounters some kind of inconsistency in the drives. It can have a maximum of four stages.
How do I stop Windows 10 C Stage 2?
There are some excellent and handy tips given in the above section of this blog that can help you resolve the Fixing C stage 2 problem.
Why is my HP laptop fixing C?
Your HP laptop is fixing C because it is encountering and identifying some inconsistencies with the device drivers.
What does fixing drive mean?
Fixing or repairing a drive refers to the process of disk checking that is initiated and executed by Windows Automatic Repair whenever the Windows system fails to boot properly. Automatic Repair then performs a diagnosis, scan, and repair of the C, D, and other drives.
Also Read