FLV (aka Flash Video) is one of the most popular video file formats designed by Adobe System for Adobe Flash Player. Over time, it has been widely used on popular video streaming sites like YouTube, Dailymotion etc. And all credit goes to the perks it brings for users – – it's quite nifty in size and can be easily downloaded over slower network connection and old computers.
Moreover, it facilitates effortless delivery of high-quality video format over the Internet. Observing the amazing benefits, several users prefer saving flash videos on their PC for later watching. That's why we've curated a list of Best Flash Video Downloader Software For Windows PC that lets you download your favourite videos, music files easily. 
So, without wasting any more time, let's dig into the list! 
6 Best Flash Video Downloaders To Download Streaming Flash Videos (2022)
You can certainly take help of any of the programs listed below to download flash videos from websites. Just go through their highlights section and decide which is the most suitable option for you. 
1. VideoProc Converter 
Best For: Downloading, Converting & Resizing Videos/Audios & More.
VideoProc Converter is one of the leading tools to download Flash videos from websites like YouTube, Instagram Live, Facebook Live, Vimeo, Dailymotion and more. As the name entails, it comes with a solid conversion utility that allows users to convert FLV videos to MP4, MKV, AVI, MOV and 420+ file formats.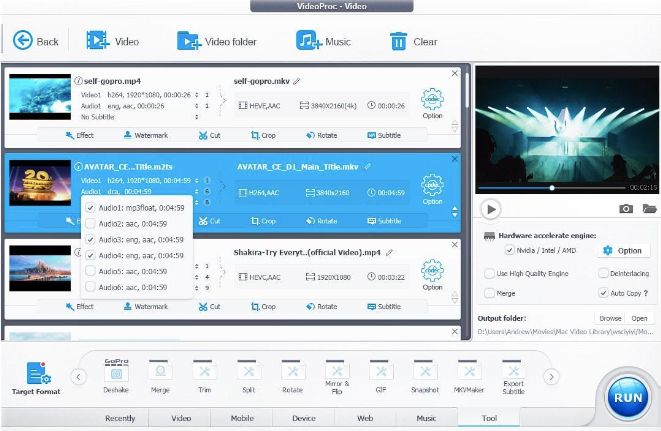 Highlights of VideoProc Converter: 
It has a HD screen recorder. 

Saves DRM-protected FLV videos in HD quality. 

Effective compression feature to reduce file size. 

Solid editing tools to create attractive videos. 

Supports downloading FLV videos from 1000+ sites. 
2. CocoCut – video downloader 
Best For: Saving Flash Videos & Other File Formats In A Single Click!
Next in line of the Best Flash Video Downloaders (2022) is CocoCut. It's a number 1 extension available for Chrome, Firefox and Edge web browsers. As soon as you add the online flash video downloader extension, it will automatically detect the video/audio file available for downloading on the webpage. 
Highlights of CocoCut – video downloader: 
Works at a lightning speed to download FLV videos. 

Gives the ability to save protected FLV videos by switching to Recording mode. 

Supports wma, wav, m4a, ogg, ogv, acc, and etc.

Lets users download videos and music files safely in one click. 

Helps you download streaming flash videos from thousands of websites. 
3. Moyea FLV Downloader 
Best For: Downloading FLV Videos From All Popular Streaming Websites!
The market has dozens of programs that support downloading YouTube videos in the easiest ways, including Moyea FLV Downloader. The app is available for free of cost & allows you to save videos automatically as you watch them on your PC.
This is certainly the best part of using this Flash Video Downloader, as your browsing experience is unaffected while downloading. 
Highlights of Moyea FLV Downloader: 
Simple and easy-to-use interface, divided in different sections. 

Check and manage all your downloaded videos at one place.

Convert downloaded FLV with built-in FLV converter.

Comes with an in-built video player, so that you watch your saved videos without Internet connection. 
4. FLV Downloader – Free Flash Video Downloader 
Best For: Downloading And Converting FLV Videos In MP3!
FLV Downloader is another top flash video downloader program that you can use in 2022 to save your favourite content at free of cost.
The program supports over 50 video streaming sites, including YouTube, Vimeo, RedTube on your Windows PC or smartphone. Besides this, it comes with an in-built FLV Converter that allows you to convert videos to desired file format. 
Highlights of FLV Downloader – Free Flash Video Downloader: 
The Flash video downloader works as a Flash Ripper as well. 

Convert videos to AVI, 3GP, WMV, MP4, MP3 and other popular file formats. 

Multiple options to pause/resume/delete downloads & videos. 

Works great on older computer OS versions like Windows XP and above. 
5. Kigosoft's Video Downloader 
Best For: Saving Flash Videos From Netflix, Amazon, Disney+ etc.
Provides support for popular streaming platforms like Netflix, Amazon Prime, Disney+ and more. Kigosoft offers one of the best flash video downloaders to use in 2022.
It supports saving FLV videos and other formats in up to 1080p resolution at the fastest speed possible. Keep reading & know why it deserves a place in our list of Top Offline/Online Flash Video Downloaders list.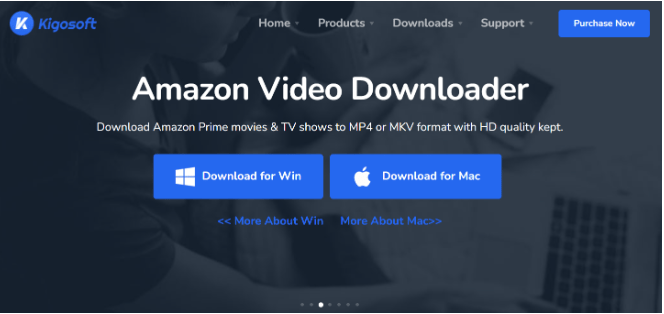 Highlights of Kigosoft's Video Downloader: 
Save video files in MP4 and MKV file format. 

Supports offline playing with audio track and subtitles kept.

Ability to save audio tracks and subtitles in many languages.

Available for both Windows and macOS. 
6. SaveTube 
Best For: Enjoying Fastest Experience To Download Streaming Flash Videos!
Before we wrap up our list of Top Flash Video Downloaders to use in 2022, we recommend using SaveTube to our users.
The web-based application supports saving your favourite videos in ultra-HD quality from almost any popular streaming website. It's 100% secure and works flawlessly without downloading any additional software on your PC or smartphone.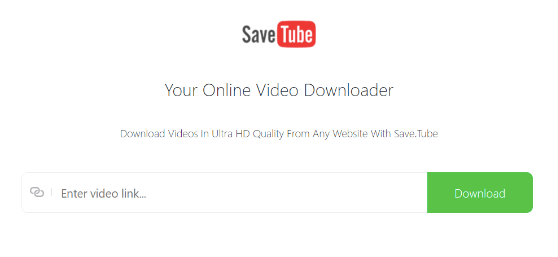 Highlights of SaveTube: 
Save your flash videos in resolutions like 8K, 4K, 3D, HDR etc.

 

Supports 1000+ media sharing sites like Youtube, Facebook, TikTok, Vimeo etc. 

Allows downloading complete playlists and channels in a single click. 

Convenient UI, making the entire downloading process effortless. 
Conclusion
All the above-discussed Flash Video Downloader Programs work flawlessly to download FLV videos from websites. We've tested all of them and they certainly work without any hiccups. Moreover, they provide hassle-free and fast download experience from compatible streaming platforms.
Besides downloading flash videos, some of them offer an effective set of tools to convert, compress, record videos and audios as per your preferences. 
Do try them and let us know your personal experience with these Flash Video Downloaders with us in the comments section below! 
Frequently Asked Questions: 
Q1. How do I download a flash video?
With the help of offline and online flash video downloader programs you can easily save your favourite content available in FLV file format. 
Q2. What is a flash downloader?
Flash Downloaders are professional utilities that allow users download videos, music files and other multimedia data available in FLV file format. The market has numerous tools that support saving flash videos on your PC. Some prominent names are VideoProc, CocoCut, Moyea etc. 
Q3. What is the best flash video downloader for Chrome?
If you are looking for best online flash video downloaders for Chrome browser, try using SaveTheVideo, SaveTube, Catchvideo, FlexClip etc. Hope they fulfil your requirements without any hassles. 
 Q4. How do I download a video from a protected website?
Take help of professional tools like VideoProc that offer the ability to save videos from protected sites. It automatically switches to the record button when it detects DRM-protected FLV videos or similar kinds. Further, you can capture the content and save it directly on your device. 
Do you know any other popular Flash Video Downloader Programs that should make to the list shared above? If yes, do drop your suggestions in the section below. We'll be happy to review them and add it to the listicle above if found deserving!
Also Read