Do you want to get your files back? Whether it's images, videos, or documents, our devices store everything. There's a chance you accidentally deleted your data, or it vanished for some other reason. To recover your files, you can either visit a technician or download any of the best free file recovery software available.
If you choose the second option, the following are some tools that can assist you with your deleted file recovery.
Best File Recovery Software for Windows 10
1. Stellar Data Recovery
Stellar data recovery software is one of the most well-known and well-established programs for recovering files from Mac and Windows devices. You don't have to run a full scan search if you accidentally erased some crucial data; instead, stellar enables you with multiple search options to locate certain file types. It can restore practically any kind of data, including deleted word documents, emails, images, and videos. Using this file recovery software, you can recover up to 1 GB of deleted files for free.
Features:
Three scan preview choices will help you locate the files you wish to restore fast.

It works with drones, DSLRs, digicams, mobile phones, and surveillance cameras for video repair.

You can recover files from a wide range of devices.

Before you recover your papers and photographs, take a look at them first.

Beginners and non-technical users will find it useful.
2. EaseUs data recovery
EaseUs is another excellent File Recovery Software to recover files from nearly any storage device, internal or external. It supports over 550 different file types and has a three-step file recovery technique. This software is easy to use and has an intuitive UI, making it ideal for novices or non-techies. The program's free version claims to offer 2 GB of data recovery, but you may only access 500 MB until you share it on various social media channels.
This technically advanced software can swiftly recover all formatted, deleted, and inaccessible RAW files on all versions of Windows. 
Features:
It lets you preview file details and whether the file is recoverable or not.

Filter or sort the results of your search by file name, file type, or modified date.

The scanning process can be paused and resumed at a later time.

Without having to rescan the entire drive, you can save the scan results and restore files later.

File recovery is simplified thanks to an easy-to-use interface.
3. Wondershare Recoverit
This easy-to-use File Recovery software can recover documents, photographs, videos, audio files, and even emails and is accessible for both macOS and Windows. It supports over 1000 files, all of which may be retrieved quickly. There's a fantastic computer crash recovery option that lets you retrieve files that have been lost on your hard disc. The free edition only provides 100 MB of data recovery and backups to protect your data from potential disasters. It lets you see a preview of the data to decide which ones you require.
Feature:
There is a free version available.

A wide range of backup alternatives is available.

Multiple files can be repaired at the same time.

It can retrieve damaged files.

To scan a specific type of data, use the filtering option.
4. Recuva
Recuva is an accessible file recovery program that can recover data from hard discs, DVDs, CDs, memory cards, and external media. It's a basic program for recovering recently deleted files, and its major benefit is that it can recover an unlimited quantity of data for free. Recuva also uses military-grade deletion techniques to ensure that your file is securely erased.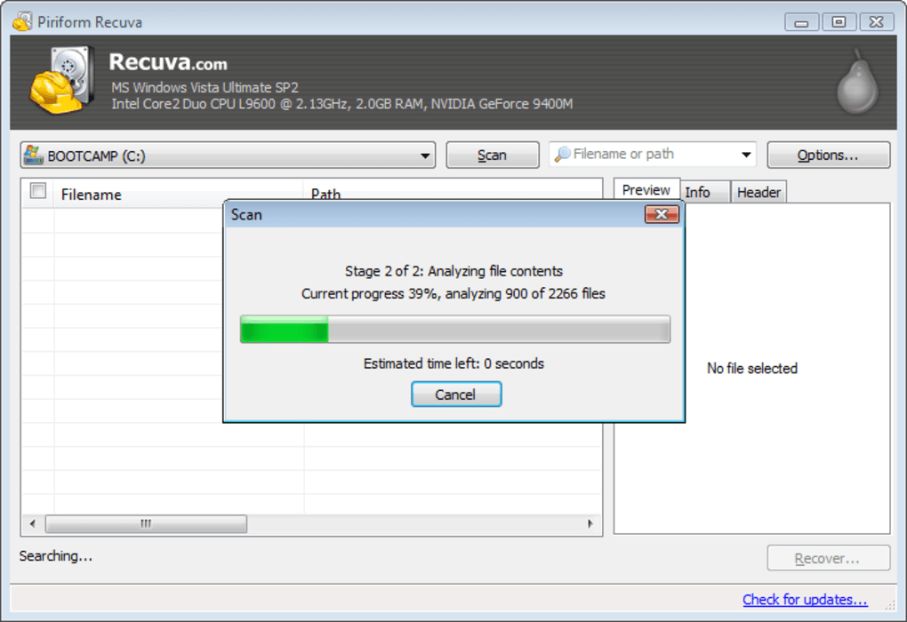 Features:
With the standard version, you get unlimited accessible file recovery.

For files that are difficult to locate, use the deep scan mode.

It is available in a portable format.

File recovery software that is both free and inexpensive

It works on both FAT and NTFS file systems.
5. Tenorshare
Tenorshare is widely regarded as the best iPhone recovery software available. However, it is not restricted to that; it can also recover files from Android, Mac, and Windows computers. It can recover data such as documents, music, videos, photos, system files, PDF documents, and other types of files, and it supports over 500 file formats. There are different scanning modes in the software: deep scan and quick scan. The quick scan is fast and can readily detect recently deleted files, whereas the thorough search takes longer and recovers your data precisely.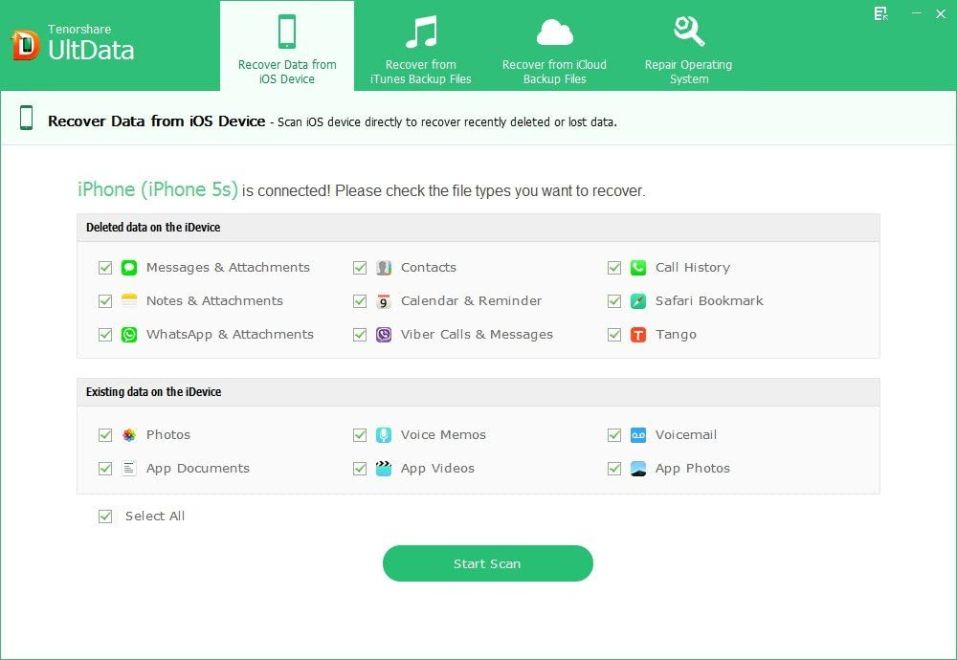 Features:
A fantastic support system.

File corruption, hard drive failure, human error, and other data loss scenarios are all supported.

It has two scanning modes: rapid and deep.

More than 500 file formats are supported.

The UI is intuitive.
6. Wise Data Recovery
Wise data recovery is another best File Recovery Software that offers practically all of the essential features of a files recovery program. There are two scanning modes: rapid scan and complete scan. It examines and searches for deleted files in real-time, saving you a lot of time. Before scanning, you can also select your recovery file types or enter keywords to narrow down your search results and save time.
You don't have to install the software because it's portable, and it's completely risk-free.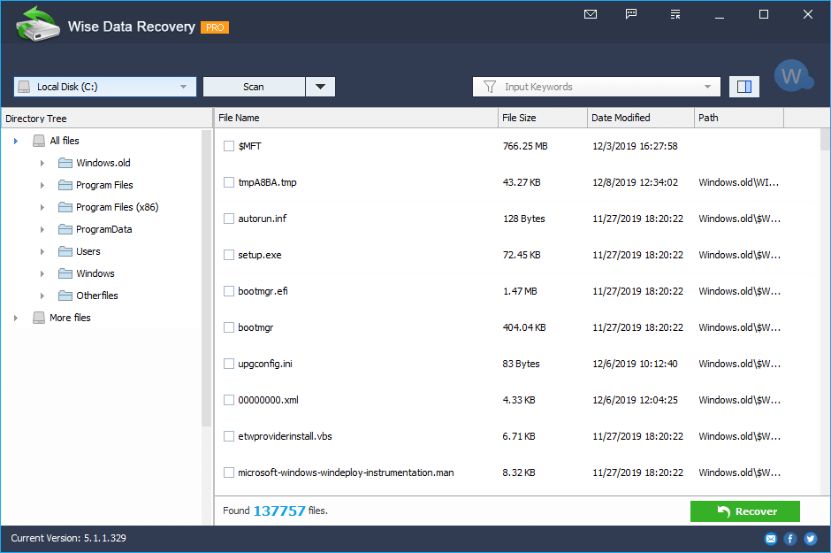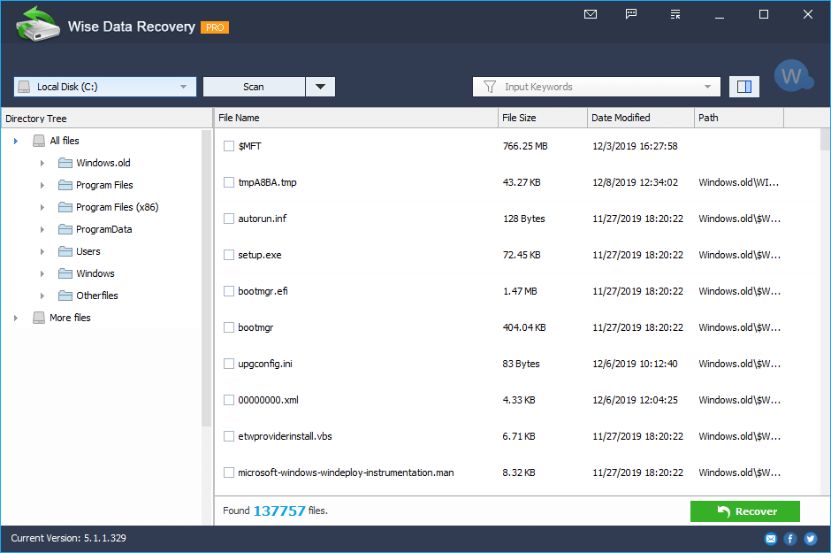 Features:
Quickly searches for deleted files.

There is a portable alternative available.

Data can be recovered from solid-state drives, hard disks, external hard drives, USB flash drives, floppy disks, digital cameras, memory cards, and other storage devices.

It can recover data from the following file systems: FAT, NTFS, HFS, HFS+, HFSX, Ext2, and Ext3.

All versions of Windows are supported.
7. Puran File recovery
It is another best free file recovery program. You can simply restore your deleted file using multiple scan modes such as rapid and thorough scans. It accepts all common file types. Even though the software is absolutely free, it is intended for personal use and hasn't been updated since 2016, so you can expect the UI to be outdated and not up to date for the current Windows versions.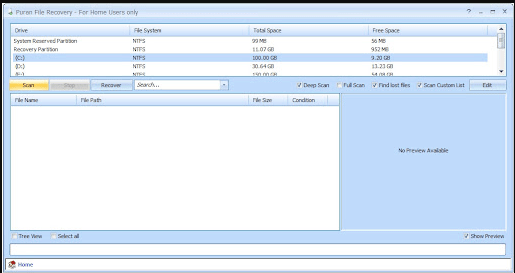 Features:
It can find deleted files from over 50 different file kinds.

Search for deleted file results to see only photographs, music, documents, movies, or compressed files.

Before recovering, files can be seen in Tree View or list view.

NTFS and FAT file systems are scanned.

All Windows systems are supported.
8.TestDisk Data recovery and Photorec
It's a partition recovery software that's open-source and free. The software is highly good at detecting and recovering deleted data.
Because of the command-line interface, many people may dislike the software. The benefit of this program is that it works on a variety of systems. On macOS, Linux, ARM-based platform and Mac OS X on PowerPC, TestDisk and PhotoRec can be used.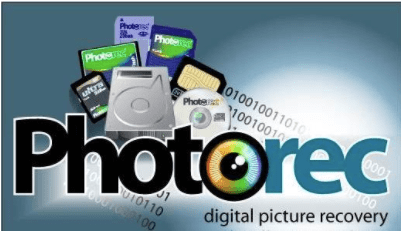 Features:
It aids in the recovery of files deleted from exFAT, FAT, ext2, and NTFS file systems.

Provides a method for repairing and recovering a non-booting device.

It assists you in repairing and recovering partition tables that have been erased.

It's open-source and works on a variety of systems.
9. Minitool Power data recovery
MiniTool power data recovery is another excellent File Recovery Software for recovering important data that has been accidentally destroyed. This tool allows you to search through lost files, recover multiple folders or files at once. You can export the list of deleted files to a text file, and pause the scan when you locate the file you're looking for. You can also filter the files by name, extension, size, and date.
Features:
You can recover up to 1GB of data for free.

Recovery is made easier with an intuitive UI.

Technical assistance is available 24/7.

It's possible to preview files that have been erased.

The search for deleted files can be interrupted in the middle of the process.
10. Undelete 360
Undelete 360 is a fantastic File Recovery Software program that not only recovers your lost files but also keeps you safe by totally removing any data. Most of the time, your data isn't totally erased, and if you switch devices, someone with access to your information could take advantage of you. Another useful aspect of this software is that it tells you whether or not your file may be recovered. If the disc is written to before recovery is attempted, the chances of recovering a file are reduced.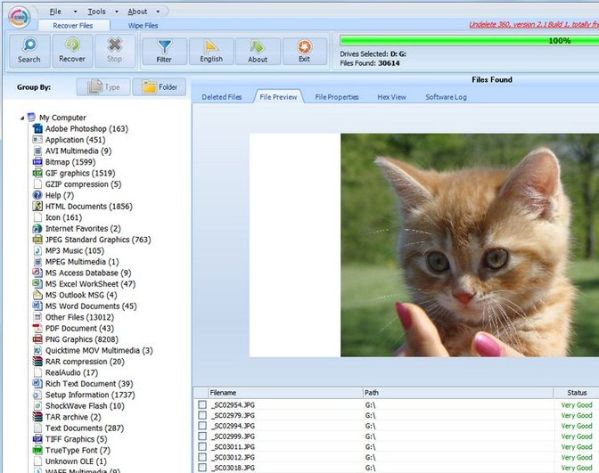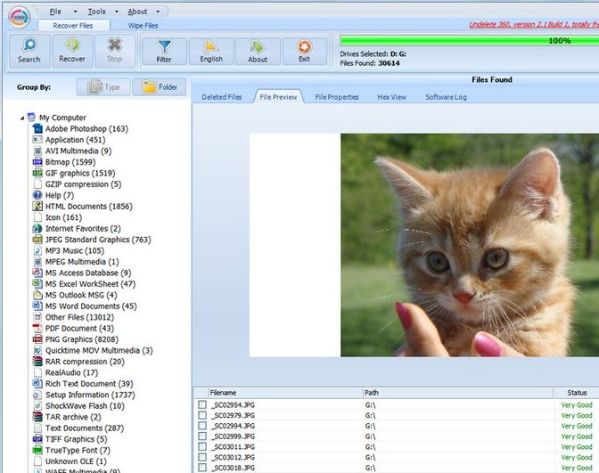 Features:
The findings of the recovery are organized into folders.

Viewing the file properties of recovery results is possible.

The ability to entirely erase files from a storage medium.

Packages that have been paid for do not need to be renewed.

The user interface is simple to use.
11. iBoysoft data recovery free
iBoysoft Data Recovery provides data recovery solutions that are quick, secure, and effective. The iBoysoft data recovery software has a user-friendly and intuitive design that is simple for beginners and experienced computer users. Deleted files can be scanned out, and faulty file systems can be reconstructed with a few clicks. The free edition allows you to recover 1 GB of files and is compatible with both Mac and Windows.
Features:
Allows you to restore files by guiding you through a short wizard.

The design is quite simple.

Allows you to recover the file to any folder you like.

A deep scan and a quick scan mode are also supported.
FAQs On Best File Recovery Software
Q: What is the best software for recovering deleted files?
ANS: Following are the best software for recovering deleted files.
Stellar Data Recovery.

EaseUs Data Recovery.

Wise Data Recovery.

Recuva.

Undelete 360.
Q: How can I recover deleted files from my computer for free?
ANS: Many software in the market can help you recover your lost data for free. The list mentioned above contains the free software; choose any one of the software to recover deleted files.
Q: How can I recover my files?
ANS: To recover lost files, you will need to use any third-party application that is safe and easy to use. Simply install the software, Scan the particular folder for deleted files, and finally restore.
Q: How do I recover lost files on my laptop?
ANS: To recover lost files on your laptop, use the third-party application mentioned above. All the applications in this article are safe, free from any kind of malware. Simply install the software < scan for lost files < restore.
Q: Is it possible to recover my files for free?
ANS: Yes, it is possible to recover your lost files, although it is not 100% guaranteed. You can use any third-party application for Windows and Mac alike.
Also Read