Do you wish to delete your personal information and are unsure how to do so? Well, you should certainly utilize file shredding software to totally destroy your files, making data recovery nearly hard. These programs use a variety of algorithms to essentially overwrite data several times to make it unrecoverable.
To save you time, we've tested and compiled a list of the best free file shredder software for Windows 10,8 and 7 PC to assist you in safely delete your data.
Best File Shredder Software for Windows 10, 8 & 7
1. Easy File Shredder
Easy File Shredder is one of the greatest programs for erasing files completely in Windows. You can shred your files using one of more than ten different data deletion methods, each with varying levels of protection, or you can develop your own custom algorithm. It may be used as a file shredder as well as a disc cleaner for wiping HDD or SSD. It leaves no trace of your data, so any undelete software will be unable to restore it.
Features:
Delete files safely.

Make it impossible to recover files.

Safeguard your entire hard drive.

Files on USB drives and SD cards should be shredded.

With a three-step operation, it's simple to use.
2. Kernel File Shredder
Another excellent tool for completely destroying papers is the Kernel file shredder. It uses a variety of algorithms to shred files quickly and efficiently. You may also remove temporary internet files, Windows temporary files, the Recycle Bin, and cookies in addition to shredding files. This software offers a 30-day free trial so that you can decide whether or not to upgrade to the pro version.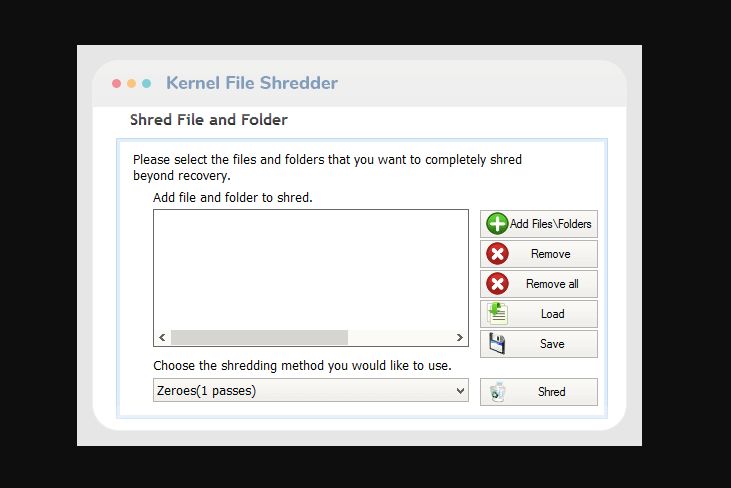 Features:
At a predetermined time, it shreds data automatically.

You can choose from 11 different shredding algorithms using this app.

This tool saves shredding history by automatically creating log files.

It provides exceptional customer service.

It's possible to make it password-protected.
3. iobit Unlocker
If you can't remove a file because it's already in use or because the system has locked it. You can use IObit Unlocker to gain access to the file quickly. You will be able to rename, remove, and copy files and folders and keep them safe. The software is quite light, with a simple drag-and-drop interface.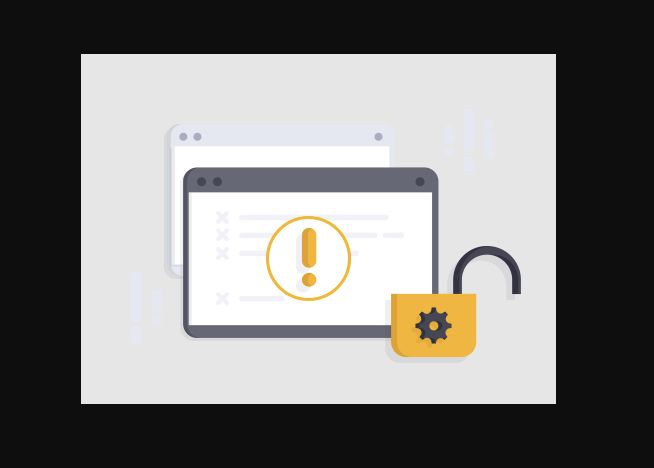 Features:
It ensures that files are kept safe and secure.

Multiple languages are supported.

Delete, change, run, and copy are operations you can perform.

It connects with the shell menu automatically.

It has a drag-and-drop interface that makes it simple to use.
4. BitRaser File Eraser
The great list of system optimization software from stellar corp never ceases to amaze us. With its extensive range of functions, BitRaser is one of the top file shredders by stellar. It may also secure you by erasing your internet garbage, cookies, and any other website traces, in addition to shredding your documents properly to avoid data leaks. You can also schedule the deletion of your files with BitRaser File Eraser. You can schedule the erasing to occur on a specific day, at a specific hour, or at specific intervals of time.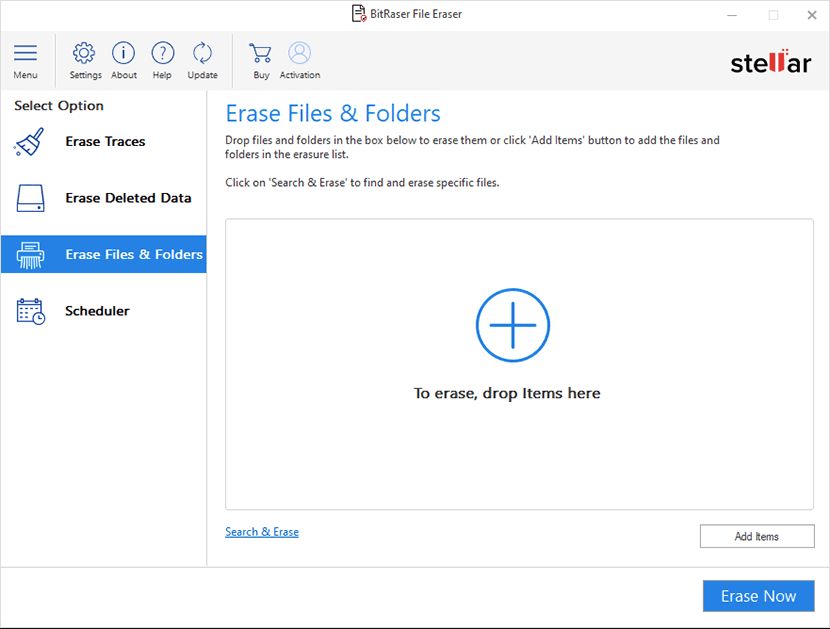 Features:
It has the ability to perform file wiping activities automatically.

It can delete cookies, bookmarks, temporary files, and a variety of other items.

Drag and drop functionality makes it simple to use.

Data is permanently erased and impossible to recover.

Erases employing international algorithm standards such as DOD-3 Pass, 7 Pass, NIST, and others.
5. CCleaner
CCleaner is, without a doubt, the best disc cleanup tool. The software is available in both a free and a paid edition. CCleaner's free edition can safely delete your data utilizing its four secure file deletion options, unlike other file shredders. This system optimization software can improve the speed of your computer by clearing up garbage and deleting any leftover applications.
Although the pro version has a lot more capabilities, the free version is more than enough for a home user.
Features
The registry can be scanned and cleaned.

By clearing garbage, you can free up a lot of disc space.

You can recover files from drives that are damaged or formatted recently.

There is an advanced method for searching for deleted files.

It is both user-friendly and portable.
6. Turbo Shredder
Another free and open-source program is Turbo file shredder. The software is easy to use and can shred multiple files at once. The best thing about this software is that it has a slider to adjust iteration to overwrite. For file shredding, a minimum of 1 pass and a maximum of 100 tokens or iterations can be set. Gutmann, Secure Random, Zero, One, and Random are among the algorithms used.
Features
Data can be overwritten up to 100 times.

Overwrite the names of files and directories.

Deletes file and directory timestamps.

Replace data with zeros, ones, or random numbers.

Several deletion algorithms are supported.
7. xShredder
This file shredder software employs a variety of methods to permanently erase data, including Filecutter, US Air Force 5020, Peter Gutmann, Russian GOST P507369, and others. To overwrite the erased data with some trash values, each of these approaches takes a different number of iterations or passes.
Features
Overwrite the free space with zeroes.

The user interface is straightforward and easy to use.

For military-grade shredding, there are five possible algorithms.

After rebooting, you can select to delete all empty directories and erase locked file(s).

It is open-source and free.
8. Wise Care 365
Wise Care 365 is primarily a PC cleaning and optimization program, but it also functions as a free data shredder. The software offers exceptional security. You can use a privacy eraser to delete all traces of any computer action, such as browsing history and accessed files, ensuring that anything you do on the computer remains private. Disk Eraser prohibits third parties from retrieving deleted data.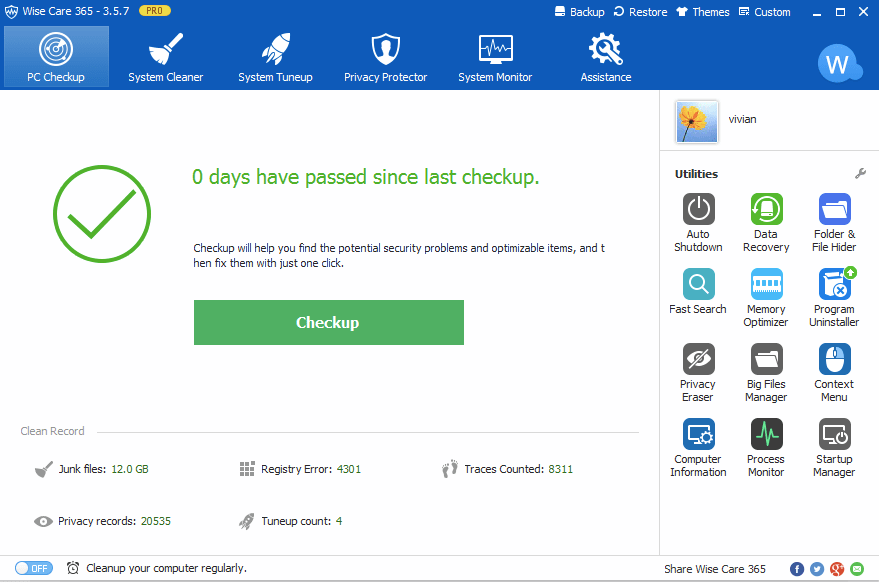 Features
It prohibits third parties from retrieving erased data.

It can clean the hard disc and registry.

This tool has the ability to disable starting apps to improve performance.

It can back up and restore the Windows registry with ease.

Scan the entire system for files with certain extensions that need to be deleted.
9. Secure Eraser
Secure Eraser is a useful tool with an amazing user interface. Various data sanitization methods, such as DoD 5220.22-M, Gutmann, and others, are included in this tool. In addition to being a paper shredder, this software has some other features such as Free Space Deletion, System Cleaning Drive Partition Deletion, and other similar chores. Secure Eraser provides a free edition with limited limitations; nevertheless, you must upgrade to the pro edition to have complete access.
Features
It supports top-class deletion algorithms, along with their description.

You may safely overwrite previously deleted items, discs, and partitions using this software.

It can locate and correct registry issues.

There are a lot of handy features.

Changing the data sanitization process is an option.
10. Hardwipe
HardWipe is yet another portable file shredder with an incredibly user-friendly interface. You can shred the recycling bin as well as other files and folders using this application. After the wiping procedure, it also generates log reports. It does, however, only shred one folder at a time and includes adverts. It is compatible with all Windows versions, including Windows XP and Windows 10.
Features
It allows you to shred numerous files as well as directories at the same time.

Hardwipe has a context menu integration that makes shredding a breeze.

It shreds existing files in the Recycle Bin, rendering them unrecoverable.

The program is portable and can be run from a USB drive.

Multiple algorithms assure total data erasure.
11. BitKiller
BitKiller has a very straightforward UI with no hidden menus. The left pane displays all of the actions. To begin shredding, simply choose the file or folder or drag and drop files. It employs a variety of data sanitization methods, including DoD 5220.22-M, Gutmann, Random Data, and Write Zero. It works with all Windows versions, including Windows 10.
Features
To shred files, use the drag and drop method.

You can use a detachable device to run a portable program.

It can repeatedly overwrite data.

When compared to another similar program, it is quick.

The UI is simple and user-friendly.
12. Eraser
Eraser is a simple and free open-source shredder with a very user-friendly interface. With this software, you can permanently delete files, folders, recycle bin data, unused disc space, and drive/partition data. All of the erased data is unrecoverable since it overwrites the original data with garbage data numerous times, rendering it unrecoverable. This tool is simple to use, even if you're new to file shredding.
Features
You can schedule the shredding of your files.

You can shred files by dragging and dropping them.

Many data sanitization methods are supported.

Allows you to create a backup of your scheduled tasks.

It's simple to use.
FAQs On Free File Shredder Software for Windows PC
What is the best file shredder software?
Ans: Following are some of the best file shredding software.
Easy File Shredder

Kernel File Shredder

BitRaser File Eraser

CCleaner

xShredder
Does Windows 10 have a file shredder?
Ans: Since the release of Windows XP, Windows has had its own built-in secure deletion tool called Cipher. This is the ideal way for you if you don't want to download any third-party software.
Does file Shredder really work?
Ans: Yes, file shredders function by overwriting the file first before really deleting it. It employs a variety of methods to overwrite data in many passes, rendering it unrecoverable.
Is Easy file shredder free?
Ans: No, an easy file shredder is not completely free, although it provides a free version with limited features.