The first-person shooter game, Overwatch and its sequel Overwatch 2, needs no introduction and has gained huge popularity with players of different age groups.
Even though this multiplayer team-based game with the 31 playable character and competitive ranked play roles, can offer diversity, this can get monotonous, like other games.
If you are feeling burnt out after playing this continuously, you can play some of the below games like Overwatch to feel revitalized:
List of Games Similar to Overwatch
1. Paladins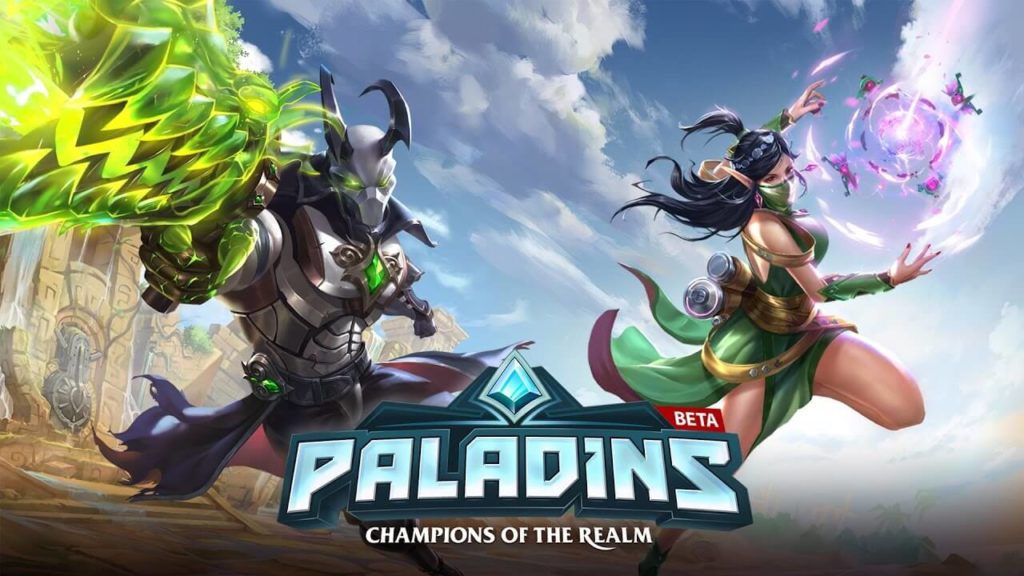 This free online Hero-shooter game offers a first-person shooter experience and has a similar gameplay and MOBA features similar to Overwatch. This can be played in your Xbox One, PC and PX4. However, in this game, more focus has been given in the customization of each character by utilizing card- feature. Paladin is preferred by gamers who like to kick up their heels and fight on larger maps, unlike Overwatch which keeps the maps short. It is one of the slow-paced games like Overwatch
2. Brink
This first-person shooter game, developed by Bethesda, focuses on the parkour- style movement. Up to 16 players can be accommodated in this game's online servers. The gamer can choose to play a co-op game or oppose others. This commonly popular for platforms like PC, Xbox 360 or PS3. The four character classes namely the Soldier, Medic, Engineer and Operative have unique skill sets. This allows customization of the load outs and the experience points collected by the users gives them the privilege to buy special abilities. If you enjoy multiplayer games like Overwatch this can be the best option for you.
3. Team Fortress 2
Amongst the best games like Overwatch, this has gained huge popularity in the world of games. Both games have the same gameplay styles and some of the popular characters play identically. For instance, The Sniper from Team Fortress 2 reminds us of Hanzo from Overwatch whereas, Scout from TF2 is identical to Tracer. The huge player base reminds of Overwatch. Each character in Team Fortress 2 has a unique playstyle like that of Overwatch and the gamers can pick anyone depending on his play style. This is popularly played with the team. 
4. Battleborn
Being a first shooter game and revolving around a team play strategy, this is one of the best games similar to Overwatch. In this game, each character is distinct from others with its unique features and traits which is apt for different playing styles. This offers  layered gameplay with additional MOBA elements. While Overwatch features only a multiplayer mode, Battleborn is more popular with gamers for its presence of both singleplayer and multiplayer modes. The various multiplayer modes available are: Capture, Meltdown, Incursion and Face-Off. The story is fascinating with its eight campaign missions. Similar to many other games like Overwatch this is supported on PC, PS4 and XBox One.
5. Block N Load
Characterized by its exemplary map design and a roster full of jazzy characters, this is one of the best games like Overwatch. Each character has unique traits and makes it more interesting for gamers.
6. Blacklight
Retribution: Being a free game like Overwatch, this first shooter and action-packed game,  are famous for its different modes like Deathmatch, Team Deathmatch, Capture the flag, Domination, King Of The Hill and King Confirmed. Developed by Hardsuit Labs, this has a combination of 1,000 different guns, tools and features; it is distinguished from the other FPS of its type.
7. Dirty Bomb
The gameplay makes it similar to Overwatch. The criminals are either from the Central Disaster Authority team or the Jackal team. The characters possessing unique powers and traits are commonly called as Mercs. The three modes namely Objectives, Execution and Stopwatch are popular with gamers. You need to gather credits for levellng up and unlocking new items. This game can be played only on Microsoft Windows.
8. Tribes Ascend
If games like Overwatch are your favourite then you ought to like this one. This game is similar to Overwatch in many ways. The available vehicles like jetpacks and tanks make it more convenient to use in wars. The futuristic world is exposed to gamers through this game. If you are a fan of sci-fi war mission then this is possibly the best game for you. The gameplay categorizes different weapon skills. This is a free PC game.
9. WarFrame
Experience the fun of playing this unique game by making your characters either defensive or offensive based on your strategies. It also helps you by collecting resources and crafting armours and guns. This has an interesting story with the best scriptwriting. The gamers gather resources and craft guns and armour for killing things. Amongst the many other games like Overwatch this is available on Xbox One, PS4 and PC. 
10. Apex Legends
This has an interesting roster comprising of outlaws, soldiers, misfits and misanthropes. You can form your squad and pick your legends. If you love to think fast and make strategic moves, this might be the best game for you. New legends, weapons and many more can be unlocked with every new season. You can have a match with 60-players. Amongst the many other games like Overwatch, this is available for free on Xbox One, PS4 and PC.
Explore the world of gaming entertainment through the diversified options mentioned above. Some of the best games like Overwatch, have been listed for your convenience.