Do you think you got scammed by the Google Critical Security Alert? This has become a notoriously frequent way to exploit Gmail users in recent times which has affected billions of people. Several people have talked about this possible phishing scam in various public forums lately. 
So, if you have ever been subjected to this kind of scam or malicious cyberattack, then read ahead to find out the ways to identify it in the first place and resolve it easily from this blog. Before this, we will take a quick look at what is Google Security Alert.
Google Critical Security Alert: What is it?
Google Security Alert feature is a default feature facilitated by Google to keep track of suspicious activities and notify users if an unauthorized person is trying to access someone's Google account. Thus, Google automatically sends an email to confirm whether it is you or someone else in reality. This happens because Google tracks unique IP addresses.
However, scammers have exploited this genuine feature of Google to launch and run phishing attacks. 
How to identify if a Google Critical Security Alert Email looks genuine?
If you ever receive a Google security alert, then you can follow the below ways to identify if it is genuine or not.
Check if the mail looks genuine
When you receive such an email, then first and foremost you must see if the email trigger happened due to your own login activity. Sometimes, this can happen if you have an active VPN or you are trying to login from a new device. If such is the case, then you need not worry about the security alert mail sent by Google. This is because it does seem to arise from a legitimate activity because Google is reading a new IP address.
Check the quality of mail
You must read the email, the subject line, the tone, and overall language in which the email is written to verify if it is sent professionally from Google or is sent by scammers. This is because hackers and phishing emails are often poorly written with evident grammatical and spelling errors.
Check the sender's address
Carefully observe the sender's address to spot any abnormality in it. This would help to verify if the email has in fact been sent by Google or not and can be dealt with accordingly.
Don't click links or download buttons
If you have a suspicion that an email is sent by scammers, then it is always prudent to not download any attachments, or click any website or download links as these might contain malicious programs to infect and corrupt your system.
Visit the Google Account Security Checkup page
Ultimately, if the above tips and tricks didn't seem to work then you can visit the Google Account Security Checkup page which has all details regarding how many devices have access to your Google account, how many devices are currently signed in, is there any third-party access, are any security events reported lately, etc.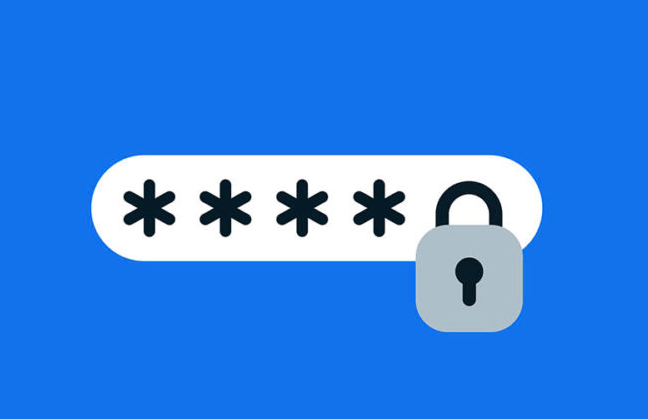 In the worst case, if you are certain that there is some suspicious activity going on with your Google account, you can change the account password immediately to block unauthorized access to your Google account.
How do hackers exploit the Google security feature?
One way in which hackers can exploit users is by sending email notifications to users for new attempted sign-in that might be made to look like genuine Google alerts. Also, they might mask their phishing activity by posing as though Google genuinely blocked the attempt and recommend users to review their activity status. However, when users click the activity review button or link, then it might contain malicious codes that can harm your PC. 
Another way to scam users is to send a phishing email asking users to reset the password of their Google account via a password reset link immediately. As soon as users click this link, it will redirect to a fake website resembling the Google login page where hackers will gather your password and other personal data and also install malware, spyware, adware, ransomware, or Trojans in your PC.
Besides this, they can also take screenshots of your device, install keyloggers, delete or steal sensitive files and information, and ultimately hack your system in an unauthorized way.
How to Safeguard yourself From Google Critical Security Alert Scam
If you are convinced that you have somehow accidentally become a victim of a phishing attack disguised as a Google Security Alert email, then you can follow the below tips to safeguard yourself.
1. Delete the fake Google alert email immediately
Once you are certain that the security email was a phishing email, then the best thing to do is to get rid of it as quickly as possible.
2. Change your Google account passwords
A recommended advice from experts is to change all old account passwords if you have accidentally clicked any link or downloaded any attachment. You should also use all strong passwords and use different passwords for different online and email accounts.
3. Use an antivirus program
You can scan your system with advanced antivirus software to get rid of any downloaded malware that might have gained access to your PC.
4. Run ID Theft Protection Service by Microsoft
You can also take the help of the ID Theft Protection Service by Microsoft to see if you are a victim of ID theft. If your ID theft is detected, then it will allow you to either delete it permanently from the web or lock it up in a secure vault.
Conclusion
Fake Google Critical Security Alert is a new way of scamming Gmail users by exploiting Google's trusted security feature that was designed to alert users about unauthorized access to someone's Gmail account. So, now you know how to identify and tackle these troubles should you come across them, unfortunately.
FAQs
Does Google send critical security alerts?
Yes, Google alerts is a useful and genuine feature implemented by Google for all Gmail users to check for suspicious activities and notify users about unauthorized access into their Gmail account.
How do I fix Google critical security alert?
You can follow the aforementioned methods in the blog to learn how you can fix Google critical security alert scam.
Is Google password alert real?
Yes, it is a genuine security feature by Google; however, cybercriminals have exploited this feature to extract people's passwords by sending fake alerts.
How do you know if an email is really from Google?

There is a way to identify if a security email is an authentic one or not that has been mentioned in the above article.