How a Graphics Card is functioning, the information about the utilization of a GPU's performance is not a particularly simple task. For that, a technique has been developed which is so-called Benchmarking. With the help of this technology, anyone can understand how is your graphics card performance is so you must have GPU that necessitates an update or upgrade for a seamless gaming which users can enjoy.
The most excellent Benchmark software manages a Graphics Card to its goals whether it can play render high-end software and games. The best GPU Benchmarks tools help to test the amount of pressure that can be handled by your GPU.
Now, you must be aware about Benchmark, choosing the best GPU Benchmark Software is simple and easy to use. So in this article, we'll help you out with top rated GPU Benchmark Software FOR Windows 10.
Speccy
SiSoftware Sandra Lite
Heaven UNIGINE
GFX Bench
3D Mark Basic Edition
UserBenchmark
Cinebench
MSI Afterburner
MSI Kombuster
CPUID powerMAX
So now, we will discuss the best GPU Benchmark Software.
Best Free GPU Benchmark Tools For Windows 10
1. Speccy
Speccy is developed by Piriform. This is the best GPU Benchmark Software for the Windows operating system. This software under Microsoft Windows 10, Windows 8, Windows 7, and also in some older versions of Windows.
This software provides information upon analysis of the system by doing thorough evaluations about CPU, GPU, motherboard, ram, etc…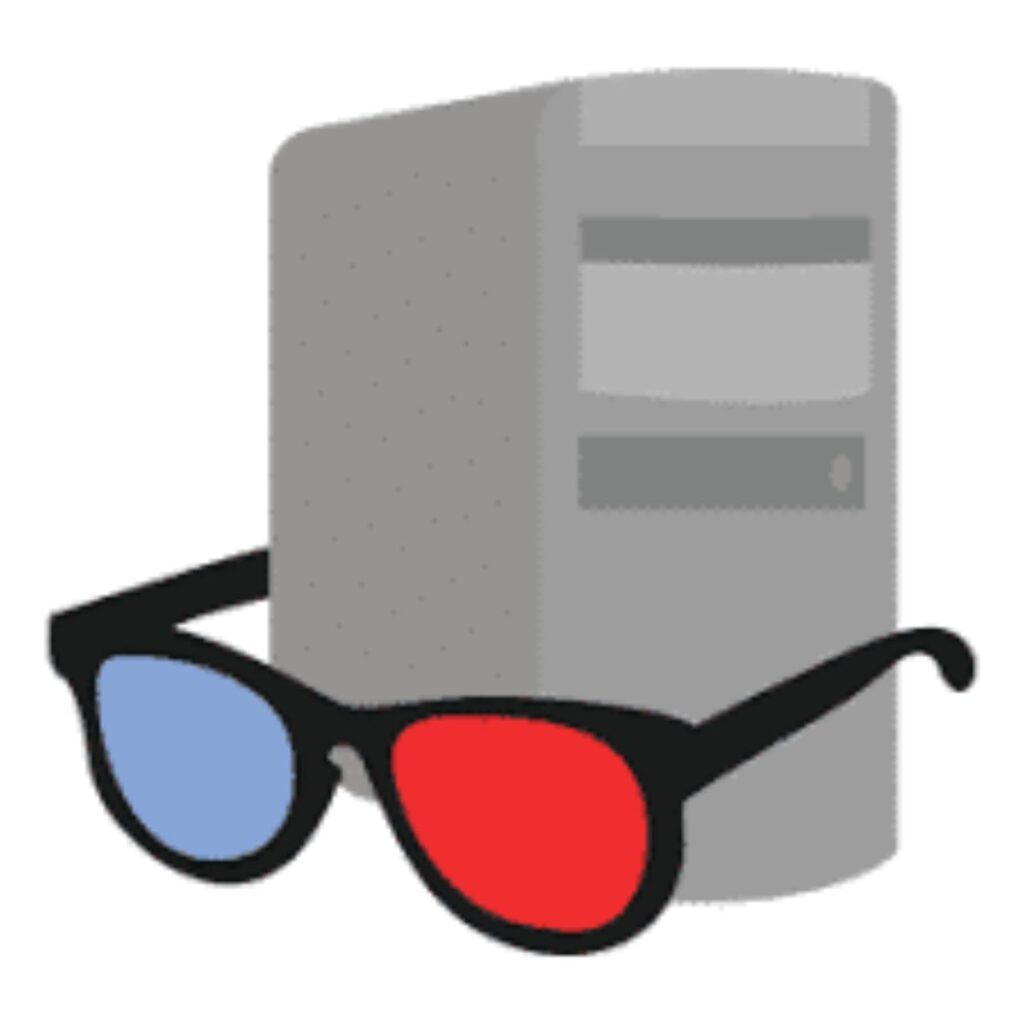 This software is available for free and also in paid version too. In the purchasable version, people get automatic updates and premium support from the help center. These versions are available in both x64 and x86 versions of Windows.
Speccy is the best GPU Benchmark Software. It offers a detailed analysis of the system including hard drives. This software helps a user to better understand the system and electronic equipment by analyzing the actual temperature of the hardware.
After you install this software, Navigate to the software, and open the framework for the evaluation of UI, audio, CPU, GPU, and other system peripherals.
This software is available completely free of cost and also in the paid version.
2. SiSoftware Sandra Lite
If we talk about the best GPU Benchmark Software, then, it comes to know that SiSoftware Sandra Lite is excellent. It is a good utility for information and diagnosis. It provides complete information on the software and hardware present in your system.
This software shows you more than other software what's going on in the system. It can do the comparison in both the low level and high level about the CPU, GPU, printers, and other windows peripherals.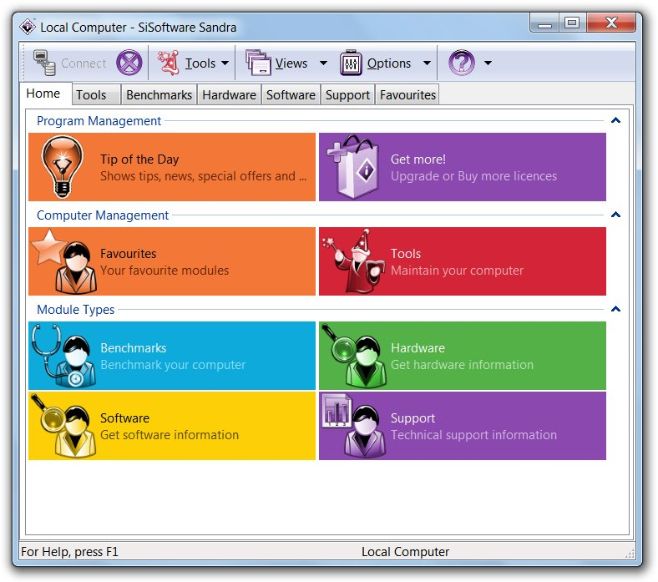 You can switch between single and multi-threading.
These are the types/versions of Sandra available.
Sandra Lite
Sandra Advanced
Sandra Professional
Sandra Engineer
Sandra Enterprise
Sandra Legacy
Also, this software has many modules present such as
System Summary
Motherboard/Chipset/System Monitors info
CPU/ BIOS info
Video information
OpenGL information
DirectX and many more modules are present which are available for the user.
3. UNIGINE
This is also the best GPU Benchmark Software available in the market. Also the best among the gamers and users who overclock their systems. This software increases the stability of the GPU and powers it to its highest possible limits. It also makes you sure about how effective the GPU cooler is.
Apart from this, this software provides features that contain different multiplatform support and clock monitoring,
Features
It makes you knowledgeable about the effectiveness of the GPU and GPU cooler.
You have multiplatform support.
Monitors the GPU temperature and keeps the clock under control
In the next place, we have
4. GFX Bench
GFX Bench is another best GPU Benchmark Software with which you can compare the performance of your graphics card with other users.
This process is so manageable that all you necessitate to do to run the benchmark check is to download this software and select the relevant API. After that, begin the testing method and arrange the software tools to visualize the results of the test. Based on these scores, you can match them with different same graphics cards.
Features
A user can compare his graphics card's appearance with other comparable graphics cards handily.
You get the provision for constant low-level APIs like Metal, Vulkan, and DirectX12.
You can manage the device's battery appearance and visual fidelity in a single space.
5. UserBenchmark
This is the best GPU Benchmark Software FOR Windows 10. It evaluates the GPU's 3-dimensional speed and also it helps you to differentiate the final results with the other graphics cards seamlessly.
The great thing about this best GPU Benchmark software is that you don't have to waste a single penny to buy this software as this is completely free to use and the best GPU Benchmark Software FOR Windows 10. Here are some of the amazing advantages of this GPU Benchmark Software.
Key Features
This tool does not display any ads. Usually, ads are very annoying and this software does not have any ads
This software presents a user-friendly interface.
This software mainly focuses on real-time performance and also you can easily compare it with other graphics cards too.
Cinebench is yet another best GPU Benchmark Software.
6. 3DMark Basic Edition
This software is developed by Future Mark and is very popular and among the best GPU Benchmark Software for manufactured benchmarking. It gives you to get into the system plus know your graphics card is operating in contrast with other graphics cards.
The primary edition of this software is easy plus free to practice, if you require a detailed analysis of the graphics card's appearance, then you must use some money to get the exceptionally high-level version. Below are its features.
Features of 3DMark Basic Edition
This software automatically analyses and examines your device to symbolize what type of benchmark you must run in the system.
You can see a detailed analysis chart of GPU temperature, the FPS as well as the clock speed (Frame Rates).
This benchmarking software is a very well-designed user-friendly graphics card benchmark software. It is easy to use for anyone. UserBenchmark takes the next place among the best GPU Benchmark Software.
7. MSI Afterburner
MSI Afterburner comes next to this above-mentioned software in GPU Benchmark.
This best GPU Benchmark software is distinct from the other benchmark software because, in order to delivering the conventional information about the GPU, you can overclock the GPU as well as you can produce a customized profile. Apart from this, you can designate the gameplay, take a screenshot too.
Features
Your system's processor can be overclocked with the help of this GPU Benchmark Software.
You have an option to make a recording of whatever the gameplay you want and also you can create a custom fan.
This software is very simple to use.
8. MSI Kombustor
The next in our list of best GPU Benchmark Software is MSI Kombustor. It is yet another power-packed software. It drives your GPU to its highest possible potential to know if it can survive extreme gaming circumstances. It has an option of a single benchmark test as well as a long GPU burn-in test.
Features
Presents a GPU illumination manager.
Supports a great range of APIs.
This best GPU Benchmark Software does not consume much PC resources.
9. Cinebench
This Energetic and precise, and OpenGL software for the benchmark is also among one of the top GPU benchmark software in the list
It conducts and runs numerous tests on the Graphics Card and it helps you to differentiate the results of your GPU from other users who have the same graphics card configuration. You can try this software to know the graphics card's performance stands. Let's highlight some of the features
Features 
This benchmark software uses larger and much-sophisticated test than other best GPU Benchmark Software.
This software performs 3 tests to analyze the presentation of the GPU.
10. CPUID powerMAX
This software is among the best GPU Benchmark Software. It helps to test the effectiveness of GPU cooling and you require to operate the GPU burn-in test, this is one of the best GPU Benchmark Software tool that you must have in your system
This performs tests under maximum possible pressure situations and this checks power supply performance.
Features 
Operates a three Dimensional scene-based analysis that necessitates GPU.
It proffers an amazing interface.
You can examine the GPU as well as the CPU simultaneously.
Conclusion – Best GPU Benchmark software
So, finally, these are some of the trending and best GPU Benchmark software which you can use and analyze the system and compare your video card with other similar cards to know whether it's time to upgrade or not.
Also Read