There is no doubt that Grammarly is one of the leading and most effective tools available on the internet in two forms: Free and Paid. But if you find any problem with it, various Grammarly Alternative is available on the internet that can help you in numerous ways and also with multiple features in it. If you are a blogger or writer, the most important thing we need is appropriate grammar with zero mistakes, and Grammarly is one of the tools that can automatically correct your mistakes such as vocabulary, punctuation, verb and many more things. It also makes your sentences more attractive and easy to read.
Best Grammarly Alternative In 2020
1. ProWritingAid
ProWritingAid is the first and the best grammarly alternative available on the internet that can provide you with all essential service in which it can correct your grammatical mistakes as well as provide you synonym to make it unique and more readable and also make it more clear and attractive with its unique style editor as well as it provides free and paid grammarly alternative functions with no limit.
Features of ProWritingAid
It's a Word Explorer

that can discover correct words.

Good for a change in punctuation checking, grammar and Contextual spelling.

Provide you the best Contextual Thesaurus synonyms Report to strong and highlight each word that can be replaced for a synonym.

ProWritingAid is best for Save time with more reliable integration with Open Office, Google Docs, MS Word, Scrivener and Google Chrome.
2. WhiteSmoke
The next cheap Grammarly Alternative we have is WhiteSmoke, which has good reputation as best grammarly alternative that have all the things which required in writing an article such as grammatical mistake help, punctuation and style checks. WhiteSmoke has NLP that known as Natural Language Processing Technology that goes beyond to change grammatical errors as well as typographical mistakes by enhancing its tone, clarity and style of WhiteSmoke users. Functions of WhiteSmoke is available in various plans at an affordable price in different categories like: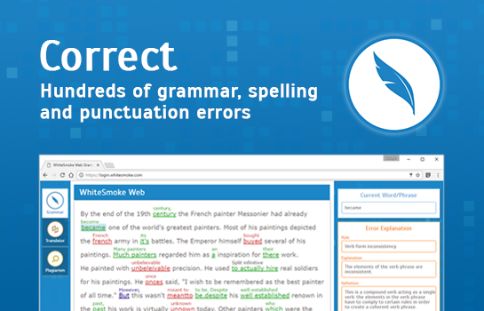 They have 3 plans Web, Premium and Business; each plan has a different price including all the service.
Features of WhiteSmoke
WhiteSmoke is a grammatical correction tool that has all the significant things which you generally need in any app such as:
Excellent Spell Checker

Good Translator in all language

Outstanding Grammar Checker

Fabulous Style Checker

Punctuation Checker
3. Ginger
Ginger is another best free grammarly alternative tool for all writing students or bloggers. It aids you in finding correct words for your article in better English, with appropriate text. Ginger is a leading as well as a more efficient tool that is extremely good for removing all the grammatical errors, misused words, spelling mistake and unmatched accuracy. In Ginger tool, you can use Streamline Mobile communication including its keyboard, which will provide you clear and effective sentence while writing. Ginger is available in free with limited service if you need all the services then there it has 3 different plans at low cost.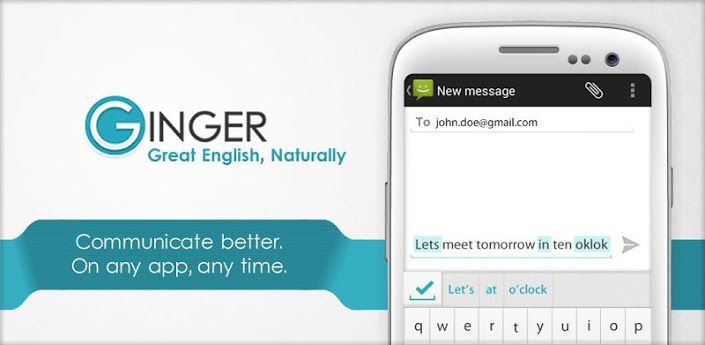 Features of Ginger
It gives full confidence in grammatical checker.

You can explore several measures to phrase your text with unique sentence rephraser.

You can enhance your english with Personal Trainer.

In this, you can communicate in 50 distinct languages with its amazing language translation.
4. PaperRater
PaperRater is the most influential Grammarly Alternative with automated proofreading tool that appropriates for Artificial Intelligence connected with Computational Linguistics, Machine Learning, Natural Language Processing, Information Retrieval, and Data Mining to aid students or bloggers to write better and organic. It is utilized by various people as well as school and universities students in 100 different countries that are helping them in enhancing their English by checking grammatical errors. The best part of PaperRater is it's absolutely free.
Features of PaperRater
PaperRater is also a good Plagiarism Detector.

It corrects grammar as well as act as a Spelling Checker at the same time.

It has Feedback and Writing Instruction service in their tools.

It provides Automated Scoring.

Good Vocabulary Builder.
5. Slick Write
Slick Write is absolutely free of cost Grammarly Alternative tool and it is a strong app with a wide range of features to correct your writing skills and change present it in a better way with grammatical errors and mistakes checker. It has a Vocabulary various Modification screen that aids you to recognize the passages in your document that have the most limited variety. It can help you in all ways whether you are an SEO professional, student bloggers or something else it provide you best thing that can take your writing on high ranking.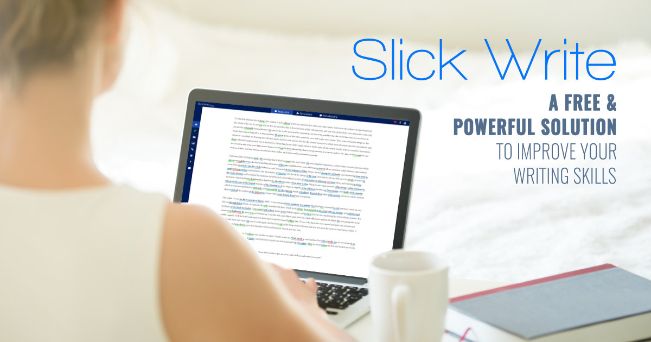 Features of Slick Write
Slick Write has Lightning instant and faster Grammar Checker.

It has Customize feedback service that matches your style of writing.

Slick Write also gives efficient Privacy policy that not redistribute your documents.

It provides all the information of Underlined word or phrase.
6. 1Checker
1Checker is an excellent Grammarly Alternative booster for writing as well as to create new and ideal solution for text analysing, authorised by Natural Language Processing and Artificial Intelligence technologies. By Greedy Intelligence Co. Ltd. it was created plus developed. It will serve you with all the incorrect spelling check, dictionary, grammar check, vocabulary enrichment, style review, translation and many more.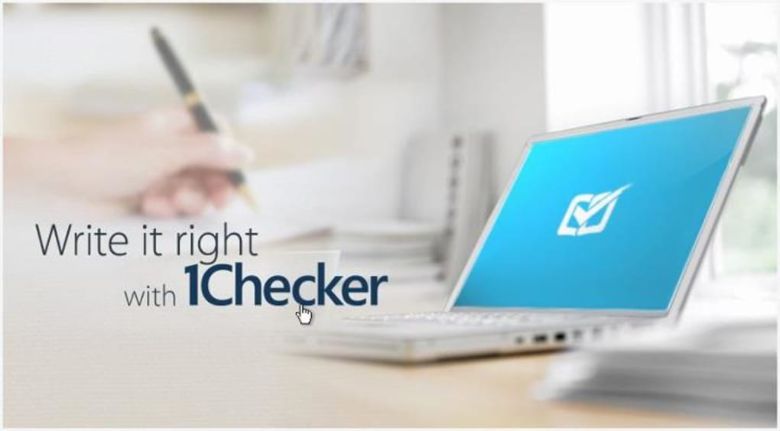 Features of 1Checker
1Checker has Cutting-edge Artificial Intelligence technology that is very effective and important.

It gives excellent service for free with any cost.

Agile development approach – Modernize their 1Checker tools constantly
7. OnlineCorrection
OnlineCorrection is an essential Grammarly Alternative tool designed to detect all the grammatical mistakes and spelling errors. It also provides numerous essential services that can help you in a different way such as unique words selection, vocabulary checking, synonyms, more stylish writing pattern and many more. 
Features of OnlineCorrection
It has various language translators and writing language section in which you can translate any language in your desire language or you can just write on your selected language. 

It has Russian, Portuguese, German, Spanish, Polish, Italian, Russian, French and many more language correction abilities.
8. Hemingway
It is an online sites like Grammarly editor that gives your writing part strong and clear. Hemingway is known to be a programs like Grammarly for word that helps you in many ways in writing because usually, you wanted to have and grammar checker toot but Hemingway like other tools that help you in creating your writing more attractive and effective with passive voice, adverbs and complicated words. By using Hemingway you can connect with new and stylish words that will give news ideas to write. By using new words you can convey your thoughts or view differently and correctly to viewers.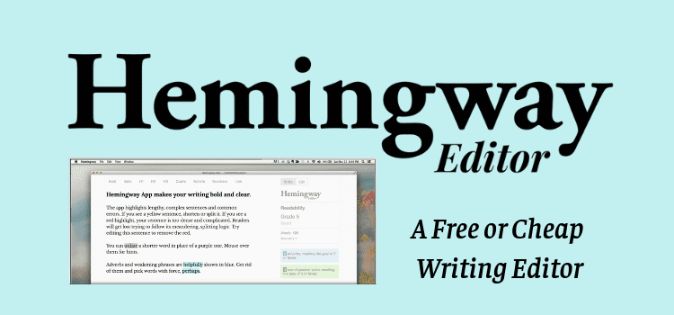 Features of Hemingway
It increases grade level of Readability.

Gives an effective writing pattern with Adverbs.

Aids removing words that can be more simplistic.

Increase your strong bold writing confidence by eliminating passive voice.

Its offers write as well as edit modes.
9. Reverso
Reverso is a very popular software like Grammarly tool worldwide with artificial intelligence automatic language solutions. It has online translator authorised by Artificial Intelligence technology that is the best instant translation stage for most traditional as well as well-known languages such as Portuguese, Italian, Chinese, French, English, German, Japanese, Russian, and Spanish and so on…
Reverso will assist you to enhance conversation and collaboration between global teams, the customers and suppliers across the world.
Features of Reverso
Natural-sounding, reliable language translations

Excellent spell-checker

Mixed dictionaries

Add to Chrome

Conjugate verbs
10. Grammar Lookup
Grammar Lookup is one of the most famous and to be the number one the free online Grammarly Alternative grammar checker. It utilizes artificial intelligence to correct grammar as well as punctuation errors, erase spelling errors and display numerous style patterns to make your writing best and take it on the top level.
It was formed in 2017 to present a helpful and handy tool to all blogger or students writers to correct their documents for grammar errors and make it more reliable and good instantly.
Features of Grammar Lookup
A complete accurate fix for all mistakes

Aid for a More reliable Academic Performance

Simplicity and attractiveness is the Key
So, these are the best Grammarly Alternative tools that can be very beneficial to you all in writing. These all can help you differently but the main thing is to provide best and most effective writing confidence with zero grammatical mistakes.
FAQs
Q1. Is there a free alternative to Grammarly?
Yes, Grammarlookup is the most suitable and completely free Grammarly alternative. It is very simple in utilizing to all users. It provides accurate grammatical and spelling mistake errors.
Q2. Is there a cheaper version of Grammarly?
ProWritingAid is 100% effective, reliable and cheapest version Grammarly tool available on the internet.
Q3. Is there something better than Grammarly?
Many tools are available like ProWritingAid, WhiteSmoke etc… that can help you in the same way on Grammarly but Grammarly is in one of the tool which can give you 100% efficiency as per your expectations . 
Q4. Why is Grammarly so expensive?
Grammarly is the one tool that can provide excellent correction of spelling, grammar errors and other grammatical problems. It is free with limited service but for best efficient results you have to purchase the premium package.
Q5. Is Grammarly dangerous?
No, Grammarly is completely safe for all users with full documents privacy, Grammarly is a perfectly verified tool by Google Chrome and it doesn't spread any problem in writing or uploading to your computer system.
Q6. Why is Grammarly not free?
For basic writing, Grammarly is completely free with a limit function like grammatical errors, spelling mistake and many more but for advance functions, you have to purchase a premium package.
Q7. Does Grammarly steal your work?
It's a grammar correction checking tool which has much browser extension. It discovered that anyone can steal your work from your account if your account has a strong password then it's completely safe.
Conclusion
By reading all the information regarding programs like Grammarly now you can choose the best grammarly alternative for windows and mac for you.