The concept of 3D printing has been one of the coolest aspects of machinery. Hero Forge is among the best software to create a 3D model or different kinds of designing miniatures. It offers robust capabilities to build facial expressions, hairstyles, battle weapons, and whatnot. But if you are not satisfied with the overall working of the tool or general performance, you might feel the need to hunt for the Best Hero Forge Alternative Programs to use.
Check out the list of substitutes that you can use in place of Hero Forge: 
9 Best Programs Like Hero Forge To Use In 2023
All the below-mentioned software is capable of meeting your needs and preferences when it comes to printing various characters that were previously just part of your imagination. 
1. Anvl.co
In case Hero Forge doesn't fulfill your requirements, then choosing Anvl.co is probably a great idea. It comes with a simple and straightforward user interface so that you can easily build 3D miniatures. The program offers a wide array of beasts for your character to mount. You can play with elements like hair, face, eyebrows, ears, facial hair, and more.
2. Eldritch Foundry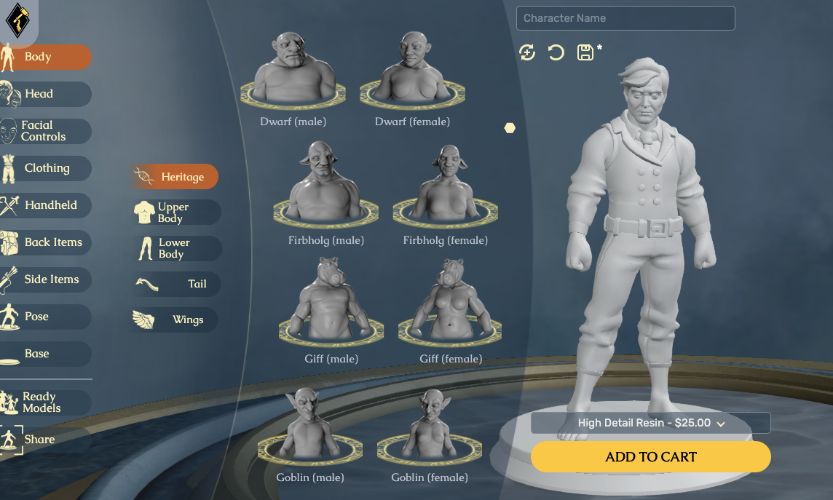 It's a top-notch alternative for the Hero Forge app that comes equipped with some of the best characters and allows you to create their models in a few clicks. The pre-designed characters have various apparel, poses, hairstyles, and other elements that you can customize. The newly created characters can be easily shared via Facebook, Twitter, and other social networking sites. 
3. Creature Caster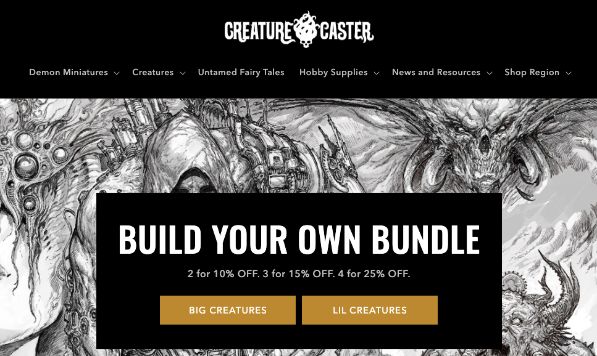 Creature Caster is one of the best Hero Forge Alternatives, that produce hand-poured and high-quality miniatures in a couple of clicks. The program is mostly used for building high-quality resin figurines and statuettes. You can also explore the incredible range of 3D models & characters designed by award-winning miniature painters. 
4. Hero Mini Maker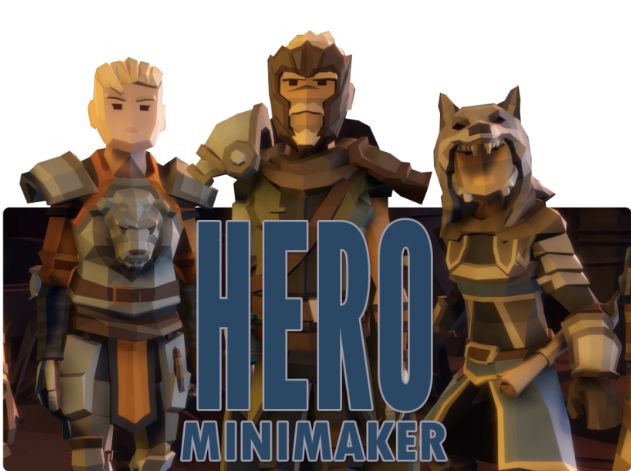 Hero Mini Maker is one of the best Hero Forge alternatives that you can consider using in 2023. It features a lot of bells and Wessels that lets users create the best characteristics in no time. Hero Mini Maker offers a wide range of elements library, consisting of body parts, clothes, ornaments and more. You can also choose from 800+ styles to build both male and female characters. 
5. Thingiverse 
If you're curious about building cool 3D models, then Thingiverse should not be missed. It is known for offering one of the most popular online collections of 3D printing files that you can customize and use for building miniatures from scratch. It maintains a highly active online community of users, where world-class designers share their work & amateurs scout for new files to use and print. 
6. Desktop Hero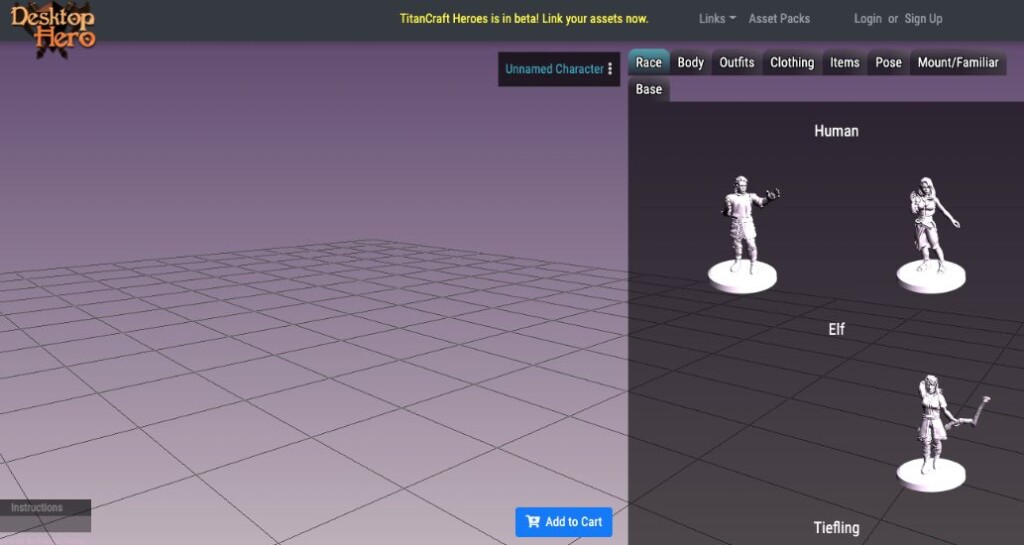 Desktop Hero is another fantastic Hero Forge alternative that you can use in 2023. It allows you to design 3D miniatures using an impressive set of tools. Unlike other options mentioned here, it lets you define minute body parts as well with large Asset packs. The best part is after purchasing an asset pack, you can enjoy the new additions free of cost. 
7. Cults 
Cults is one of the best Hero Forge alternatives that connects designers and enthusiasts who want to use readymade 3D print objects. It offers a huge library of 3D printable materials for different categories, which are available free of cost, open-source or paid. It supports formats like STL, OBJ, 3MF, CAD, STEP, SCAD or DXF, DWG, and SVG. 
8. PCGen 
PCGen is a free Hero Forge Alternative to use in 2023. It's an open-source program that offers a flawless design experience than ever. The software is mostly used for building characters for role-playing games like Dungeons and Dragons, Starfinder, Pathfinder, and so on. The best part is, PCGen is a lightweight software and you don't need high-speed Internet or a high-end processor to complete the task. 
9. MyMiniFactory 
Last but not least, MyMiniFactory had to make it to our list of alternatives to Hero Forge (2023). It is one of the leading curated platforms for 3D printable objects. It provides a wide array of utilities allowing users to craft attractive miniature and 3D designs without hassles. What gives MyMiniFactory an extra edge over other counterparts, is the quality of the result.
Frequently Asked Questions: 
Q1. Is there a free version of Hero Forge?
Yes! Hero Forge is a free-to-use online character design platform that allows users to build and share jaw-dropping miniatures and 3D models using a variety of tools and elements. 
Q2. Is Hero Forge or Eldritch Foundry better?
To be honest, if I had to pick between Hero Forge and Eldritch Foundry, I would choose the latter option. The reasons are the huge repository of assets it offers and the selection of tools that lets users customize and fine-tune the minute parts of a 3D model. 
Q3. What is better than Hero Forge?
There are a lot of alternatives to Hero Forge that you can use in 2023: 
Anvl.co 

Eldritch Foundry 

Creature Caster 

Hero Mini Maker 

Thingiverse 
Q4. Where can I get free 3D rendering?
Well, you can get your hands on a variety of free 3D rendering software that are available in the market. Some of the most prominent names include 
Modo 

Enscape

ZBrush 

KeyShot 

V-Ray 

D5 Render 
So, it's a wrap! 
This was our comprehensive list of the Best Hero Forge Alternatives for creating 3D models and miniatures. All of them are my personal favorite, but if I had to pick one among the range of options shared here, I will definitely go with Hero Mini Maker, it's an ideal platform that comes with a clean and convenient user interface. Their large repository of 800+ assets and style templates allows for building jaw-dropping miniatures and animation work. 
So, just for fun, what would be your choice for crafting gorgeous, high-resolution characters in 3D? Do mention your recommendations in the comments section below!
Also Read
7 Best Google Picasa Alternatives
Top 15 Driver Easy Alternatives
10 Best Free Clonezilla Alternatives
10 Carbon Copy Cloner Alternatives
10 Best Bluestacks Alternatives