The Mac operating system is getting more popular day by day. Due to more privacy and security, macOS has started dominating the market. If you are a mac user, then it is important to check the storage space on your mac from time to time to optimize its performance.
It is recommended to have 10% available space at least to ensure smooth functioning. Additionally, it is always a good practice to do good device management and get rid of unnecessary things so that you can organize your tasks better. Hence, it is essential to check your storage and do a regular cleaning so that you eventually don't get the "disk is full" alert.
However, the manufacturer of the Mac, Apple, does not make this information readily available for the users. So you may need to check this information on your own. So, how to find storage on Mac?
How to Check Storage On Mac
In the recent version of Mac OS the disk usage information can be obtained from the 'about' box. Check the below steps to check the hard drive space on Mac
Step 1: Open Apple menu and select 'About this Mac'
Step 2: To check how much disk space is available, click on the Storage tab on the toolbar
Another method to check storage space on other Operating System versions by the below methods:
Using CleanMyMac To Check Space on Mac
Download applications like CleanMyMacX for a quick view of what is occupying your Mac storage. This particular application can also be useful for deleting files, folders, apps, and other files
Other Storage: it is also essential to monitor the storage capacity of 'Other storage'. The 'Others' may include system temp files, macOS system folders, archives, disk images (.zip, .iso, etc), cache files, fonts plugin extensions, etc.
Check the documents, file folders, and other applications that are not in use.
To find the information on 'Other' storage follow the below steps:
Step 1: Open the folder and go to the menu bar
Step 2: Navigate to the directory 'Library' to get all support files in other categories. Right-click to get desired information regarding storage capacity.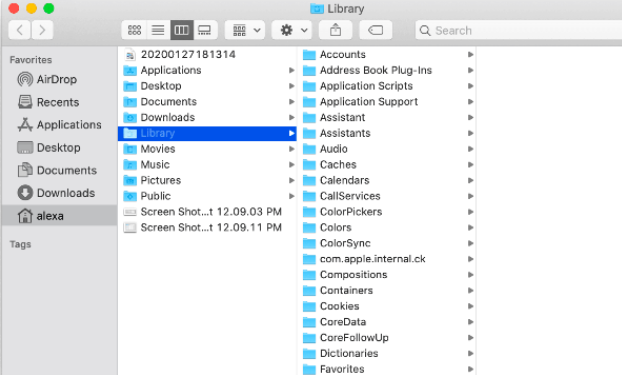 Because you have invested a lot of money in purchasing your Mac it is important to take care of it for maintaining its best performance. Follow the steps mentioned above to monitor the storage space. Additionally, delete unnecessary things to clear up space to maintain your Mac in top working condition.