The Macintosh, commonly termed as Mac, can be your most cherished possession as it has the best features available. However, it is imperative to check the storage space from time to time to optimize its performance. It is recommended to have 10% available space at least to ensure smooth functioning. Additionally, it is always a good practice to do a good device management and get rid of the unnecessary things so that you can organize your tasks better. Hence, it is essential to check your storage and do a regular cleaning so that you eventually don't get the "disk is full" alert.
However, the manufacturer of Mac, Apple, does not make this information readily available for the users. So you may need to check this information on your own. So, how to find storage on Mac?
How to Check Storage On Mac
About Box
In the recent version of Mac OS (Yosemite or later) the disk usage information can be obtained from the 'about' box. Check the below steps to check hard drive space on Mac
Step 1: Open Apple menu and select 'About this Mac'
Step 2: To check how much disk space is available, click on the Storage tab on the toolbar
On OS X Mountain Lion or Mavericks, click the 'More Info' button, then click 'storage' to get the storage details.
Check storage on other OS versions by the below methods:
Check from Finder
The preview of the storage device can be obtained through 'Finder'. Finder allows you to get a preview of the item without actually opening it. Follow the below steps to check the storage on MacBook Air and MacBook Pro and also for other Mac devices:
Step 1: Turn on finder status bar-open finder window. Click on the icon or go to File then click new finder window. You can also open the view menu and select 'show status bar'. This shows how many items are present in the current folder
Step 2: Locate the hard drive in the finder and select it. 
Step 3: Click file menu and select 'get info' or press Command I
This step shows capacity, available space, used space and other information.  
Also Read: Time Machine Stuck On Preparing Backup
From Disk Utility
The below steps tell you how to find storage on Mac
Step 1: Go to Mac desk's utility app. Disk utility can be found under utilities in applications. You can also click the magnifying glass in the upper right corner of your screen and type 'Disk Utility'. Press enter
Step 2: Select the hard drive name from the list available.
Also Read: The disk you inserted was not readable by this computer
New applications can be downloaded
Download applications like CleanMyMacX for a quick view of what is occupying your Mac storage. This particular application can also be useful for deleting files, folder apps and other files
Other Storage: it is also essential to monitor the storage capacity of 'Other storage'. The 'Others' may include system temp files, macOS system folders, archives, disk images (.zip, .iso etc), cache files, fonts plugin extensions etc. Check the documents, files folders and other applications that are not in use.
To find the information on 'Other' storage follow the below steps:
Step 1: Open the folder and go to the menu bar
Step 2: Navigate to directory 'Library' to get all support files in other categories. Right-click to get desired information regarding storage capacity.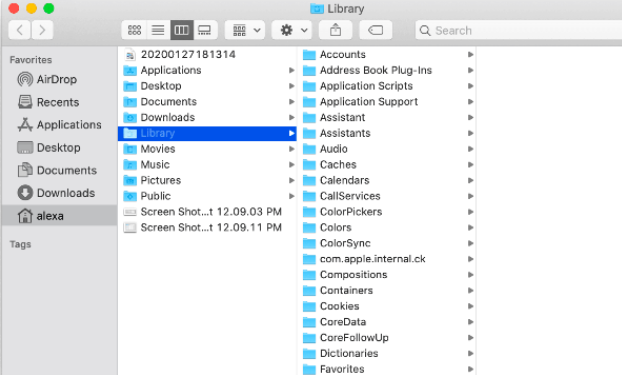 Because you have invested a lot of money in purchasing your Mac it is judicious to take care of it for maintaining its finest performance. Follow the steps mentioned above to monitor the storage space. Additionally, delete the unnecessary things to clear up space to maintain your Mac in top working condition.
Also Read: iTunes Error 0xE8000015 in iPhone 6/7/8/X or iPad (Solved)