Are you looking for the best IPTV app for Linux to stream your media without stress? Then this article is for you. We love streaming our favorite content without the stress of signing up or paying for the services. What differentiates every streamer is the IPTV (internet protocol television) we all have chosen to stream this media. This article has different streaming options if you want free IPTV for Linux.
However, it's important to realize that IPTV devices are made to function on particular operating systems, just like various types of software. These platforms run either on Windows, Linux, or macOS. Read below for the seven best IPTV Linux systems.
9 Best IPTV for Linux/Ubuntu
Users can stream their preferred content on Linux using different IPTV types without considering subscription costs.
1. VLC Media Player
VLC media is one of the popular media players and one of the IPTV apps for Linux. Many consider this media player a regular one. Still, it is a classic fixture for internet protocol TVs. The user enjoys smooth streaming, great audio clarity, and support for a wide range of audio and video formats.
Unlike other streaming services, many users laud IPTVs like this because they do not pause when there is a slow internet connection.
FEATURES
This media player allows users to build a single-entry playlist that points directly to Internet streaming services by supporting m3u (MP3) URLs.

You can also create multiple playlists to view a broad range of content.

It also supports playing most codecs without the need for additional codec files.
2. FreeTUX TV
VLC is nice, but if you want another media player as good as VLC, then FreeTUX TV is the one for you. It is a good Linux IPTV and an alternative you won't regret. It lets users broadcast WebTv, and Webcam channel stations.
However, it also accepts various media formats, such as FLV, MP4, M3U, etc. In addition, it has a recording feature. You can record your favorite programs. You need not worry about missing out on any program.
FEATURES
Users can view material in mini mode while performing other tasks.

To save people time, it provides multimedia critical shortcuts on the keypad.

New sets of channels can also be added from M3U playlists.
3. Ubuntu TV
No IPTV media platform is 100 percent perfect; this is why Ubuntu TV has tried to work on the shortcomings of other IPTVs to make Ubuntu TV better.
It comes highly recommended because of its user-friendly interface and suitability for people without technical backgrounds. The application's free IPTV functions allow users to stream media content without any issues. If you are a Windows user you can check the List of IPTV Players for Windows
FEATURES
It has a feature that records media content if one has no time to stream at the time it was airing.

Users can upload links through M3U tracks to watch content offline.

Users can search for programs they are interested in at all times. 
4. OTT Player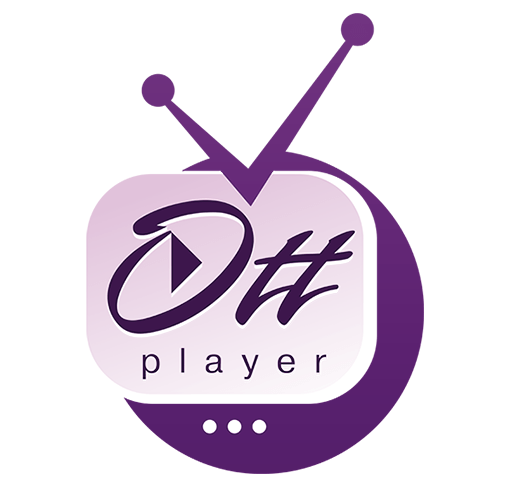 OTT Player has a user-friendly UI and lots of features. You can watch as many movies as you want to stream without straining your eyes, even in the dead of night, and it covers a wide range of media formats for audio and video material.
You don't have to worry about paying for those expensive streaming service contracts thanks to free IPTVs like this one. The IPTV app is available for Apple TV
FEATURES
You have power over everything through a single, user-friendly interface.

Users have access to M3u8 functionality.

The program is very easy to use. Prior to streaming, all that is needed to do is link the source files to the collection.

The software also supports many other protocols, such as TS, RTSP, and HLS.
5. IPTVnator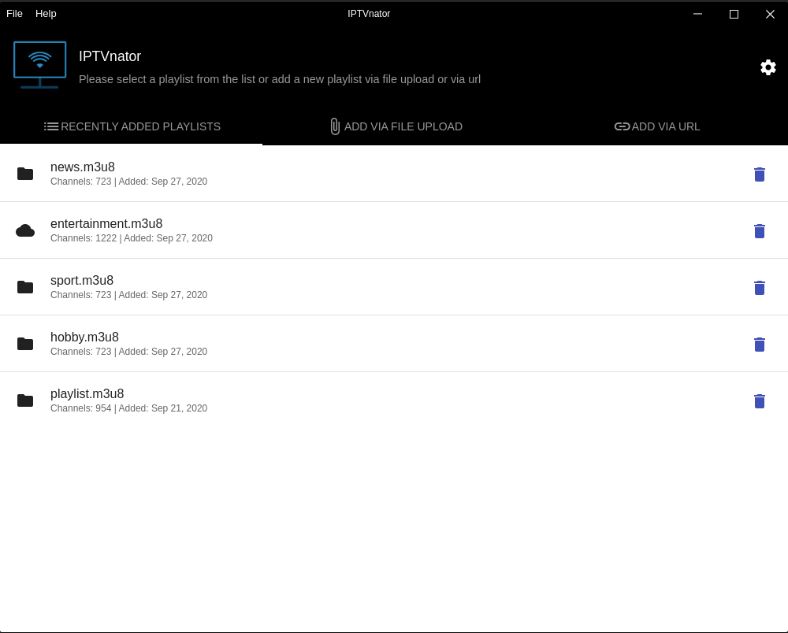 IPTVnator has a straightforward, minimalist interface that is simple to use. Despite frequent complaints that it is too slow, the Electron structure performs and features incredibly well. The Electron structure was utilized in developing the IPTVnator program, which has many exciting features like support for various video Protocols and file types. 
FEATURES
It has an HTML format video player that can be used with both video hls.js and .js.

It has a Television manual with extensive information to help viewers get through perplexity.

Employing URLs, you can upload remote playlists.
6. IPTV Smarters Pro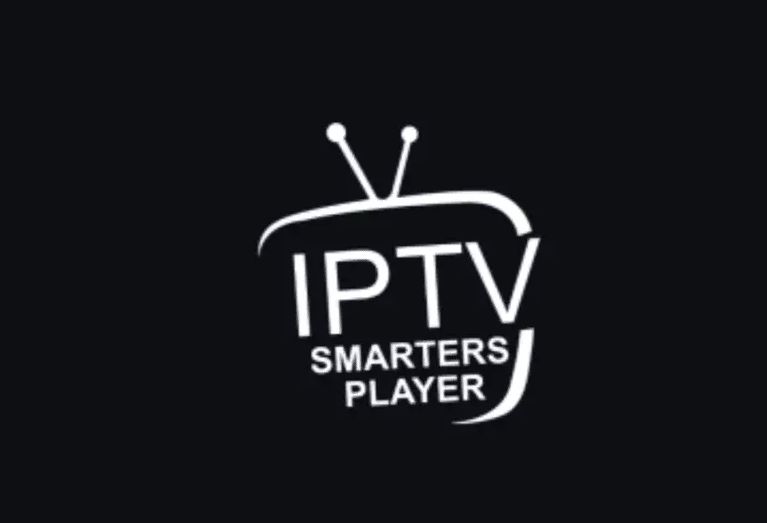 IPTV Smarters Pro is a superb IPTV that is paid for. It includes several exciting features that can work with various devices, including laptops, tablets, desktops, smart TVs, iOS and Android gadgets, etc. In order to avoid data loss, you can secure your account with a password.
If you are looking for a list of IPTV apps for Samsung TV then you can check this blog.
FEATURES
You can use it with VPN. With this, you can access geo-restricted content or view something with no one knowing.

It comprises Television program guides (EPGs) as well as an upgraded exterior source. 

You can look for certain media employing Master look features.

It allows you to add external players.
7. Miro
Miro is a wonderful choice when selecting the best IPTV app for Linux. The content can be downloaded so you can watch offline with good quality. Additionally, it supports various video formats, permitting users to use the app without converting their content.
FEATURES
One can exchange media, get music, and download apps.

Content can be transformed to the formats users prefer.

Thanks to its open-source nature, it can be used and customized for free.

It seamlessly integrates the existing audio playlist. 
8. OttPlayer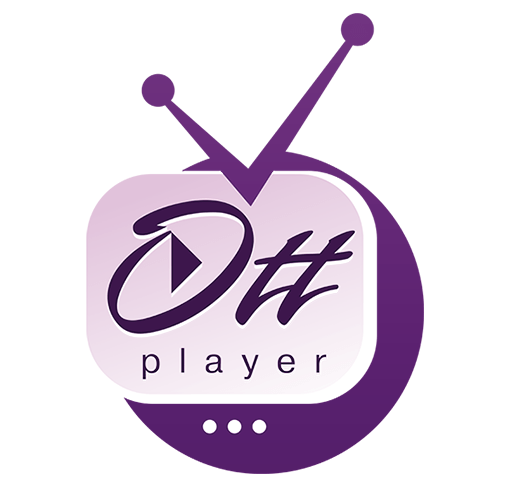 With OttPlayer, you gain access to an extensive selection of content from various sources. Thanks to its support for m3u playlists, you can effortlessly create a playlist that connects directly to Internet streaming services. Enjoy movies, TV shows, live sports, and more, all within OttPlayer's user-friendly interface. OttPlayer optimizes playback, even in challenging network conditions, providing uninterrupted entertainment on your Linux-based IPTV setup.
FEATURES
Create multiple playlists for easy organization and quick access to preferred channels and media.
Seamless streaming even in challenging network conditions, ensures uninterrupted entertainment.
Extensive format support eliminates the need for additional codec files.
Cross-platform compatibility allows for a consistent streaming experience across different devices.
9. IPTVX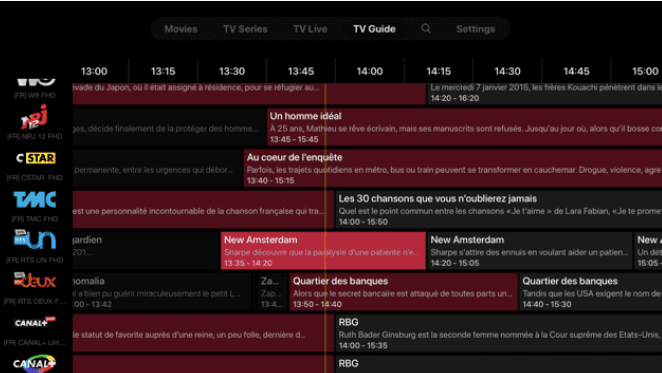 Another impressive player in the Linux IPTV landscape is IPTVX. This feature-rich application offers a seamless streaming experience with its intuitive interface and powerful functionality. With IPTVX, you can create personalized channel lists, organize your content, and enjoy advanced features like EPG (Electronic Program Guide) support and parental controls.
FEATURES
Support for multiple IPTV services, ensuring access to a diverse range of content.
Personalized channel lists and EPG support.
Parental controls for managing content access.
Stable performance and compatibility with Linux.
Conclusion
Listed above are the best 9 IPTV for Linux, of which we have also included free IPTV for Linux. Whether you want to stream your favorite movies, programs, or songs, the above apps will seamlessly give you the best experience you deserve. You can make recordings, download, stream, and do lots more. Also, do share your thoughts in the comment section.
Also Read