IPTV or Internet Protocol Television is an Internet Protocol-based service that helps to view TV programs easily. It helps to stream videos immediately and continuously. Thus, IPTV is becoming a popular choice among people nowadays. 
IPTV Smarters Pro is preferred by users for streaming TV or video-on-demand content for different devices. IPTV Smarters Pro is loved by users because it is free and also due to its ability to integrate subtitles and language preference settings. Its built-in IPTV player is compatible with Windows, iOS, Android, Amazon Firestick, Nvidia Shield, and other platforms. However, if you are looking for IPTV Smarters Pro alternatives, then here is the ultimate guide for you.
Top 10 IPTV Smarters Pro Alternatives
When in doubt about which IPTV Smarter Pro alternative to going for, check out the listicle provided below.
1. Tubi TV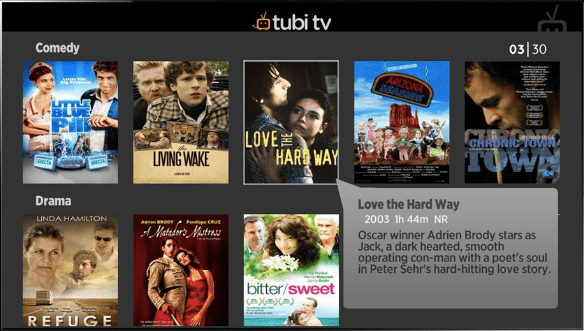 Tubi TV makes one of the best IPTV Smarters Pro alternatives because it can allow you to stream content from various sources. It hosts a huge library of movies, TV shows, and on-demand videos. It is also free to use and easy to navigate.
Key Features:
Offers Chromecast support.

Genre-wise content categorization.

Multiple device synchronization.
If you are an iOS/Android user then you can check this blog of IPTV Apps for iOS and Android
2. IPTV Pro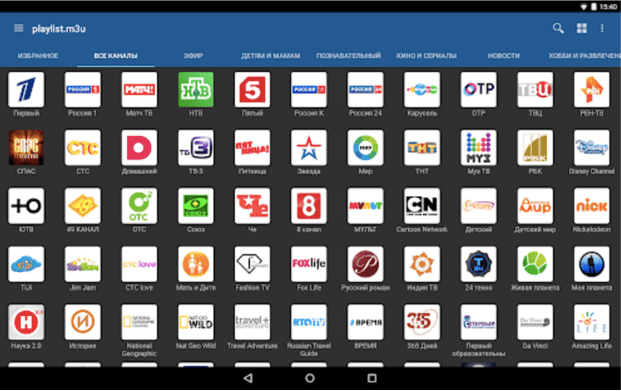 IPTV Pro is another excellent choice in this section because of the uncountable benefits it offers. What's interesting about this app is that it offers continuous video playback from the source. Find out more interesting offerings of IPTV Pro below.
Key Features:
It is free from ads.

Offers autoplay feature.

Enabled with parental control, playlist history, and support for internal and external players.
3. IPTV Extreme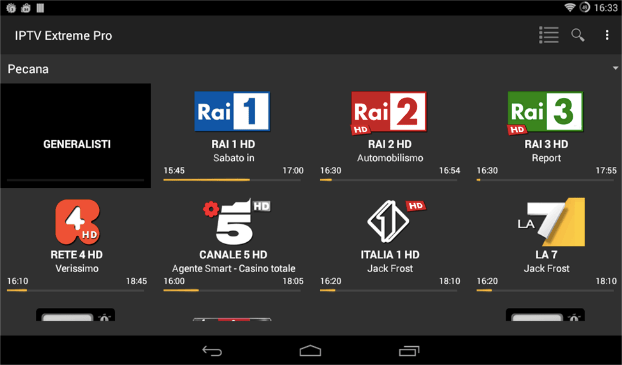 This is by far the best app for the easiest management of playlists. Users can integrate the app with their own playlists and live streams. It also supports the EPG system which lets the platform update itself automatically with new content.
Key Features:
Ad-free.

Recording ability for live streams.

Support for remote control.
Also Read – IPTV Players for Firestick
4. Smart TV Club
Smart Tv Club is a great platform compatible with Android TV, Amazon Fire TV, and MAG devices. It has a simple user interface that is easy to navigate even for not so tech-savvy people.
Key Features:
Supports multiple channels.

Offers support for AirPlay2.

Works with all types of valid URLs.
5. Pluto TV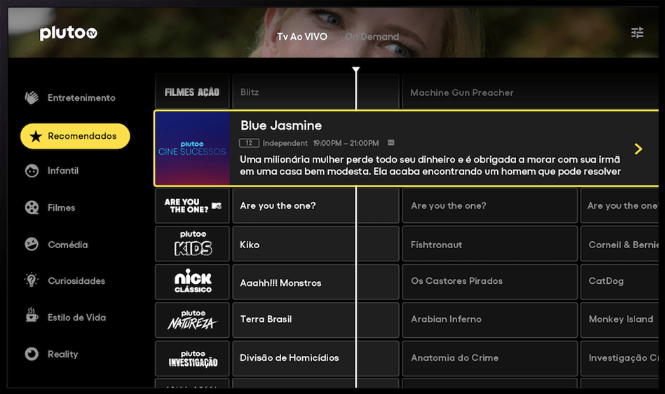 When you want to watch cult fiction, Pluto TV is the best destination for you. With a simple yet effective UI, you can watch TV shows, movies, on-demand videos, and cult classics. Here are some other features of Pluto TV.
Key Features:
Colossal gallery of TV shows, 27, and 1000 plus on-demand movies.

Features cult classics.

Features content in the Spanish language.
Also Read – Best IPTV Players for Mac
6. Flix IPTV
Flix IPTV offers a seven-day trial period and a plethora of features that makes this app interesting to use. It is quite stable in its performance. This app is user-friendly and offers support for more than 17 languages.
Key Features:
Offers support for external drives.

Users can customize subtitles.

Supports Android TV, Amazon Fire TV or FireStick, and Apple TV.
7. GSE Smart IPTV
GSE Smart IPTV is a versatile and user-friendly IPTV app that provides a seamless streaming experience. Features:
Multiple Playlist Support (M3U, JSON, XTREAM-CODES API)
EPG (Electronic Program Guide)
Customization Options for interface layout and themes
Parental Controls for restricting access to specific content.
Also Read – Best IPTV Apps for Apple TV
8. IPTV Pro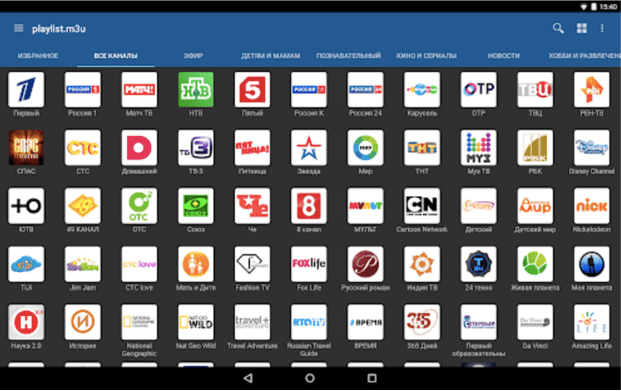 IPTV Pro is a popular and straightforward IPTV Smarter alternatives app known for its simplicity and performance. Features:
Clean and intuitive user interface
Playlist Support (M3U format)
Chromecast Support for streaming to your TV
Multiple video player options for customization.
9. Flix IPTV
Flix IPTV is a feature-rich IPTV app offering a comprehensive streaming experience.
Features:
Vast Channel Selection across various categories
Catch-Up TV for accessing missed episodes or past broadcasts
Multi-Screen Support for watching multiple channels simultaneously
EPG Integration for convenient browsing and scheduling.
10. Net IPTV
Net IPTV is a lightweight IPTV Smarter alternatives app delivering seamless streaming on multiple devices. Features:
Simple Setup by entering playlist URL
Clean and minimalistic user interface
Customizable Layout for organizing channels and favorites
Parental Controls for safe and controlled viewing.
Also Read – Best IPTV for Ubuntu
Conclusion
Apps like IPTV Smarters Pro offer brilliant features and give you the option to select an app as per your needs and preferences. When choosing an IPTV provider, you need to be certain that it offers a good user experience, a mix of channels, good content quality, and service in your location.
Besides this, its subscription should be affordable and reasonably priced. If you found this article helpful, do subscribe to our blog and share your feedback in the comments section.
Frequently Answered Questions
Q: What replaced IPTV Smarters?
A: IPTV Smarters was a popular IPTV app, but due to certain circumstances, people still looking for alternatives. However, there are several alternative IPTV apps that you can use to stream live TV channels and on-demand content. Some notable replacements include GSE Smart IPTV, IPTV Pro, Flix IPTV, and Net IPTV. These apps offer similar functionalities and features, providing you with an alternative solution for IPTV streaming.
Q: What can I use instead of IPTV for free?
A: While most IPTV services require a subscription or payment, there are a few options available for free IPTV streaming. Some popular apps that offer free IPTV channels include Live NetTV, Mobdro, and Redbox TV.
Q: Is IPTV and IPTV Smarters the same?
A: No, IPTV and IPTV Smarters are not the same. IPTV (Internet Protocol Television) refers to the delivery of television content over the Internet, allowing users to stream live TV channels and on-demand content. On the other hand, IPTV Smarters was a specific app designed for IPTV streaming.
Also Read