Your computers and Laptops require drivers to function properly. But you might be confused that which driver update software will work for you. Are you interested to try Driver Easy? Are you confused that maybe it is not safe? Well, you will get all your queries solved after going through this article.
Let's begin exploring Driver Easy! You could even get an answer to the question is driver easy safe to use too.
What is driver easy ?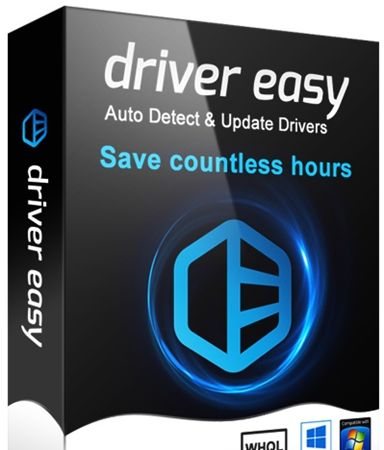 Driver Easy is one of the most powerfull driver updater tool. It is mainly for Windows versions. It is easy to download and update all the drivers for various hardware on your Computer. Available for;
All the versions such as 

Windows 7

, 

Windows 8

, 

Windows 10

, Windows XP

For both 32-Bit and 64-Bit versions 
It also comes with completely free version which has some limited functionality. The paid version is known as Driver Easy PRO. The attractive about Driver Easy is that it has clean and very simple to use user – interface. It provides one click driver update feature.
Is Driver Easy Safe or Not – Review 2022
It is one of the Microsoft trusted driver updater tools. Trustpilot has given 4.5 out of 5 rating. Check out some of the exciting top class features of Driver Easy that proved to be behind its success over the years. Also, you can get to know is driver easy safe
It is available for all the versions of the Windows 

It is very easy to use and update all outdated drivers in a one click 

The free version of this software has features but they are quite limited. But if you want additional benefits, purchase the Pro version of Driver Easy. 

It also shows you a difference between the currently installed driver and the driver that should be installed with the update.

Driver Easy can also be used to 

download

Windows Updates at a much high speed

This driver updater software can also provide pc system info as it presents you with the basic infographics card, motherboard, CPU,

32 bit

 or 

64 bit

 processor, etc. 
If you don't feel good at manually checking for drivers from Device Manager, then you can surely trust Driver Easy. It only uses certified drivers. Both the free and paid versions are completely safe to use. You can go on with your decision to use them. But, you will face certain limitations on the free version. To have safe and better functionality. It will literally force you to upgrade to the pro version.
The question that arises in everyone's mind is Is Driver Easy a safe program? As per the driver easy reviews, it is definitely a safe program and easy to use as long as you know its functionality and its running. 
Driver Easy not only limited to detects the outdated drivers, but also the corrupted and incorrectly configured drivers on your system. It offers you to repair them. Well, it does not impact your PC's overall performance. You could find driver easy reviews regarding this online to support your views.
How to use driver easy?
The main purpose of is Driver Easy safe is to update the drivers. It can be done automatically or manually in a few simple steps. Purchase a PRO subscription. Install it. Activate, scan, and update drivers in one click! Read out the below steps. 
Download and Launch this tool. 
Click on "Scan Now". It will display the number of drivers available for updating. 
Once the scanning is done, you will automatically be taken to the Update Tab. Perform updates.
That solves the query if 

is driver easy safe

 or not
Driver easy installation process?
You can download and purchase Is Driver Easy safe from the website (DriverEasy.com). The installation of Driver Easy does not require any special technical skills. It is very simple, just download a file, and launch the software. 
Get the setup file from the official website of Driver Easy or purchase Pro Version setup file. 

Double click on the setup downloaded file "DriverEasy_Setup.exe". Downloading of the software will begin. 

Select the language you want to use during the installation. Click ok to confirm. 

Click on "Install Now" and wait for the installation to complete. 
Once the installation is completed, click on "Launch Now" to launch Driver Easy. Or you can close this installation wizard to exit. 
Driver Easy Pro vs Free
| | |
| --- | --- |
| Pro Version Features | Free Version Features  |
| All drivers certified | All drivers certified  |
| Update drivers One-by-One | Update drivers One-by-One |
| One-Click to update all drivers | |
| High-Speed Download  | |
| Automatically Create Restore Point  | |
| Save Hardware Info  | |
| Backup & Restore  | |
| Driver Uninstall  | |
| Expert Tech Support | |
Advantages & Disadvantages
| | |
| --- | --- |
| Driver Easy Pro Advantages | Driver Easy Free Disadvantages |
| It is not expensive.  | The free version is not good.  |
| Simple and easy to use | It shows that there are no updates, but they really are.  |
| It has a simple interface | A blue screen error |
| Automatically download and install drivers  | Overheat the video card |
| Ability to backup drivers | The free version is lol |
| It does its job well | Audio driver update problem  |
| Small size | Os is frozen to offer the drivers' update  |
| Larger Driver Database  | Ads in free version |
| Low resource consumption | No MacOS, Linux, iOS, and Android |
Latest Version of Driver Easy
The latest version of is driver easy safe to use Driver Easy 5.6.13 is now readily available in the market. It is available with less bugs and easier to use tools which can be easily be downloaded. The new features are also very much catchy and attractive too. 
The two new features are
1)  New two entries are added – There is an addition of Driver Update history and Version History added to the menu. By clicking on Driver Update History, you could see the change in the evolution of history and the changes in the various versions. Professional Users are able to view and export on the history of the updates to the driver by clicking on Driver Update History.
2)  Specifying the feedback error in the dialog box – Specific feedback error is indicated in the dialog box when you try to run certain files. For example – Exe files, apk files on the feedback panel. If you encounter such an issue, you can click on the help button on the driver's easy website link.
You could even post your queries online and one such is reddit where you can find review given by various professionals on is driver easy software safe and on how to use it and solutions to various problems being available there. Driver easy reviews are useful to get maximum information about the driver's easy application online.
Driver Easy reviews – Complete Safe to Use
To know how legal is driver easy reviews, you need to go through the driver update. The results have come in favor of the driver's easy tool. When reviews were conducted on is Driver Easy safe, 72 percent did give a positive review stating it is excellent and gave it as 5 stars. Rest did give it as Poor or bad. Some did give as average too.
Is updating drivers required?
Usually, it is not recommended to update drivers unless there is a reason to do it. The SD card that is available on your computer will be probably being fine. Your manufacturer could give you a slightly newer version, but the difference will not be noticed. 
There is no need to be overly obsessed with your latest hardware drivers that are available in your computer. You need to update your drivers as there are valid reasons for it. For example, gamers need to keep their graphic drivers up-to-date as much as possible to enable to get the best graphic performance and with very little bugs in these modern games. If your current hardware driver is causing frequent problems you need to purchase the latest hardware driver then. So the query on is driver easy pro safe does get resolved with this explanation
There are options available if you do not want to update your drivers. You can skip the updating utilities in your driver. You need to go to the source of your hardware drivers. This means you can either download it from the manufacturers' own websites or let Microsoft Windows update do the work for you.
FAQs
Q) Is Driver easy a virus?
No, Driver Easy does not fall under viruses. It is not malware. You can check it using any antivirus. 
Q) Is easy driver legit?
Driver Easy is legit software. 
Q) Why is driver easy so slow?
No, Driver Easy is not so slow. The free version features low download speed. Pro version allows fast downloads.
Q) How much does driver easy cost?
The free version of Driver Easy is free of cost. But for the PRO version, you have to pay $30. 
Q) Is Driver easy free and safe?
The free version of Driver Easy is available for personal use. But it has serious limitations. 
Also Read: