Driver Easy is one of the best names among all the driver updater software. You can use this tool for updating all your outdated device drivers on Windows PC. But before choosing any software people first look for the Driver Easy review article so that they can know better about that software. 
This review article is specially meant for those users who are looking for decent driver updater software but can't make their decision to choose the best one. After reading this Driver Easy Review you will know how good it is.
The company updated the latest version to Driver Easy v5.7.4 on December 29, 2022 by adding more types of device drivers. So, without any delay let us know about its features, pros, and cons. 
Is Driver Easy Safe To Use – Review 2023
Driver Easy is another free driver updater software for Windows which has a huge database of device drivers. It helps you scan and update outdated system drivers. It has a user-friendly interface which makes it easy to use. You just require only a single click to complete the driver updating process.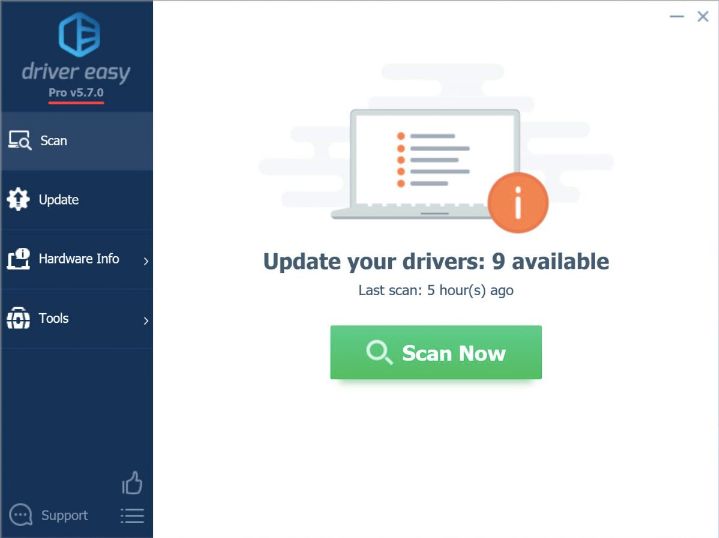 It installs the drivers directly from the software so you need not worry about searching for drivers manually. It will notify you when it finds any driver updates and asks you to install them. 
This tool also offers a comparison between the driver which is already installed and the driver update which you should install. It includes the driver's name, date, version, etc. The only thing which may trouble you while using Driver Easy is that you should install the drivers manually. 
Driver Easy Free Vs Premium
Driver Easy comes with a package of features but many of the features are restricted and you can use them after purchasing the premium version. It offers a scheduling feature that lets you set a schedule so that the scanning process can be done at any time.
You will get various options while setting up a schedule. You can create a schedule to wake up the PC to run the scanning process or stop the scanning process when your system is out of battery. 
It can also update the drivers automatically if you permit it. Also, it helps you to uninstall drivers. Using Driver Easy you can also download Windows Update. Apart from this, it also provides system information like the motherboard, CPU, network cards, and many others. 
Features 
Driver Easy is a driver updater software that offers various features both in free and pro versions. Though the number of features is more in the pro version. So, let's have a look at some of the best features offered by Driver Easy. 
Backup and Restore Drivers 
Driver Easy has a feature of system restore which lets you create a restore point where you will find all your backed-up drivers. This function helps you when the latest version causes any issues then you can reinstall the previous drivers. 
Driver Easy has a feature of offline scan which lets you scan and install the network drivers even when you don't have an internet connection.  
If you are using the Driver Easy free version then you need to click on update one by one to update all the outdated drivers. But if you are using the pro version then you can click on update all to install all the latest drivers at once. 
Supports all Windows OS and is also lightweight 
Driver Easy doesn't support Linux and Mac devices but it works on all Windows OS in both 32 and 64-bit. It is very lightweight as it consumes very less system resources while scanning for the drivers. It also consumes less memory usage. 
Driver Easy is able to detect missing, outdated, and incompatible drivers and allows you to install the latest drivers to enhance your system performance. It has a huge drive collection with a database of about 8 million WHQL-certified drivers. It also provides detailed information on devices and drivers. 
Driver Easy Specifications 
System Requirements:
OS support – Vista, 7, 8, 8.1, 10, and 11 both 32 and 64 bit 

RAM – 256 MB or above 

Disk Storage Space – 2 MB

Processor – 400 MHz or higher 

Current version – v5.7.0
Pros and Cons 
Driver Easy is undoubtedly the most trusted driver updater tool for Windows. It has various advantages but as we know that nothing is perfect in this world. Let's have a look at the Pros and Cons.
| | |
| --- | --- |
| Pros  | Cons |
| It offers lightning-fast scanning  | The free version has fewer features |
| It provides system information  | The Lite version comes with annoying ads  |
| Quickly scan for outdated, missing, and incompatible drivers | You need to manually install driver updates  |
| It provides scheduled scan and updates feature | |
| Supports both manual and automatic scans  | |
| Scans for the latest drivers in offline mode  | |
| A huge database of about 8 million device drivers | |
| It can export driver information  | |
| It helps in improving the gaming experience | |
How to Use Driver Easy Tool
Driver Easy works on only Windows PC but it doesn't support Linux and Mac.
1. Download Driver Easy from its official website.
2. After installing it on your PC, open it. Now, click on the scan option, it will take a few minutes to search for the available updates.
3. Now it will show you the list the driver which you want to update.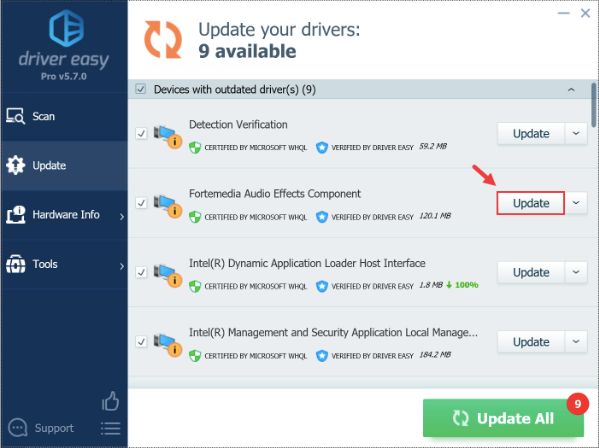 4. The software lets you update all kinds of driver. It also allows you to delete downloaded updates and hide their updates. 
Is Driver Easy safe & Worth it
People also have a question is Driver Easy safe or not? It is completely safe and secure and protect your PC from all the issues related to drivers. You must use this tools to update all the drivers which are outdated.
Driver Easy Pricing
The driver updater offers you two types of versions one for non-professional users and the other for professional users. For non-professional users it provides two primary versions; Driver Easy lite which is free and Driver Easy pro which is a paid version.
It costs you $29.95 per year for 3 PCs. For professional users, it provides Driver Easy Technician which works for 50 PCs for 3 days each. The Technician version costs you $99.50.
Most of the users find Driver Easy lite most suitable as it is free and offers all the basic features to install the latest updates. But on the other hand, it displays annoying ads so if you want to avoid these ads then you should get the Pro version. 
Conclusion On Is Driver Easy Safe To Use
In this Driver Easy Review we have mentioned all the important details related to Driver Easy and if you have a query is driver easy safe then you will get this answer also now you can make a choice if you find it suitable to update the system drivers or not. I hope this article can help you in making a wise decision.
FAQs
Is it worth it to buy Driver Easy?
Yes, it is worth buying Driver Easy as it can scan all the missing and outdated drivers and install the latest one so that your PC doesn't face errors like system crashes and freezes. It offers various features in the pro version like it lets you update all the drivers at once and also allows you to uninstall drivers. 
Is Driver Easy any good?
Yes, Driver Easy is a good driver updater software. You can trust it and use it to download outdated system drivers. If you use its free version it provides you with all the basic functions but its pro version provides you with various advanced features. Some of the features are system restoration, uninstalling drivers, updating all the drivers at once, etc. 
Do I need Driver Easy on my Computer?
Outdating and missing drivers always cause errors and system freezes and crashes. That is why you need to have a driver updater to update system drivers automatically. Driver Easy is one of the software which helps you update system drivers. So, you need to have Driver Easy on your computer to update missing and outdated drivers. 
Is Driver Easy free and safe?
Yes, Driver Easy is free and completely safe to use. It offers two versions one is Driver Easy lite which is free and the other is Driver Easy Pro which costs you money. With free version also allows you to scan and update system drivers. 
Does Driver Easy cause problems?
No, Driver Easy doesn't cause any problems but it fixes all the issues and errors caused by outdated and missing system drivers. It helps in improving your system performance by updating the old drivers.
Also Read