Windows users often need Android emulators to use their Android smartphone apps on their Windows computers. An Android emulator is an application designed to simulate the Android device on your PC. It can empower the PC and reproduce almost all features and functions of your Android device.
Android emulators are a particular necessity of avid gamers who often wish to play their favourite Android games on their Windows computer. This is due to the facility of viewing the game on a bigger screen and having better control over the game. 
If you are wondering which Android gaming emulator should you download, then here is an in-detailed review of the LDPlayer app. In this LDPlayer review, you will become familiar with the app's features, pros & cons, and other system requirements.
A brief introduction to LDPlayer Review
LDPlayer is a lightweight and fast Android gaming emulator which helps you play all your loved Android games on your PC. With 270 million plus installs worldwide and more than 4 million active users daily, LDPlayer supports over 1 million Android games. It also supports more than 200 geos and runs perfectly even on low-end PCs.
Industry experts and users have praised this tool's features and capabilities. LDPlayer supports more than 19 languages and offers customizable controls. It offers multi-player and macro support. Being a free Android emulator, this app is capable of supporting high performance gaming and high end graphics games on PC.
It has a multi-functional interface design which is user-friendly and easy to navigate. The best thing about this app is that it lets you access other apps through Google Play Store too. Learn more about its features from this LDPlayer review.
Noteworthy Features of LDPlayer
Take a glance at the features of LDPlayer.
With the help of multi-instance support, you can either clone your main LDPlayer instance or create multiple instances in different systems. All it takes to create new instances is a few clicks away.
From the primary window, you can manage all the instances you have created. Alongwith it, you can also manage restoration and back up, settings removal, and also optimization metrics easily.
Once you have set up Macros on your device, you can easily use it to see your current position. With the help of Macro, you can set in a chain of easy commands and while playing the game takes all the time, these automated buttons can set things right for you.
To continue playing games, one will need to have a clear definition image and sleek operational mode. It is due to these two reasons that the gamers need a high frame per second (FPS) record.
From the game settings, you will need to set in your game speed to 60 FPS. Each time you face resolution or blur image issues, regulate the FPS from the gear icon.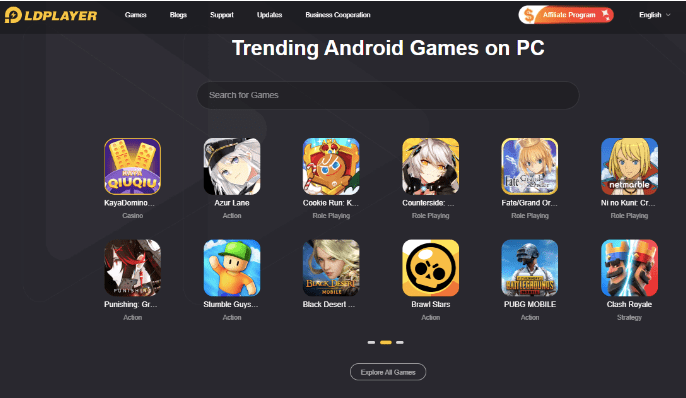 Smart key mapping, Customized controls and gamepad support
Keyboard mapping can be set in customized controls and provides you with the best gaming experience. Use different tools like LDMultiplayer and the Synchronizer tool to the role in multiple customized control keys together.
Virtual phone model and wallpaper feature
It is true that some games perform better on certain specific phone models. If you know which phone model is best for your game, LD Player will allow you to set it to gain maximally from your gaming experience.
Additionally, if you are bored of the same wallpaper, switch to different wallpapers with the new LDPlayer 4 model.
Simple UI & Lightweight app
The user interface is simple and the app is extremely lightweight for those who wish to use it on their devices.
The app is updated frequently and all updates reach every device. All one needs to do is keep your device updated with the most recent version to keep up with the app's smooth running.
LDPlayer Android Emulator – Tables for Specification
Before you decide to download the LDPlayer Android emulator app on your Windows PC, here is a couple of handy information that you must know.
Parameters
Minimum System Requirements
Recommended System Requirements
Operating System

Windows 11/10/8.1/8/7/XP (Both 32 and 64 Bit)

File Size

570.29 MB

Latest Version

4.0.83

License

Free

Developer

Xuanzhi International Co. Ltd.

RAM

2 GB

8 GB

Free space on hard disk

36 GB

100 GB

Processor

Intel

AMD (x64 or x86)

Graphics Card

Intel

NVIDIA GeForce  GTX 750 Ti
Pros & Cons of LDPlayer
Below are the merits and demerits of using LDPlayer Android gaming emulator.
| | |
| --- | --- |
| Pros | Cons |
| Lightweight and consumes less system resources. | Works with Android version 5.1 and above. |
| Delivers fast performance. | |
| Offers customizable controls and smart keymapping | |
| This Android Os for PC Provides higher FPS. | |
| Supports more than 1 million Android games. | |
How to download and use LDPlayer?
Here are the steps to help you download the LDPlayer app on your Windows system.
Navigate to the

official website of LDPlayer

and then click the Download LDPlayer button. You can choose the setup file as per your Android and PC system requirements.
After this, you have to click on the setup file and follow the on-screen prompts to install the LDPlayer tool on your system.

Once the installation is complete, you can then launch the app and click on the LD Store icon.

Post this; you can search for your desired game or app in the search box.

Now you can download and install the game from either the LD Store directly or from the Google Play Store.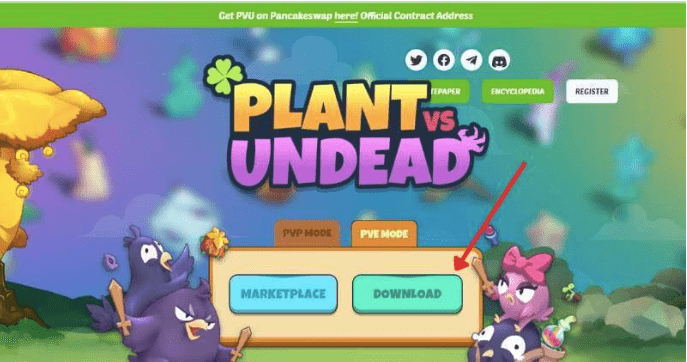 Finally, you can begin playing the game on your Windows PC. 
Should you download LDPlayer?
If you wish to enjoy Ragnarok X, PUBG, and many more such popular games on your Window computer, then yes, you must download LDPlayer. With this LDPLayer review, you gained a thorough knowledge about the best features of this app along with the system requirements for downloading this app.
This app is safe and lightweight and is even suitable for download on low-end PCs. If you want to play Android games on your PC, then this Android gaming emulator app offers your best scope to do so.
FAQs On LDPlayer Review
Is LDPlayer safe?
If you are wondering whether LDPlayer is safe or not, then stop worrying because LDPlayer is a safe and genuine Android gaming emulator. It is safe for your personal accounts and you can use your Gmail account to log into it.
Does LDPlayer have virus?
No, LDPlayer is free from any kind of malicious software. You can download it without worrying about malware or virus.
Is LDPlayer the best emulator?
LDPlayer is a safe and lightweight Android emulator tool for Windows users. LDplayer not only offers brilliant features like its counterparts but is also quite fast and effective.
Which is best BlueStacks or LDPlayer?
BlueStacks is popular in the market as an Android emulator for a long time now but LDPlayer can be also be considered in place of Bluestacks because it is blazing fast, lightweight, and consumes lesser system resources.
Is LDPlayer good for low end PC?
Yes, it can be downloaded on low-end Windows computers because it is a lightweight tool and it consumes lesser system resources.
Also Read