The system hard disk drives naturally have a tendency to wear out and fragment over time. Disk fragmentation occurs when files are scattered throughout the hard disk. This eventually causes slow disk performance and complete system degradation.
Thus, Windows users are always on the lookout for good disk defragmenter tools to help them defragment the hard disk drive or solid-state drive. Disk defragmentation rearranges the fragmented data. While Windows users can take the help of the in-built disk defragmenter tool, using third-party tools can offer greater benefits. 
Note: This review is of MiniTool Partition Wizard latest version 12.7, which was released recently. Please let us know if there's any new version.
MiniTool Partition Wizard Review
MiniTool Partition Wizard is one such all-in-one free disk partition tool that offers plenty of features and benefits to its users. Check out the features, benefits, drawbacks, and system requirements of this tool from this MiniTool Partition Wizard review.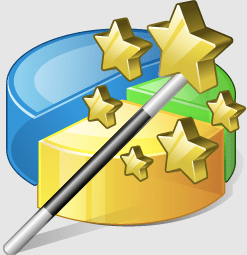 A one-stop solution for your hard drive partitions, MiniTool Partition Wizard is a freemium disk partition software. This tool can not only format and organize the disk partitions of your PC's hard disk drives, but it can also analyze the space on your hard drive and work as benchmark software.
With over ten million users, MiniTool is a renowned software maker. It features a modern interface with easy navigation. The tool offers a freemium and two premium versions. The app is available in English, French, Spanish, Italian, Dutch, Portugal, Korean, and Japanese. The tool is frequently updated.
Features of MiniTool Partition Wizard
Tech Specs of MiniTool Partition Wizard
Here is a quick look at the table of specifications for MiniTool Partition Wizard.
Parameters
System Requirements

Operating System

Windows 11/10/8.1/8/7/Vista (32 & 64 Bit)

RAM

512 MB or higher

Processor

1 Ghz

Video Card

128 MB

Latest Version

12.6

Supported File Systems

FAT12/16/32, exFAT, NTFS, Ext2/3/4

Supported Storage Devices

HDD, SSD, SSHD, SD Card, External Hard Drive, USB, Dynamic disk, Hardware RAID

Pricing

Free

Lifetime free

Pro

$59 per year

Pro Platinum

$109 per year
Pros & Cons of MiniTool Partition Wizard
The merits and demerits of installing and using the MiniTool Partition Wizard are enlisted below.
| | |
| --- | --- |
| Pros | Cons |
| Modern interface. | The free version has limited features. |
| Supports the free version. | |
| Supports real-time monitoring.  | |
| Plenty of partition management features. | |
| Numerous pricing plans to suit everyone's needs. | |
How to Use MiniTool Partition Wizard
First and foremost, you need to install the app on your Windows PC after checking the system requirements. Below are the steps that will guide you on the same.
1. MiniTool Partition Wizard can be downloaded from the official website.
2. After this you can immediately execute the setup file.
3. You can follow the on-screen instructions and prompts while installing.
4. After installation, the app will launch and you can click on the functions that you wish the tool to perform for your PC.
5. You can also use extended features like disk benchmark and space analyzer.
Conclusion
You must have learned by now that all your disk partition problems can be solved by the MiniTool Partition Wizard. Furthermore, the MiniTool Partition Wizard review also takes you through all the necessary details that you must be aware of before planning to download it for your Windows PC. This tool also features other functionalities that can enhance your PC's performance immensely.
FAQs
Is MiniTool Partition Wizard still free?
Yes, MiniTool still offers a freemium version as well as a premium version. But the free version has limited functionalities while the premium versions unlock the tool's full potential. 
Is MiniTool Partition Wizard a Chinese tool?
Though the MiniTool Partition Wizard was founded by Wei Ming, the company is based in Surrey, British Columbia.
Is MiniTool Partition Wizard bootable?
Yes, MiniTool Partition Wizard is a bootable partition manager that can manage hard disk partitions effectively.
What is the best hard drive partition software?
There is plenty of third-party hard drive partition software. One renowned tool is the MiniTool Partition Wizard which can be used to defragment hard drives as well as solid-state drives.
Is MiniTool Partition Wizard safe?
The MiniTool Partition Wizard is a completely genuine and safe program that is free of malware.
Also Read