For software professionals, having multiple monitors is a huge advantage. It makes it easier to track your progress across different tasks and projects, allows you to work more efficiently, and reduces eye strain from being constantly glued to one screen. But managing multiple monitors can be tricky. 
That's why it's important to have the right software to help you keep track of everything. Here are 9 of the best multiple monitor software for managing multiple monitors in your office or home.
9 Best Multiple Monitor Software for Windows PC
Want to know which can be the most useful software to manage multiple monitors? Read ahead.
1. Snap Assist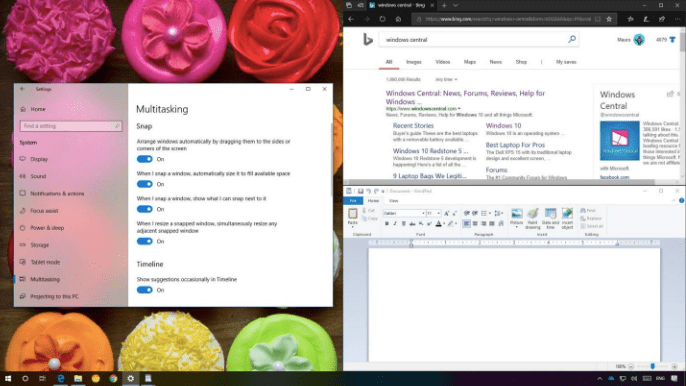 This is Microsoft's own solution for managing multiple monitors on your PC. With Snap Assist, you can easily drag windows between screens and organize them however you like. Plus, it's free with Windows 10!
Features:
Allows snapping four windows together.

Facilitates resizing the layout box sizes by choosing and dragging the dividing lines.

Available for free.
2. UltraMon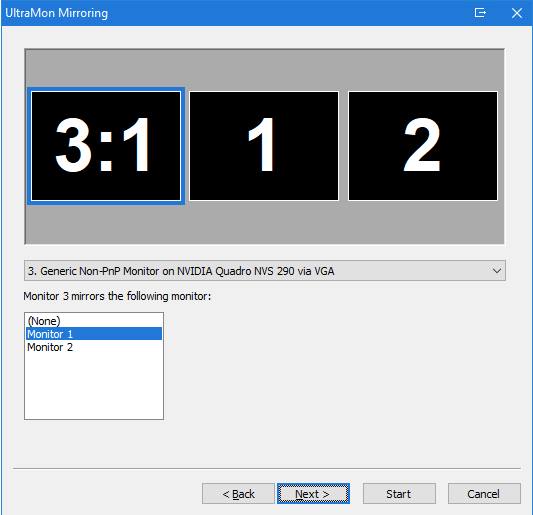 UltraMon is a powerful piece of software that comes with some great features for helping you manage multiple monitors. It offers a virtual desktop feature so you can quickly switch between different workspaces without having to move any windows around manually. Thereby, it is an excellent tool to increase productivity and make working with multiple monitors a hassle-free experience.
Features:
It includes taskbar extensions that make switching between windows easier.

It offers a full-featured trial version.

UltraMon shortcuts help control application positioning.
3. DisplayFusion
If you want multiple monitors made easy, then DisplayFusion is the tool for you. DisplayFusion is another great piece of software for managing multiple monitors on your PC. Like UltraMon, it comes with a variety of helpful features such as taskbar extensions and window-snapping tools. 
Features:
It has an advanced multi-monitor taskbar feature that lets you keep tabs on all your open applications at once.

Offers a free trial period.

Helps with monitor configuration.
4. Actual Multiple Monitors
This piece of software is designed specifically for managing multiple monitor setups. It is simply an incredible tool to manage multiple monitors across Windows 7/8/10. Some of its interesting features are mentioned below.
Features:
Offers a variety of features including customizable hotkeys and mouse gestures.

Offers support for up to 8 simultaneous displays and 64 monitors.

Allows running any screensaver in multi-monitor mode.
5. MaxTo
MaxTo focuses on making window management easier by letting users create custom layouts for their windows so they don't have to rearrange them every time they want to use a different application or work in different areas of their desktops. 
Features:
It also allows users to customize their window behavior in order to maximize their efficiency while working with multiple monitors. 

Offers a free trial period.

Offers support for virtual desktops.
6. Dual Monitor Tools
Dual Monitor Tools is an open-source toolset that was designed specifically for managing dual monitor setups (although it also works with more than two displays). It comes with several useful features which are enlisted below.
Features:
Helps with window positioning controls and hotkey support.

The DMT Launcher feature helps to launch any app with custom magic words.

Wallpaper Changer, Cursor, Snap, and Swap Screen are some of its other offerings.

     
7. MultiMonitor Tool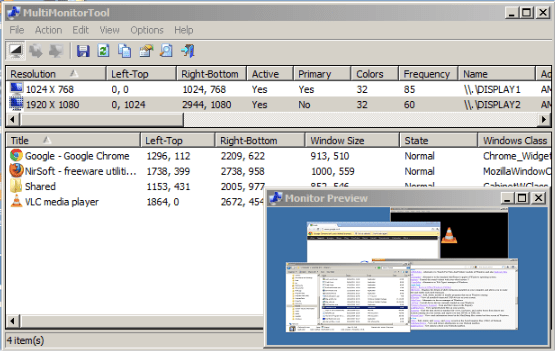 MultiMonitor Tool is another freeware that offers several useful features such as the ability to control how windows are positioned across displays, resize windows without moving them around manually, and much more.
Features:
It even helps clone one display onto another.

Offers a preview window to display the preview of all monitors on your PC.  

Aids in quick saving and loading of all monitor configurations.
8. MultiMon Taskbar
Although MultiMon Taskbar is available for free yet if you want to upgrade to the premium version, then it turns out to be a bit pricey. One more limitation of using the pro version is that it works only with Windows 10.
Features:
It helps to add taskbars to all the monitors.

Enables hiding monitors on the second and third monitor from the Windows Taskbar.

Offers buttons to resize windows.
9. ZBar
The last tool to make to our list of multi-monitor software is Zbar, a simple yet effective tool to manage multiple monitors running on the Windows operating system. This tool can be installed directly and used instead of requiring downloading other tools to run this software. Here are some of its exquisite offerings. 
Features:
Comes with a neat UI.

Offers eight different skins, special effects, and several personalization features.

Allows users to customize taskbars according to earlier versions of Windows OS.
Conclusion
Managing multiple monitors can be tricky but with the right software, it's much easier than trying to do everything manually. The nine multiple monitor software for Windows listed above offer various features that can help make life simpler when dealing with multi-monitor setups of PCs running on Windows 10 or earlier versions of Windows operating systems.
So try one of them out today and do not forget to leave your thoughts in the comments section. Stay tuned for more updates from the world of technology.
Also Read