If you want to gain the highest amount of traffic in your software or website with native ads then you must have to use the best native ad spy tools to create a niche based ad campaign and attract potential users based on their interest to generate more revenue. 
Native ad spy tools mainly used to create a pay-per-click or view advertising on the display and mobile advertising strategies will be used. 
We are discussing here the best native ad tools in detail with their features below :
Best Native Ad Spy tools
Anstrex

Adplexity

AdVault

Native Ad buzz

Idvert

Spyover

AdSpider

Whatrunswhere

Adbeat

BuddyAd
Anstreax is the best native ad spy tools that provides the intelligence suit to monitor the competitor's business websites and traffic sources so we can easily add some extra marketing efforts into our portfolio or Website. Also, you can download or preview all landing pages into the website at a time to see the advertisement metrics and gaining the value of users in real-time to increase revenue.
Features
AI-based Traffic monitoring

Landing Pages Download Option

Extract Competitors data

Real-time Analytics
2. AdPlexity
AdPlexity is the best native ad spy tool that provides the concept of the mobile-driven ad that includes worldwide traffic sources that can be able to drive a large amount of traffic into the mobile ad campaign because every source contains maximum traffic gain into the mobile-based advertising with faster speed.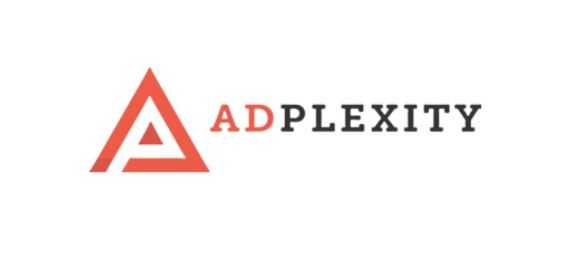 Features
Mobile-Carrier Advertising

Extract Competitors data

Real-time Analytics

Faster performance
3. AdVault
AdVault is the third-best native ad spy tool that provides the best native ad campaign services with various products, keywords data, other campaign templates to apply the best campaign to your advertising interest. You can easily modify your campaign details with a pre-defined template library and marketing data as per competitors.
Features
Campaign Templates

Interest-based Ads

Marketing Funnels

Faster ads
4. Native Ad Buzz
Native Ad buzz is another best native ad spy tool that provides the aggregated native advertisement support to every user that can easily handle all kinds of the campaign as per real-time market data and you can modify your ads by applying perfect market strategies to boost up the ad campaign.
Features
Campaign Modification

Market Data Aggregation

Learn with NAB Forum

Faster Performance 
5. idvert
The idvert is the most popular and best native spy ad tool that instantiates the native advertising solution with creativity like it identify the fake products ads on e-commerce related websites and spy on them with real-time analytics and finds the trendsetters ads before anyone knows to boost your ad performance.
Features
Fake Ads Spying tool

Real-time Domain data Aggregation

Campaign Booster

E-commerce Analytics
6. Spyover
Spyover is the most advance and best native ad spy tool that provides immense network support across 115 countries and 15 ad networks are covered in the single tool with the largest marketing data and competitors' domains to monitor the rivalry interest and ideas to boost your campaigns.
Features
Larger Database

Real-time Domain finder

Campaign Management

Real-time Analytics
7. AdSpider
AdSpider is widely used and the best native ad spy tool that provides support over the larger countries like 120 and 11 ad networks supported with taboola and outbrain and many others. One of the major functions of this tool is to you can easily channelise your ad interest with a descriptive analysis of each data.
Features
Larger Database

Multiple Ad Networks

Campaign Management

In-depth Analytics
8. Whatrunswhere
Whatrunswhere the most affordable native ad spy tool that provides the access to identify the whole ecosystem of the competitor's domain with overall networking and marketing data and you can easily analyze the campaign structures and validate the whole data according to your need and create a personalized ad.

Features
Ecosystem Finder

Campaign Management

Real-time Analytics

Data Validation
9. Adbeat
Adbeat you can consider as a handiest native ad spy tool that provides the spying support over the competitor's domain with your suitable needs like conversion rates of the market and leads data all the values you can get through the various ad networks on just one click of this tool with a market segment.
Features
Market Segmentation

Higher conversion rates

Data Aggregation with one click

Data Validation
10. BuddyAd
BuddyAd provides the native ad support based on the widget like if you want to access all the resources then you have to login into the system and in the dashboard panel, you will get the all details like PPC and PPV Values and all campaign data to apply some marketing strategies to boost the campaign.
Features
Interactive Dashboard

Widget-based Ads

24 Countries and 4 Ad networks

High Performance
Native Ads Vs Normal Ads Spy Tools
However, is Native Ads really a spy tool? I have a few questions for people who are asking this question. First, what is the relationship between an ad spy tool and Native Ads? Second, if Native Ads are not a spy tool, why do some website owners continue to use ad spying tools to gather information on their visitors?
To answer both of these questions, let us look at each of the two different types of programs. A normal ad spy tool will tell you where someone clicks on your ad. It will also tell you which advertisements are clicked more and by how many people. If you are serious about gaining website traffic, you should not rely on this type of information.
On the other hand, a native Ad Spy program is designed specifically to gather information from the server-side of your site. When someone clicks on an advertisement on a Native Ad, you will get the information about which website the user went to. This information will allow you to target your advertisements to potential website visitors in order to reach your current or future web customers.
Why Native Ads Spy Tools Are Helpful
Native Ads provides website owners with the ability to create more targeted advertisements that will be even more effective at attracting customers. This type of software program works very well in conjunction with the right keywords. In this way, you can increase the number of visitors to your website by targeting your ads to websites with certain phrases. By reviewing a good ad tool review, you will know whether or not a tool will work for your website.
Conclusion – Best Native Ads Spy Tools
If you want to find a great ad spying tool review, you should take the time to learn more about the different types of programs that are available to website owners today. You want to make sure that you choose one that is well designed and that meets your specific needs. In doing so, you will be able to get the information that you need to improve the performance of your online business and even make more money