No matter how powerful they are, PCs tend to develop one or more problems over time, and the system's slowness at some point is one of these problems, which is why we have the PC performance monitoring software to help you limit or avoid these problems. 
The PC performance monitor can assist you in detecting and managing computer problems. We are sure that you will be interested in this PC performance monitoring software, which is why we will detail the 7 best software to try, along with their features, so you can compare and choose which is best for your needs. PC performance monitors are crucial for the well-being of your computer. 
7 Best PC Performance Monitor Software to Try
1. ManageEngine OpManager
We advise using a specialized tool like ManageEngine OpManager if you have more endpoints or PCs to control. This system covers your network's bases by including numerous performance metric monitors right out of the box.
Additionally, you can view a real-time graphical representation of the data from the performance monitor for each component. OpManager effortlessly finds and adds new devices to your network, so you don't have to. 
FEATURES
Intuitive screen with a simple user interface.

Keeps track of all important speed indicators, including CPU and memory usage, the devices using the fewest resources, and more.

Simple programs can be created and executed using a drag-and-drop process creator.

It has a virtual system of surveillance.

Supports over 53,000 vender templates and 9,500 device templates.
2. PRTG Network Monitor
PRTG Network Monitor is a comprehensive 24/7 PC resource monitor that helps you scan your complete system and promptly alerts you of any potential problems so you can take the necessary action.
This incredible tool constantly checks and takes preventative measures to increase the dependability of your system by automatically gathering data crucial to its health, such as RAM and CPU utilization, temperature, bandwidth, and more.
FEATURES
Use central tracking to identify damaged hard drives, malware infections, and connection issues.

Monitor CPU speed, temperature, and utilization to spot problems early on.

Has a PC Performance Monitor widget that tracks your memory utilization using WMI Memory, SNMP Memory, and SSH Meminfo Sensors.

Monitoring of bandwidth in real-time to avoid network overloads and delays.
3. AIDA64 Extreme
AIDA64 Extreme is a free PC performance monitoring software offering overclocking support, in-depth knowledge of hardware and software, and real-time diagnostic tools.
It can gather accurate readings for important parameters like temperature, memory and CPU usage, and much more by carefully monitoring sensors. When problems are found, the diagnostic tool stops serious failures and damages. 
FEATURES
It has the best hardware detection module available and precise diagnosis tools.

Benchmarking option to assess the efficiency of your entire system.

Software auditing capabilities with in-depth DLL files, software licenses, starting program, and other coverage.

To watch all the different sensors, including temperature, cooling system, voltages, fan speeds, etc., a fully customizable SensorPanel is available.
4. iolo System Mechanic
System Mechanic provides the ultimate suite to monitor and enhance your PC's performance with up to seven powerful products designed to repair, secure, and speed up your complete system. From the beginning, using it is simply because it is an overlay for the PC performance monitor. If you want to fix PC issues then you must check pc repair program for your system.
FEATURES
Full PC health check and resource tracking using Quick Scan or Deep Scan.

Improves the response time of your PC and gets rid of unused, resource-hungry background programs.

PC cleanup tools to eliminate unnecessary registry entries, broken shortcuts, temporary files, and junk files.

Built-in system troubleshooter with automatic monitoring and fix setup.
5. Speccy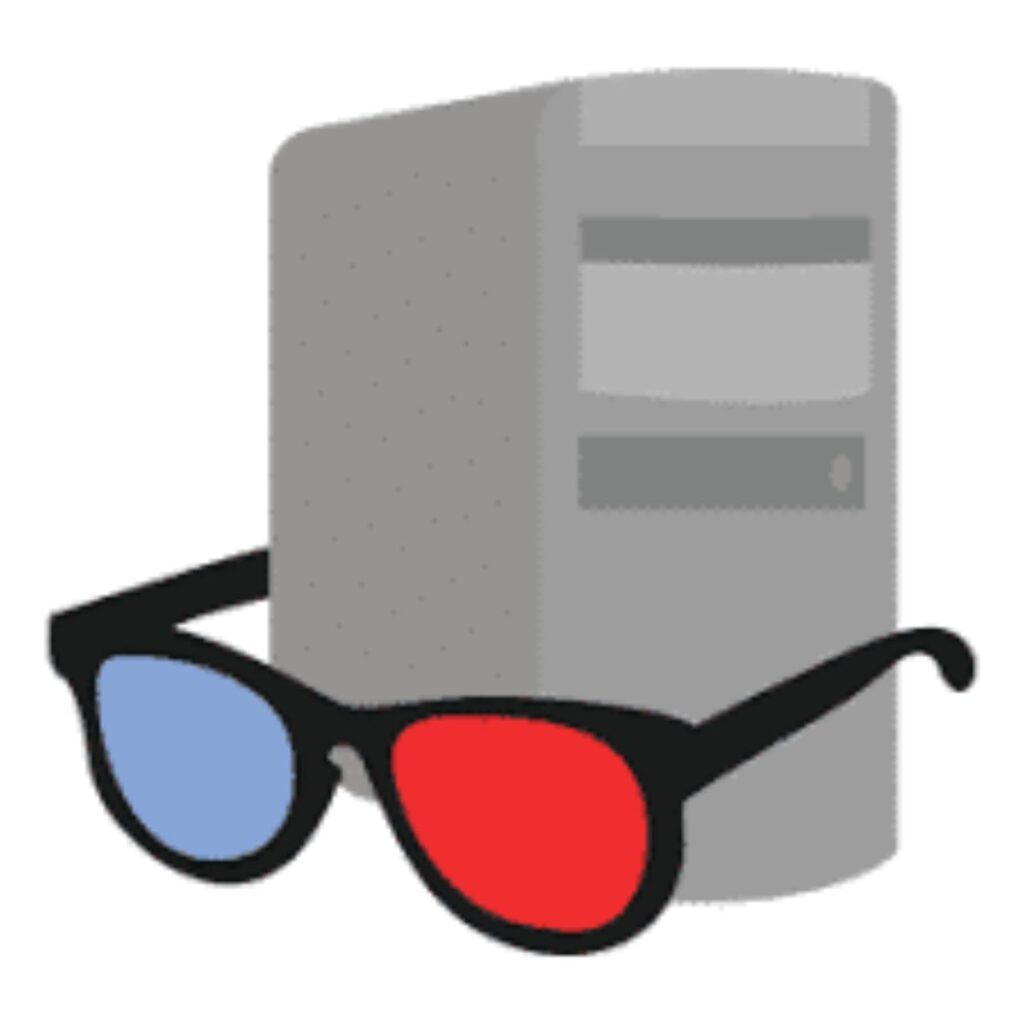 One of the finest tools for providing free information on CPU and GPU temperature is Speccy. Naturally, the features you can use will change if you upgrade to a paid plan. Speccy is a powerful application that provides all the tools you need to measure your PC's performance, despite being marketed as a lightweight solution.
FEATURES
Functions for a quick or thorough inspection of all your HDD parts.

Every object measured has a detailed status accessible in reports or quick summaries.

Gather information from all your computer's built-in instruments, including temperature, the GPU, CPU, RAM, motherboard, and more.

Built-in tool for taking snapshots of scan results and sharing them afterward for diagnostic use.
6. IObit Advanced SystemCare
iObit Advanced SystemCare is a safe bet if you're looking for a tool to boost your system's overall performance. This all-in-one PC optimization tool keeps a close eye on the health of your system and responds without delay to block harmful links and websites concealed in emails, instantly update out-of-date software, and improve your startup sequence. 
FEATURES
Professional PC cleaning program to avoid cluttering files and clear up valuable resources like disk space.

Use the Internet Booster feature to boost your internet speed and use less network bandwidth.

Enhanced privacy and data security.

The Turbo Boost feature increases the responsiveness and efficiency of your PC.
7. Real User Monitor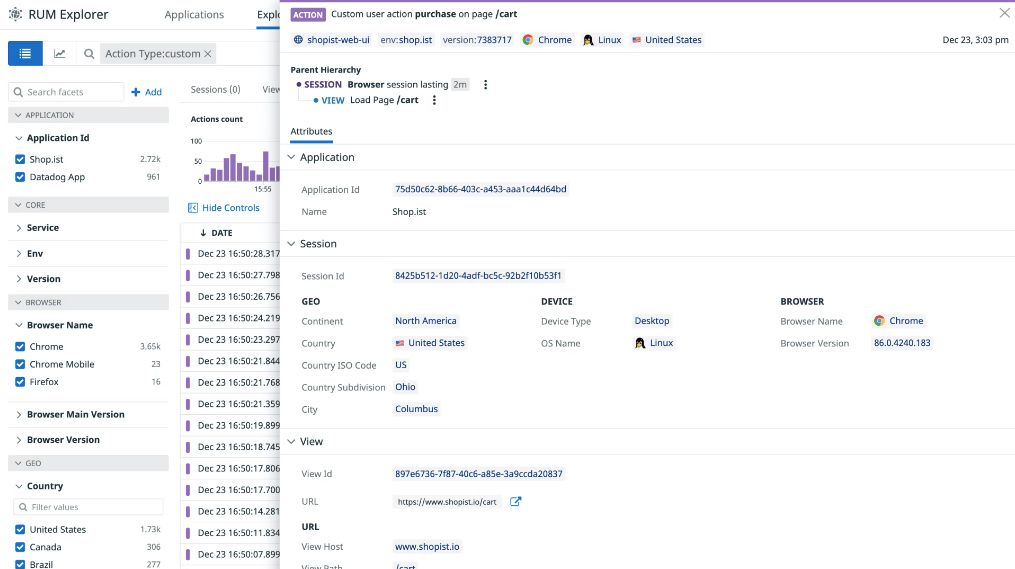 Real User Monitoring (RUM) from Datadog provides a window into the user-proficiency-based frontend efficacy of your company. Synthetic tests, back-end measurements, traces, logs, and network performance data are all closely related to each user experience.
They can identify poor user experiences and correct context-related problems across the network. The monitoring/graphing UI is flexible and lets you display intricate graphs without scripts.
FEATURES
View frontend performance statistics generally or break them down and segment them by country, device, application, and more.

With error tracking, you can condense many application issues into manageable problems.

To comprehend the user experience better, visualizations such as time series, best lists, and tables are used.
FAQs
How can I monitor my PC performance?
We have put together in this article the best performance monitoring software for PCs to manage and diagnose problems. 
What is a Performance Monitor on a computer?
Performance Monitor is used to examine how programs operating on the computers impact the computer's performance.
How can I monitor my PC gaming performance?
The PC has an integrated FPS monitor. It can be opened by pressing Win + G, and performance information, including CPU, GPU, VRAM, RAM, and FPS, is shown in the lower-left widget.
Conclusion
The best 7 PC performance monitoring programs are listed above to assist you in avoiding potential computer problems. For problems like sluggishness and the like, it would be wise to look through the options and select the one that most appeals to you. Do like, share, and subscribe to our blog to receive further updates.  
Also Read