Are you looking for Picasa Alternatives than you are on the right place. Google rid the world of Picasa in 2016 and since then, many have been switching from one image editor to another. Many claim to have still not found something like Picasa and hence are dissatisfied and often wish to find out something that is can be called the right Picasa alternative.
What was so unique about Picasa that people are not able to find out its suitable alternative?
Neatly stacking images in separate folders was one of the best features of Picasa. Editing features of Picasa were not just rich but amazingly simple to use and anyone could just edit their images beautifully using it.
Here are my Top Picasa alternatives for windows PC you must try this year.
Adobe Lightroom
Luminar 4
Microsoft Photos
Darktable
PhotoScape
FastStone Image Viewer
Flickr
Note: Google acquired Picasa in 2004 from Lifescape and offered it to their customers as a freeware. 
7 Best Google Picasa Alternatives In 2022
We have compiled a list here for you that can show you some of the closest Google Picasa alternative for Windows PC.
1. Adobe Photoshop Lightroom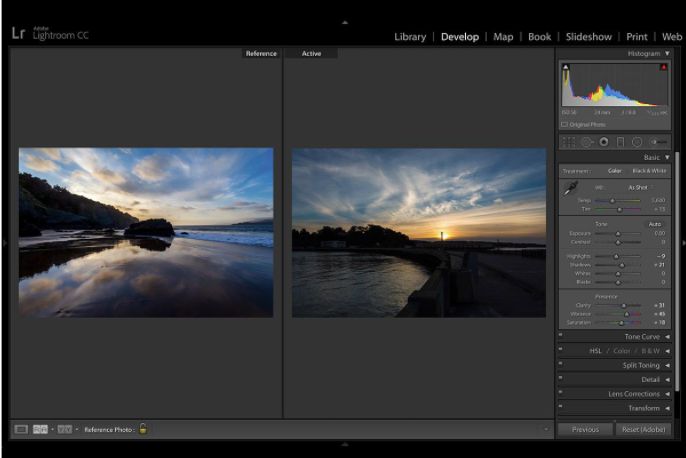 If you want to see your images like never before then Adobe Lightroom does the job for you. Being a cloud-based service, it lets you create, edit, organize, store, and share images across all devices effortlessly. You can discover artist stories, livestream events, tutorials, and more with Lightroom.
Exquisite Features of Lightroom:
AI-powered Lightroom brings forth the best presets suggestions.

Editing is a breeze with its easy-to-use tools.

Syncs automatically across all devices via cloud storage.

With the Intelligent Search feature, searching and managing photos is made easy.
2. Luminar 4
Built for Mac and Windows PC, this AI-powered photo editor comes with some great features and endless possibilities. Luminar allows you to add folders from cloud storage locations that are also synced to your local PC. Thus, it makes remote access possible instantly.
Exquisite Features of Luminar 4:
Facilitates creating a single style for your images in a matter of seconds.

Offers more than 20 unique AI photo effects and editing features.

Offers plugin support for Photoshop and Lightroom.

Tutorials from top photographers and professionals are integrated into this app.
3. Microsoft Photos
Available for platforms like Xbox One, Windows PC, smartphones as well as Holo Lends, Microsoft Photos is one of the most effective alternatives to Picasa. It allows you to edit your photographs, create videos, and even make your own albums. 
Exquisite Features of Microsoft Photos:
The video editing software lets you make fine adjustments, including motion, filters, music, text editing.

Facilitates adding 3D effects such as lasers, butterflies, or explosions. 

Integrates with OneDrive automatically.

Enabled with facial and object recognition ability.
4. Darktable
Darktable integrates the management of files in an extremely powerful and free piece of software accessible for installation across Windows, Mac, or Linux devices.
The interface is quite complicated, as is the layout of the panel and editing tool. This is why understanding Darktable is quite a long learning curve. 
Exquisite Features of Darktable:
As a free, open-source program, Darktable is very impressive. 

Darktable functions as a file manager.

Includes advanced raw editing capabilities.

Manages digital negatives in a database.
5. PhotoScape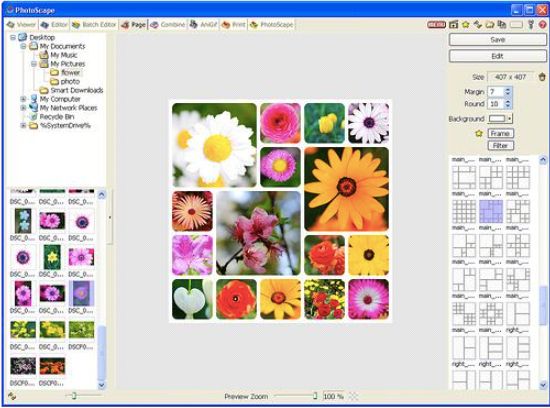 PhotoScape is available in two flavors: PhotoScape X is for users using macOS as well as Windows 10, while PhotoScape 3.7 is for users using an earlier version of Windows.
The interface of PhotoScape 3.7 is a bit dated. Windows users can pay a flat cost for PhotoScape Pro which comes with an array of advanced tools.
Exquisite Features of PhotoScape:
PhotoScape allows you to batch process your photos, record your screen, and stitch panoramas.
Allows merging multiple images into one and addition of animations.
It can also create animated gifs.
It allows editing and conversion of raw images.
6. FastStone Image Viewer
FastStone Image Viewer is a free software designed specifically for Windows machines. It provides an easy and quick method of browsing, converting, and making simple changes to images.
Exquisite Features of FastStone:
It supports the majority of popular image formats.

You can make basic editing to your images like rotation, resizing the image, adding text, and even removing redeye.

Additionally, the FastStone ImageViewer allows you to make musical slideshows. 

Also, offers batch editing of multiple images at once.
7. Flickr
If you're looking for the most efficient photo storage system, Flickr stands tall. It is among the top photo management tools that is easy to use, and also allows sharing photos with other users. 
Exquisite Features of Flickr:
You can enjoy ad-free browsing.

It allows you to check how your uploads are doing.

Facilitate uploading of the uncompressed version of images.
Conclusion On Picasa alternatives
One of these can be your Picasa alternatives. If you prefer to use any of them, read more about them from this article and also try it out immediately to know if you want to go with it before moving to the next option.
Pro Tip: Check your requirements before choosing one of the Picasa alternatives.
Fact Check: Picasa was last updated in 2015 and even though you can still use it, but you cannot get it updated anymore.
FAQs
What should I replace Picasa with?
You can replace Picasa with any of the above-mentioned Picasa alternatives. Try any and you will love their features which bear a close semblance to Picasa's editing features.
Is Picasa still good in 2022?
Picasa's last update was released by Google in 2015 and they retired Picasa in 2016.
Is Google Picasa still available?
It is available as of now and you can use it. It won't get updated so that way you will have to use a Picasa alternative.
Can I still use Picasa in 2022?
Yes, you can still use the 2015 updated version of Picasa even today.