PUBG, or Player Unknown's Battlegrounds, is a multiplayer online battle royale game created and released by the PUBG Corporation. Since its release in December 2017, It went on to become one of the best-selling and most-played video games of all time, selling over fifty million copies globally by June 2018 and attracting over 400 million players in total, including those who played the mobile version. However, as the battle royale game has grown in popularity, PUBG mobile emulators have been released, allowing you to play the mobile version of the game on your PC. We have compiled a list of the best emulators so you do not have to spend time finding the best emulator.
10 Best PUBG Mobile Emulators For Windows PC
1. LD player
LD Player is one of the most recent and best PUBG Mobile Emulators for PC with 2GB RAM. With this emulator, you can play PUBG Mobile on Windows and Mac with stunning graphics and the best gaming experience possible. The emulator is available, With Android 7.1. It has strong compatibility with a wide range of games, with smooth control, stability, and efficiency. You can run multiple games at the same time without having to kill any processes.
Pros: 
Configured for mid-range devices.

Provides top speed and high performance.

In it, many heavy Android games can be played for free.

The interface is basic and easy to use.
Cons:
It is compatible with Android 7.1, which restricts you from playing many of the most recent games with LD Player.

Support is not good. They usually deflect the question

Emulator UI is missing some common QoL functionality. 

the key bind menu is extremely limited.
2. NOX player
Nox Player is the simplest PUBG Android Emulator for Windows and Mac and it was created with the sole purpose of playing games. It has many features that should help users while they're gaming like Nox6 supports the keypad, gamepad, and scripts, and can handle high FPS games without causing any lag.
Pros: 
Nox can handle high FPS.

It has features such as screenshots and screen recording of your gameplay.

It allows you to load APK files from any source.
Cons:
There is no way to stream your gameplay in it.

Windows 10 updated, Nox no longer works

Required more memory.

A Graphics card is required.

Not working for all applications.
3. Bluestack
It is among the most balanced and best PUBG mobile emulator for Windows 10, with the right combination of power, graphics, and processing, making it the best PUBG Android Emulator for PC. It is compatible with gamepads. When playing PUBG Mobile on PC or Mac, you can enjoy a very PlayStation or Xbox-like experience. Similar to NOX player It also allows running apk files outside the play store.
Pros:
Both Windows and Mac OS are supported.

You can directly stream your gameplay on Twitch.

It is the Best PUBG mobile emulator for Windows 10.
Cons:
It is powered by Android 7.1.2 Nougat, which is not the most recent version of Android.

The free version is riddled with obnoxious advertisements.

Not compatible with all apps

Could do with updating to a new version of Android
4. Tencent Gaming Buddy (Game loop)
The official PUBG Mobile Emulator for PC is Tencent Gaming Buddy. Gameloop is the new name for it. Tencent is the company behind PUBG Mobile. GameLoop provides the best Mouse and Keyboard controls for easily playing PUBG Mobile on PC with fully optimized controls. You can easily change the keyboard and mouse settings and configurations for a stunning gaming experience, depending on the hardware of your PC. 
Pros:
It is well optimized for PUBG mobile.

You can assign keyboard keys to a variety of in-game actions like selecting items, disabling or enabling voice chat, and other functions.

It is the Best PUBG mobile emulator for windows 10,7 and 8(32bit & 64 bit).
Cons:
It was designed specifically for the games only means it is limited to games.

Aiming, shooting, and movement can all be disorienting.

Android KitKat 4.4

Poor FPS even with Good Specification
5. MEmu Player
MEmu is yet another well-known Android and PUBG mobile Emulator for Windows. It is capable of running high-end games on PC because it meets the minimum system requirements for the MEmu Players to function properly. The emulator provides one-of-a-kind things and items that improve gameplay on the desktop. MEmu allows you to map different PUBG Mobile touch buttons to different keys on your keyboard. This makes playing PUBG Mobile on PC and Mac more pleasurable and straightforward. Furthermore, it provides the advantage that real buttons have over touch buttons.
Pros:
It has a good configuration feature for controllers.

It comes pre-installed with Google Play.

Full Android experience with an elegant desktop

Chat more conveniently by using the keyboard in Whatsapp, Wechat, etc.
Cons:
It required a minimum of 3GB RAM to play.

Very CPU intensive if running more than one emulator

Some prompts were in Chinese
6. Remix OS
Remix OS Player has been specifically designed for gaming. You will map keyboard buttons and control the Esport to your liking. The creators may have tried to assess the software for more enhanced gaming. The emulator provides numerous customization options for gaming preferences, allowing users to get the most out of the Remix OS. The Game Toolkit includes everything you need to play your favorite Android games on your PC.
Pros
It provides multiple gaming at a time.

It Supports low-end PC for gaming.

Version 1.0.108 enlarges the window to fullscreen.

4GB of RAM at least, and 8GB of hard disk space (16GB recommended).
Cons
It does not support AMD processors/chipsets.

No official support for Mac is available

You cannot access other windows drivers on remix os

Requires the purchase of a peripheral to make the most of the technology Might find little practical value for users in developed countries
7. Andy
This PUBG Android mobile emulator is distinct from all other PUBG Android Emulators in that it allows you to connect your Android device and PC in an extremely virtual world that is ideal for gaming. It is compatible with both Windows and iOS/mac. The Android emulator synchronizes all of your connected devices. As a result, you do not need to be concerned about the transfer of game progress. Furthermore, the Andy PUBG emulator allows us to easily transfer apps to the emulator. There is also the option to download games directly to the emulator from any desktop browser.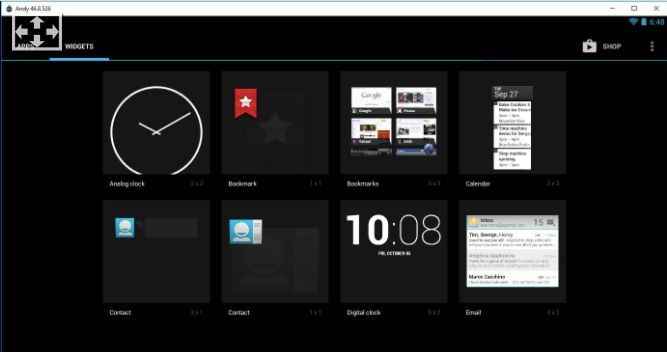 Pros:
Simple UI

It brings your favorite mobile communication, social networking, entertainment apps etc. to your desktop.

You can use your smartphone as a controller if you connect to your pc via it.

It is a good PUBG mobile emulator for pc to play PUBG on high settings. 
Cons:
It required 3GB or more RAM to run in pc.

Demands significant resources

Buggy

Slow performance
8. Nvidia GeForce NOW
With Nvidia GeForce NOW, you can instantly turn any device into a gaming rig. Despite the fact that it is not an emulator, It is a cloud-based service that allows you to play online multiplayer games. You play PUBG Mobile on the GeForce NOW server, with your Mac or PC serving as the display. As a result, the cloud-based server will handle processing and graphics.
Pros:
It cloud-based service so the requirement for pc/laptop is minimum.

You can play the game on mac that is not released or designed for mac (similar in other OS) means it's not OS-dependent.

1080p60 video with no noticeable input lag on a fast connection

Supports many games on Steam, Battle.net, Epic, and UPlay
Cons:
You need high-speed connectivity to run it.

Only free-to-play games available aside from titles you already own

Some general user interface and library integration wonkiness

Free players may need to queue
9. Prime OS
One of the most well-known Android operating systems is Prime OS. Prime OS includes useful features such as a taskbar and a key mapping tool, as well as multi-window support and other enhancements. It is currently powered by Android 7.1.2.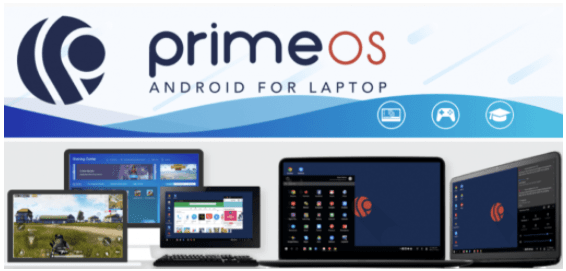 Pros
It only required 1GB RAM to run it.

It provides some dedicated gaming features such as the Decapro key mapping tool, custom control settings, a dedicated gaming center to manage your games, CPU & GPU support tools, and more.

Dual boot at single click with PrimeOS installer

Prime Os comes with three editions Prime Os Mainline, Prime Os standard, and Prime Os Classic. 
Cons:
It creates a storage partition in your PC.

Windows software isn't compatible
10. Phoenix OS
This operating system is well-known for its Windows-like interface. Phoenix is ideal for playing heavy Android games on PC, such as PUBG Mobile, Free Fire, Call of Duty, and Asphalt. You can install this operating system on your computer and use any Android app or game.
Pros:
It is optimized for heavy games and software.

It has a good UI.

Comes with Nougat

Accelerated gaming
Cons:
It required more free storage as compared to other emulators and OS.

A lot of ads

Google Play service is not updating

32-bit version is no longer supported or updated
FAQ
Q: Which emulator is used for PUBG mobile?
ANS: Tencent Gaming Buddy(Gameloop) is the best PUBG mobile emulator apart of this LD player, NOX player,and Bluestack is also a good emulator for PUBG.
Q: Can I play PUBG on an emulator?
ANS: Yes, you can play PUBG on an emulator. To play PUBG on the emulator you just need hardware that satisfies the requirement of the respective emulator.
Q: Which emulator is fast for PUBG?
ANS: Gameloop or Tencent Gaming Buddy is a fast emulator for PUBG because it was developed for only gaming especially PUBG and the company behind the development of both PUBG and Gameloop emulators are the same.
Q: Is PCSX2 illegal?
ANS: PCSX2 is legal; Sony owns the PS2 BIOS code. This has not stopped the BIOS files from being widely distributed online, but it does mean that the only free and legal way to obtain the required BIOS files is to dump them from your own PS2.
Also Read