If you are looking for Reddit alternatives then you are in the right place. In today's world, everything spreads on social media platforms through the internet. You will get every type of news and also you can connect to the world and share posts and also comments on other posts. One of the popular websites for doing so is Reddit. Reddit is a social media site where you can get all the breaking news which are trending and also you can post your story or anything on it. It covers all the fields like entertainment, technology, politics, etc. Reddit is an open platform where people can form a community and also participate and discuss any topic. 
What is Reddit Website All About
Reddit is so popular because it gets instant updates of the world and you will get every type of news available on the internet. It allows you to upvote, downvote, perform debates on any topic or create a community for discussions. The story ranks high in Reddit based on your votes. It is a widely used website but there is one drawback that makes users search for its alternatives. It has strict rules and regulations and if you do not obey the rules then Reddit will ban you from the platform. There are many other websites besides Reddit that allow you to share your posts and images without imposing restrictions and also offer similar features to Reddit. 
If you are searching for Reddit Alternatives then you are in right place. In this article, we will discuss the Websites like Reddit that allow you to post anything and connect to people throughout the world.
10 Best Reddit Alternatives In 2022
Here we have listed the top 10 Reddit Alternatives that offer you the same experience like Reddit does. 
1. Quora
Quora is the best Reddit alternatives. It is a great platform where you can share knowledge with others. You can ask questions and also give answers to other's questions through this platform. It is a great place where you can connect to the experts even without contacting them directly. You can get all the answers to your queries across the globe in Quora. If you are looking for a website besides Reddit then you should consider Quora as your priority.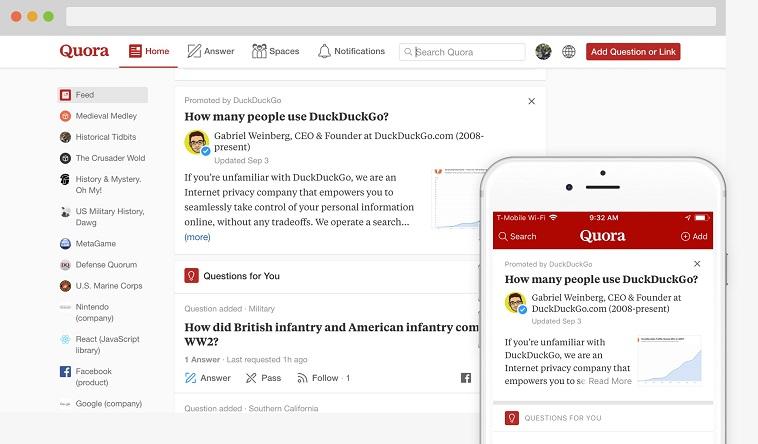 Pros 
It allows you to edit questions and answers anytime

You can get your answers from the experts without even contacting them 

You can raise questions 

Get your answers from across the globe 
Cons 
Not user-friendly help section 

Lack of validity of information in Quora 

It contains lots of ads 

Repeated questions are creating trash in quora 
2. 9Gag
9Gag is one of the best Reddit Alternatives on the list. It was like a Reddit competitor which was initially started as memes and funny pictures sharing website. The website is specially designed for the people who are more indulge in sharing memes and other activities related to fun. In other words, the website is for fun-loving people where people get awesome GIFs, most viral videos on the Internet, and breaking stories.
It allows you to share your views by commenting on the post and be a part of the discussions and connect to the people. 9Gag contains funny content to make you laugh. Apart from the funny posts it also contains other types of content. It allows you to downvote, upvote, comment, or share posts on social media sites like Facebook or Pinterest.
Pros 
It removes all ads 

Customize experience 

Offers more quotas on everything 

You need to create an account to access it with ease 
Cons 
3. Steemit
Steemit is one of the blogging websites where you can earn money for posting your blogs and articles. The amount of money depends on your work and the popularity you received. The money is earned in the form of Cryptocurrency Steem. It is not a direct Reddit Alternatives as its main motive is to encourage users to write articles and content and share them with the people.
Pros 
Reward system 

Freedom of speech 

You can earn money

Large community
Cons 
Doesn't allow you to reset the password

Quite difficult to use 

Doesn't have the user-friendly interface 

Cryptocurrency is unpredictable 
4. Voat
Voat is the best Reddit Alternatives that offer the same user interface and features as Reddit. It is quite similar to Reddit so if you are in search of the adjacent alternative to Reddit then you should try Voat. It is one of the toughest Reddit competitors as it looks like it is designed to beat Reddit. If you were a regular Reddit user then you will find a lot of similarities between Voat and Reddit.
There is one difference that is you have to follow the strict rules for posting anything on Reddit and if you do not follow the rules it will ban you while in the case of VoIP you won't find such strict rules if your post is legal you can post it.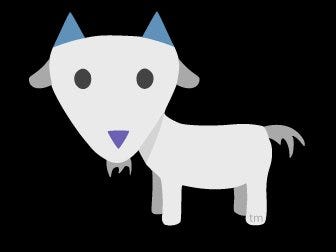 Pros 
Easy to use 

User-friendly interface 

You get paid for your post and quality content 

Doesn't impose strict rules to post anything 
Cons 
(This website has been shutdown)
5. Newsvine
Newsvine is one of the Reddit alternatives that have to gain popularity among users. It is a site where people find all types of the latest news in different categories. You need to register yourself with the Newsvine to share your views on every type of news through the comment section. It allows you to submit your own article by going to the seed section. If your article is unique then the Newsvine will post your article to the Feb so that it can reach millions of people. 
Pros 
You can get all the latest news

Clean and streamlined content library 

Excellent content quality

It has a voting mechanism for its users 
Cons 
When you click on a website link it will redirect you to another news portal 
Not Available
6. StumbleUpon
StumbleUpon is one of the most popular Reddit Alternative that offers a great platform for the users where they can search for great and quality content on the internet. You can click on explore button to discover different kinds of stuff based on your interests. It allows you to like or dislike other stories, contents, news and discoveries. You can also save and share pages with anyone on the web. You can also share your stories and posts on Stumbleupon and get a lot of traffic.
Pros 
Free traffic 

You can rate and leave comments 

Build backlinks 

You can create a network of friends 
Cons 
Not targeted traffic 

Time-consuming 
7. Digg
Digg is one of the best Reddit Alternatives that offer a far better user interface than Reddit. It is easy to use the site and has a systematic categories section where you can easily find the topic of the content of your need. The top-rated news based on your upvotes and downvotes comes at the top of the homepage of the website. You can easily read the article or share your articles or stories on Digg. The website is full of trending videos, articles, and content which are leading on the internet.
Pros 
Cleaner user-interface 

It contains high-quality content only 
Cons 
No comment section 

Covers lesser topics 

It doesn't allow its users directly to the website as a contributor
8. HackerNews
HackerNews is one of the popular Reddit Alternative apps we have discussed in the list. If you are technology conscious then you should choose HackerNews. It collects news related to technology from across the globe and offers you updates on it. It is one of the best Reddit Alternatives for the people who are associated with the Hacker & technology field. It is easy to use and you can also comment on the post to become a part of the discussions. HackerNews is one of the reliable websites that provides you latest news regarding cyber-attacks, computer security, and hacking. 
Pros 
You can search for a particular topic 

It allows tweeting directly from the extension 

It allows you to save your favourite story into your pocket account 

You can browse top stories from the last 24 hrs 
Cons 
9. 4Chan 
4Chan is another best site like Reddit where you need not do any registration to post anything. It is one of the best image-sharing websites where you can post images based on topics like science, technology, video games, travel, sports, toys, music, fitness, etc. You can also share adult content and it will not disclose your identity to the users. The site is open for everyone there is no restriction on the user you can post images and comment on others' posts. It has categories like Japanese culture, Adult content, video games, creative, Interests, and Miscellaneous. 
Pros 
Doesn't require any registration 

Allows you to share images and content anonymously 

Has most primitive user-interface design
Cons 
Content relevance and quality is not balanced 

Controversial social platform

Tough to access 
10. ProductHunt 
ProductHunt is another popular Reddit Alternatives specially designed for people who are products lover and always in seek of new and latest products. Here you can find all types of products like software, mobile apps, games, etc. It allows you to create your own products list or you can also comment on other's lists. ProductHunt is the best website for startups who want to reach their product to the maximum number of people. Through sharing this platform the products come to the vision of more of the people and gain popularity. You can share your views and opinions with the community over the ProductHunt regarding the tech field.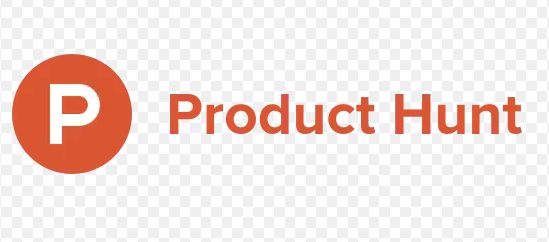 Pros 
It is free website

Connect to a large number of audiences 

The best site for startups 

It allows you to discover a wide range of the latest products
Cons
Doesn't have the user-friendly interface 

Beginners find it complicated 
FAQs On Best Reddit Alternatives
What can I use instead of Reddit?
If you are looking for a Reddit alternative then you can choose Voat. It has the exact same user interface as Reddit. It offers the same features as Reddit does. 
Who are Reddit's competitors?
Although there are many websites available that are similar to Reddit if we are talking about its competitors then some of the sites that give tough competition to Reddit are:
Quora 

Voat 

Digg

Gizmodo

4Chan
Is Reddit similar to Pinterest?
Most of the users might think that Reddit and Pinterest are two different platforms but it is not true. They are alike websites where you can search the content of your topic. 
Which is better Quora or Reddit?
If we have to choose between Quora and Reddit then surely it is Quora which is better than Reddit. You will get perfect answers to your questions from the expert on Quora whereas Reddit is not a serious site to get your answers. 
Also Read