Featuring various genres like poetry, fanfics, teen-fiction and alike user-yielded anecdotes, Wattpad, has become a large online community of people with similar interest in writing and reading creative content. It has a whopping number of more than 65 million users worldwide and accounts for 400 million+ story uploads to date. With such immense popularity come certain drawbacks, especially for beginners in writing. Such as:
At such a platform it becomes almost absurd to compete for the already established group of writers, thus, worsening the scope of development for the aspiring writers. On the contrary, it has been said that the undeserving content and full of grammatical inaccuracy might also get immense popularity, which is a bane for the deserving writers.
For readers, some complaint that the romance centering genres are dominating and more prevalent on Wattpad, while others grumble at the frequent advertisements distracting the flow of their reading.
Hence, whatever might be your reason or opinion for searching Wattpad alternatives in 2020, here a list has been compiled with all the pros and cons mentioned along, and many of these have their mobile applications as well.
Best Wattpad Alternatives Apps and Sites
1. Inkitt – Top Alternative For Wattpad
Inkitt is an online platform (website and application) for writers all over the world to publish and review their writings. With a user base of over a million and more than a quarter thousand authors, Inkitt is paving its way towards more popularity and fan-base.
Pros: 
Uploading of quality content and manuscripts does not cost even a penny.

Those looking for publishing their creations for profit as beginners must consider Inkitt.

Readers are getting more inclination for the platform as it offers ad-free reading at no cost.
Cons:
When it comes to convenience related to searching for specific stories, Inkitt does not render an impressive service.

In the mobile-based application, several users have complained of lagging, freezing, and bug-related phenomena.
Website: Visit Inkitt | Android: Inkitt Android App | iOS: Inkitt iOS App
2. Archive of our Own (AO3)
5.5 million Works in 33000+ fandom's, AO3, is an open-source Fanfiction repository.
Pros:
Possess a vast collection of high-quality fiction and non-fiction tales, making it a great choice for writers and faithful readers in this genre.

The search system is incredibly detailed and efficient in providing search results, unlike some other popular Wattpad alternatives
Cons:
The beginners in fan-fiction creation might find it intimidating to use.

Targets a constrained domain of writing niches only.

It unlike most of the popular websites with similar intents, it does not have a mobile application.
3. Commaful
The site operates in a picture-book style format were a variety of Fanfiction, stories, and poetry get a place.
Pros:
A writer oriented mechanism which helps in the discovery of new content conveniently and faster, as compared to Wattpad.

The interactive format is highly appreciated by the writers and readers which renders greater engagement and interest.

A really strong fan community engagement which hells in building a fan base with pace.
Cons:
As the platform is a fresher in the market, it has a comparatively smaller library; not great news for the readers.

Format styles and word limit restrictions lead to the fact that long texts like novels cannot be published 

The works posted on Commaful cannot be directly circulated to Amazon and alike sites.
4. Tumblr
This microblogging and social networking site allows convenient connection of fandom and serves a platform for publishing Fanfiction and writing.
Pros:
Allows desirable customization and has lenient content-related policies

Artists from any domain like writing, painting, and music can efficiently share their work over the platform.

Have numerous niche communities, making it easier to publicize the work. 
Cons:
Repetitive and frequent adds

The culture of reblogging is immensely prevalent, thus, finding original content is an arduous task.

Its image has been being portrayed as a source of native, outsourced crowd advertising
5. Medium
The social publishing platform has managed to cater to a lot of popularity and fame with its quality content which can be cited as an example of the blog host. Medium celebrates the active participation of numerous professional writers providing top-notch content.
Pros:
Preferred for generous and benign content.

Huge audience base and library.

No annoying ads pop up in between reading articles.
Cons:
Most of the content requires a paid subscription for gaining access.

The application does not support offline reading. 

There is a lack of convenience in the personalization of feed. 
6. Yourquote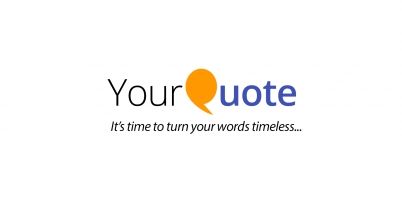 A quote allows broadcasting of writer's words in the form of images which allows having a better copyright and authority control over the trust produces.
Pros:
All the writings are Google searchable, which provides greater exposure.

Helps in the maintenance of writing regularly through daily challenges

Strict against plagiarism, thus, an aid for genuine writers.
 Cons:
Not very popular in non-Asian countries

Some users have reported sluggish operations and multiple bug related issues

Editing can be painful for writers at certain times.
7. Penana
Supports serial and collaborative formats which are specially intended for aspiring writers in fiction.
Pros
The foremost advantage is that it has too many choices for the readers

It provides free content, which is a boon to the readers.

The design which is remarkably better than many other such sites, adds to the cons.
Cons:
Some users have reported lag in notifications and such basic in-app inefficiencies.

Some users have reporting lags in mobile application
8. Mirakee
An in-trend microblogging platform that allows sharing of creative content and building a huge fan base even as a beginner, providing a lot to learn.
Pros:
Through simple and attractive design formats, writers from almost all niches can benefit from it.

The user's privacy is maintained well.

Supports various text-lengths.

Strict policies again plagiarism and offensive or violating activities.
Cons:
Certain copyright issues may arise

Uses have reported paid-subscription related issues.
9. Weave – Storytelling Redefined
The weave is an application where one can express their stories to the audience. Through this application, you can also hear other stories. A new world of art and imagination will be open by you for yourself. First of all, write a short description of the story and choose a bright cover for it. You will also get to know about how many people like your story and also how many people read your story. This app is an endless world of stories in your pocket. When you are getting bored or don't have anything to do then you can spend that time reading other stories. 
Pros
Stories are a way to build trust.

It gives you a chance to go viral.

You become a reliable source of information.

It allows you to interact with other peoples. 
Cons
It takes time to build an audience.

It can be challenging to manage.

Different meanings can be made by people from your stories.

To hook the listener you only have one chance.