Choosing the right Wattpad alternative app & website where readers and writers can read, write and share stories is quite important. In this blog post, we have ranked and reviewed the 11 websites and apps like Wattpad, so that you can pick the best one for you. 
Wattpad is a website where people can read, write and share stories on different genres in the form of an ebook. It is the most popular platform where readers and writers all around the world can connect. But everything has some pros and cons and Wattpad also has some cons that are why people are always in search of alternatives to Wattpad.
There are many websites like Wattpad available on the internet but it is quite difficult to select the best one. In this article, we will discuss the best Wattpad alternatives that will offer a great user interface and quality content as you want. Here are the top picks
Websites and Apps Like Wattpad (Top 3 Recommendations)
Penana

One can read novels for free.

This website has a regular writing contest.

There are a lot of categories from which one can choose.

Miraquill

Micro-blogging platform to share stories, poems, quotes, etc.

This website layout is similar to Instagram.

Best Novel Writing Apps like Wattpad

Sweek

All in one platform to read, write and share stories.

One can comment, follow and talk to other writers.

Anyone can publish stories for free.

Visit Websites 
Before going further you must know clearly about the Wattpad, so firstly we will discuss what is Wattpad. Let's get started
Here are my top picks for the Websites Like Wattpad to try this year.
Penana

Miraquill

Sweek

Movellas

Inkitt

Commaful

Yourquote

Medium

Tumblr

Weave
11 Wattpad Alternatives Apps & Websites
1. Penana

Penana is another best website like Wattpad that offers you a platform where you can read and explore stories and other creative writings in different fiction and non-fiction genres. You can like, share or comment on the writings to motivate the new writers. The website allows you to share your fiction works and join writing contests.
Readers can read novels online for free in Penana. It contains genres like drama, comedy, sci-fi, adventure, and romance. The Penana application is available on Android and iOS.  
Pros 
It offers many choices for the readers 

Free content 

It allows you to read the story in the native language or translated language 

It doesn't offer any publishing deals or contract 
Cons 
Lag in notifications 

Users find lags in mobile application
Reason to Download – This social publication platform helps you encourage young writers and allows the readers to comment, review, and like their stories. 
Visit Website Penana for Android | iOS
2. Miraquill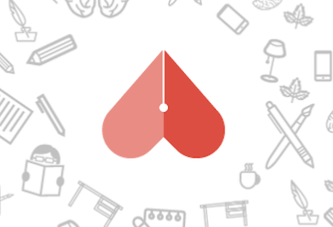 Talking about another Wattpad Alternative, then Miraquill is one of the popular social networking apps that allow writers to share their ideas with the world through writing. Previously, it was known as Mirakee. It allows you to add images in the background of the story, quotes, and poems you post.
This website offers a great set of tools and fonts to make your post attractive.  It also has a copyright feature that you can use when posting original content. You can share and read quotes, poems, stories, blogs, and passing thoughts.
You can like, comment, and share your work with other people. The site allows you to link your Facebook and Twitter accounts and follow your friends on Miraquill. 
Pros 
Simple and attractive design formats 

Kept the user's privacy 

It supports several text-lengths  

It has strict policies against plagiarism 
Cons 
Users may face a copyright issue 

Users faces paid subscription-related errors 

The website version offers a limited version 
Reason to Download – This website like Wattpad allows the writers to apply images in the background of the story, quotes, poems, and other writings to make it more appealing to the readers.  
3. Sweek 
Sweek is one of the best Wattpad Alternatives where you can read, write and share stories, poems and books. It allows you to save stories to the library so that you can read them offline. The stories on Sweek reach a large audience and get more visibility. Also, you can publish your book through the Sweek publishing house.
Readers can find stories of different writers and communicate with them and also follow them. Sweek allows you to publish your writing and get a loyal fan base. It enables you chapter-based writing which means you can publish a chapter of a story at a time.
Pros 
Great app for writing and reading 

It is free 

It offers a clean writing interface 

Chapter-based writing 
Cons 
Sometimes its mobile application freezes and crashes 
Reason to Download – This website like Wattpad offers writers a great opportunity by allowing them to publish their books through Sweek publishing house.
4. Movellas 
Movellas is one of the popular Wattpad Alternatives that offer readers a platform where they can read ebooks for free. The website is specially designed for teenagers and motivates young writers to share their writings. You need to create an account and log in to post your stories on this platform. You can follow the writers and read their works by going to the people section.
The platforms also allow readers to share their thoughts and pieces of advice with other writers. You can also save the story and read it offline. Movellas is the best app that allows you to write and edit stories anytime on your smartphone. Apart from reading novels, you can also listen to audio stories on the application of Movellas.   
Pros 
Free ebook-reading website 

Offers app for Android and iOS

It allows offline reading 
Cons 
Not convenient for the hardboiled genre and mature audience
Reason to Download – This website like Wattpad provides a mobile application in which you can listen to the audio of the stories. This app is available on both Android and iOS phones.  
5. Inkitt 
Inkitt is another popular Wattpad alternatives application that offers you a platform for writers to share stories, novels, and books with a large number of audiences online. It is one of the greatest storytelling platforms that has over three million users across the world.
Inkitt is the best platform for beginner writers who earn money for uploading their quality content and manuscripts. Readers can also give reviews of the story and the writers. Writers can share their stories to get audiences' reviews and if the readers voted high for your novel then Inkitt will publish your novel.
With a user base of over a million and more than a quarter thousand authors, Inkitt is paving its way toward more popularity and a fan base.
Pros 
Uploading content and manuscripts for free

The best site for beginner writers to publish their creations for money 

Ad-free reading at no charge 
Cons 
Its mobile applications lag, freeze, and face bug-related problems
Reason to Download – This is a free website that helps writers in making money by uploading their quality stories and other content to a large audience.  
Website: Visit Inkitt | Android: Inkitt Android App | iOS: Inkitt iOS App
6. Commaful
Commaful is one of the popular Wattpad alternatives where you can read scary stories, romance, poetry, fanfiction, etc. The platform is specially designed for people who love to read stories in a multimedia format. Commaful provides its stories in the format of a picture book.
The app offers several genres like thriller, romance, and horror. Commaful is the favorite app of readers who are interested in suspicious novels or books. Apart from the app, you can read stories on its web platform. 
Pros 
It has writer oriented mechanism 

This tool has an interactive format 

It has strong community engagement 
Cons 
Smaller library 

Word limit restrictions 

The stories or other articles in Commaful can't directly flow to Amazon or other websites

App available only on iOS
Reason to Download – This apps like Wattpad let users read stories in multimedia format. Most of the novels in Commaful are based on suspicion.  
7. Yourquote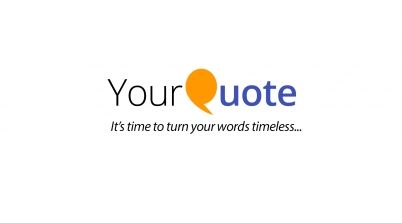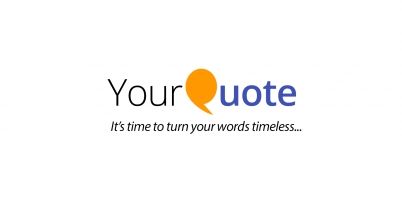 Yourquote is an amazing platform through which you can share your writing skills in the form of books with readers around the world. You can also earn money for your published books.
The platform allows you to write books in any language. It is India's largest user-generated content platform. It has the most active community of performers, creators, writers, and artists all around the world. 
Pros 
Offers daily challenges that help in maintaining the habit of writing daily 

It is strictly against plagiarism 

You can search the writings on Google search
Cons 
Hard to edit sometimes 

It faces sluggish operations and multiple bug-related errors 

Not famous in non-Asian countries 
Reason to Download – This app like Wattpad provides you with a platform where you can share your writings in the form of books and also get a chance to earn money.  
8. Medium
Medium is one of the Wattpad alternatives that offer a platform for writers to write any kind of content without worrying about the word limit. It provides you with a platform where you can show your writing skills to other people and create an impression.
This website is an online publishing platform for beginners, professionals, and publications or exclusive blogs or publishers. It is easy to use and you can connect with millions of people by sharing your views on any topic. 
Pros 
It has a large audience base and a library 

Doesn't contain any annoying ads 
Cons 
You need to get a paid subscription to access

some content 

Its application doesn't have offline reading 
Reason to Download – This website like Wattpad is meant for beginners, professionals as well as publishers and allows them to publish their writing content without any tension of word limit. 
9. Tumblr
Tumblr is a great microblogging and social networking site that allows writers to connect with readers and publish fanfiction and writing. It allows painters, musicians, and writers to share their creativity on the platform. Here, you can post multimedia and other content in the form of short blogs.
On this platform bloggers can follow other bloggers' blogs or a blogger can keep their blog private. It has several features which you can choose from the dashboard. It has a feature of fan mail which is used to send messages to blogs that the user is following. 
Pros 
Merciful content-related policies 

It enables desirable customization 

It allows artists writer, painter, and musician to share their work

It has several niche communities 
Cons 
Contains a lot of ads 

It is difficult to find an original content 
Reason to Download – Tumblr has made blogging very simpler and it also lets you customize your blog's appearance using HTML editing. Also, users who have Facebook and Twitter accounts can link their blogs to the account.  
10. Weave – Storytelling Redefined
If you are searching for a decent Wattpad Alternative platform then you must consider Weave. It is a storytelling platform where writers can express and share their writings with huge numbers of audiences. You can write a short description of the story and select a bright cover for it.
Through this platform, you can know how many people read and like your story. It is also available in the form of an app so that you can read and hear stories anytime you want with ease.
Pros 
It gives you chance to go viral 

It enables you to connect with people around the world

Stories are a way to build trust.

It gives you a chance to go viral.

You become a reliable source of information.

It allows you to interact with other people. 
Cons 
It takes time to build an audience.

It can be challenging to manage.
Reason to Download – This website offers you a mobile application that makes it easier for you to read and even listen to the story you want.  
11. Booksie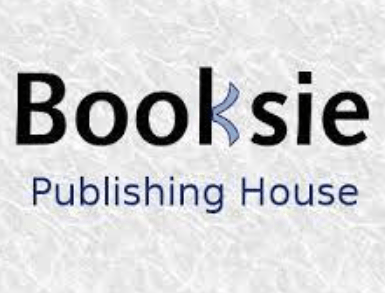 Booksie is one of the best websites like Wattpad where you can enjoy reading ebooks of different genres. It has a huge community of readers and writers. If you want to become a member then you can join it for free. If you like writing then you can share your work with the readers on Booksie. It also allows readers to interact with you through comments. 
Here you will get feedback on your writing and get ratings. You can also know how many people have read your stories. The website provides a platform for writers where they can easily share their work and promote their writings. 
Pros 
It helps you to create a fan base by publishing your writings on the site

You can post short stories, novels, and articles 

Free to login

Receive comments and ratings 
Cons
Doesn't have an enthusiastic community 

Mostly focuses on writers publishing their works
Reason to Download – Booksie is not loaded with ads and you can read hundreds of novels, short stories, poems, etc. on different topics. 
12. Scriggler
Scriggler is a unique online writing community that emphasizes the power of ideas. It encourages writers to share their thoughts, stories, and insights with a global audience. Whether you're a poet, novelist, essayist, or non-fiction writer, Scriggler provides a platform for you to publish your work and gain recognition.
The community fosters interactions through comments and likes, allowing writers to receive feedback and connect with readers who resonate with their words.
13. WEBook
WEBook is a collaborative writing platform that enables writers to work together and create captivating stories. The website facilitates group projects and collaborative writing challenges, encouraging writers to pool their creativity and talents.
WEBook also provides professional feedback and editing services, helping writers refine their work and enhance their storytelling skills. It offers a dynamic environment for writers to engage, learn from one another, and collectively bring stories to life.
Conclusion On Websites Like Wattpad
In the above article, we have listed the 13 best websites like Wattpad which provides you with platforms where you can read various stories, articles, and more on different topics and also can share your writings.
All the sites are wonderful and allow you to communicate with a huge audience. We have described each website in detail and also mentioned its pros and cons so that it would be easier for you to choose the best website like Wattpad.  
FAQs
What can I use instead of Wattpad?
Wattpad is a storytelling platform where users can connect with their favorite writers and read and write stories. If you want to use any other site than Wattpad then you choose any of the websites mentioned in the above article. Some of the sites are:
Sweek 

Movellas 

Miraquill 

Penana 

Inkitt
Is there a site better than Wattpad?
Yes, Inkitt is one of the best alternatives to Wattpad. It is an online platform that allows writers throughout the world to publish and review their writings. 
Why is Wattpad so bad?
Wattpad is a social platform where readers can find a lot of stuff of reading of their preferences and writers can share their stories, poems, etc. But due to its lack of moderation, people search for its alternatives. 
What is the best book-reading app?
Some of the best book-reading apps are:
AIReader

Kobo Books 

FB Reader 

FullReader 

Amazon Kindle 
Also Read