Snapchat is a mobile app which is famous for its disappearing of messages right after it has been seen by the receiver. The app has also many filters and funny templates that you can use while clicking the pictures. In this app, you can also make short stories and share them. Despite all this, some people get bored with that and want to try some new filters and templates.
List of Snapchat Alternatives Apps
There are many apps that you can find online to help you out. Here is the list of top alternatives of the Snapchat app.
1. Wickr Me
This application helps the user to keep full control of their stuff like a text message, their Images and their videos because they give you a facility of encryption. It also has a wonderful function that is called shredder. This app provides a great function in which any photo message or video is deleted or erased by mistake can be recovered. It has the best thing that no ads disturb you while you are using this app. This app also provides full safety measures and gives you a Wickr ID so that your conversations cannot be traced. It also has beautiful filters, great Graffiti and wonderful stickers which can be used while you take a photo. Wicker app allows user to send messages, photos, videos and file attachment as well. This app is an American software which is based in San Francisco. This app was found in 2012, a highly secure reliable communication application.
Available On: (Android, iOS)
2. Snow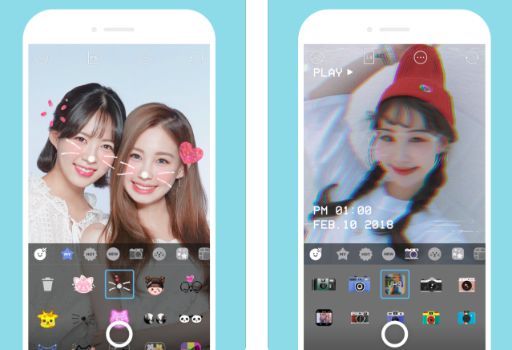 Snow is an app in which every person can experience something new that is they can create interesting, funny videos by using the snow fab stickers. With this app you can create Gif's which is quite funny, cool, you can also interact with people through chat or voice. If you want to share your video, photo then you can easily share it with your friends. Quite a good substitute for Snapchat. Snow app is a superb creation which is created by Camp mobile. Its features, stickers look alike they are real and photographic filters. Snow application is accessible in different languages like English, Indonesian, Japanese, Korean, Chinese, Spanish, Thai and many more. It allows user to take a picture with almost 1300 stickers and more than 50 filters which makes the confusion between what to choose.
Available On: (Android, iOS)
3. Instagram
This app has built camera filters so that the person can use different emojis or filters to edit their photos and make them look more attractive. Instagram also has one of the best functions that is going live and uploading stories with text, music, filter with all the good features and make it look fab. This app also has an amazing feature of making text video picture, disappear after a specific time. It provides en no of Images and videos can be uploaded, with the superb quality.
Available On: (Android, iOS)
4. Clip Chat
It is a very cool app in which you get higher speed in sending or receiving an image, any message or video. Clip chat makes your work easier to find your friend, family whom you have not met since a long time by just searching through user name, their email or their Facebook ID, by just searching on clip chat you can find it easily. If you want to face time with your family or with your friends then this app is the best for interaction. Clip chat sense self-vanishing photos with simple touch feature. Clip chat is very elegant and funky in appearance, once you send pictures or videos then it automatically saves your stuff. It shows the picture with animation efforts that makes the picture more clear and best to look at.
Available On: (Android, iOS)
5. MSQRD
This app helps you provide with animated filters in your selfie or video selfie. It can help you change your face into any filters you chose. This app also has filters with watermarks which gives a beautiful look to the photo, video. It also gives you a very good quality of animated selfie. It is quite similar to Snapchat.
6. Messenger Day
This messenger day app is very useful for those people who want to remove their photos, their videos or their daily stories within a few times because it automatically removes the photo video after a specific time you can try this feature on messenger app from Facebook. It also has an inbuilt camera in which text, cartoon character, animation and stickers can be added. In this, your friend can access your story whenever he wishes to and replies to you on the same. It disappears within 24 hours the best thing about this is that you need not download any extra app you just need to have a messenger.
7. Boo
This app can even use by kids of even school as it is very easy and very funny, it has very quiet and funny stickers which help the kids to make their video more Hilarious. To take picture or videos simply press anywhere on the screen and your picture is done. It is a very decent app and can be used by teenagers also. This app also has GIFs with very interesting and useful thoughts on it. It is one of the best alternatives to Snapchat for millions of users.
8. Slingshot
Slingshot works in a different way as it sent pictures, videos with self-destruct in seconds, this app is more of polling application which helps to compare the image from another. It also provides a set of questions for fun that the user can send it to the friends or family and try getting answers this gets interesting for both the users who are using. This thinking is very cool and quite liked by people. Slingshot is amazing and works without any condition. It is very simple to use no fancy drama is done you do not get irritated by this feature as it does your work very smoothly.
Available On: (Android, iOS)
9. YouCam Perfect
This app is quite good as it gives enhancement or provides great effect to make your selfie or video fascinating. This also has a wonderful feature of editing the photo or video by adding special effects, stickers to it or if you want to beautify the Image. It also has a powerful face detection feature. One of the most used and reliable alternatives.
Available On: (Android, iOS)
10. YOVO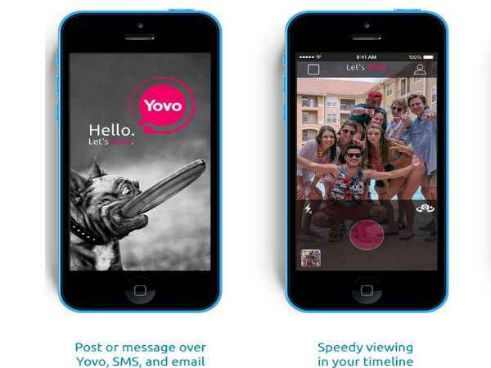 This app helps to make good choices in using better function. By using this tool, you get a wonderful opportunity to take live Images or videos. It also helps to share your gallery videos or Images with your friends. In this, your story disappeared in 48 hours. In this app, you can also create your enhancement and make your story more attractive, by drawing, doodles or by writing comments. It provides good quality Images and it is very easy to use. Yovo is very confidential and takes care of security, it is their priority that whatever video, image and messages are sent from one user to the other is safe and secured. It has a d-fence technique which was invented by Scott Richardson this app is best for iOS users and soon will be on android as well.
Available On: (iOS)
11. Cyber dust
This app is very useful and full of filters and gives a great chance to its users to create anything they wish to by adding their flavour to it. You can add comments, filters on your picture or your story. It has very good security as no message or personal stuff of the user can be leaked or hacked. They take care of a lot of their users and their preferences. It also helps in sending one message to several people at one time, makes the work a lot easy. A very good alternative to Snapchat.
Available On: (Android, iOS)