The yellow-coloured app with the cute ghost icon and headed by co-founder Evan Spiegel, has gained huge popularity with all age groups. This app is characterized by its cool features that make snapping even more fun and is used by around 210 million daily users. The messages you sent in this app becomes inaccessible after a certain time, hence this is a popular choice to many, who prefers to allow limited visibility to their posts, pictures and messages.
Snapchat filter, lens filter and geo filter are also a popular choice to youngsters. The filters allow you to experiment with your looks to a great extent.    
The bad news is, this app does not have an official MacOS and is currently available for only Android and iOS users. However, the good news is the Mac users can still use this application by the help of emulators. In case, you don't have much idea about emulators, then let us help you out. An emulator is a hardware or software which emulates a computer system and makes it similar to another computer system. Its mimics the device hardware and translates the ABI to match the host. After the user combines it with the OS, it operates as a program or application on their system 
For emulating make use of the popular emulators like Bluestacks, Genymotion etc .for your Mac.
Genymotion is recommended for a hassle-free Snapchat download for Mac.
How to use Snapchat on Mac In 2020
Follow our detailed steps given below to get Snapchat on Mac:
1. Visit Google play store account
2. Click on ''System Preference App on Mac'' and select ''Security and Privacy " Option
3. Select "general  tab" and go to option "Allow apps downloaded from App Store and identified developers"
4. Download Android emulator. You can download Bluestack, Genymotion or Andy. Install these using onscreen prompts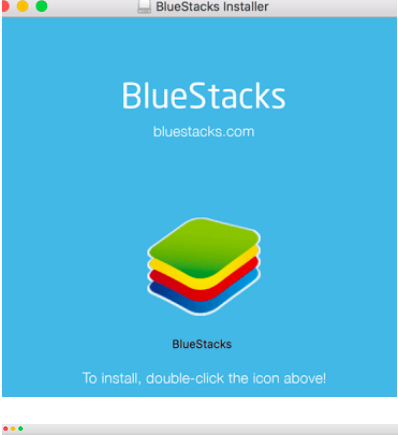 5. Sign in to emulator using your Google account. Use your credentials to log in. In case you don't have one, you can get one easily.
6. Link Google account to the emulator program
7. Download Snapchat on Mac from play store and install the same
8. Login to Snapchat on Mac if you are an existing user or create your new account
9. Enjoy snapping with your friends and family. Check your Snapchat messages on Mac, click cool pictures and share with your friends and family and enjoy many more features.
For installing Snapchat on Macbook Air, the same steps can be followed.
Hence the above points make it very convenient to use Snapchat on Mac. If you like your privacy and The personal information that you share in other social media apps can be vulnerable and can be misused but since Snapchat automatically erases the shared content after some time the chances of data leakage are considerably less. Hence, if you like a temporary visibility of your shared items, then the Snapchat app must be apt for you.
So get Snapchat on your Mac, be a cool snapper and be ready to kill the snap game with your friends and family.