So you were too excited to buy the new game on Steam and now you just can't complete your payment procedure concerning the Pending Transaction Error in Steam.
Isn't that frustrating?
Well though it's a great platform to buy your online games you might face such issues when there are other pending transactions running at the same time on your account.
Want to know about the solution? Read this article then. Also, we will provide you with some of the best alternative methods that you must try to fix the error concerning your transaction cannot be completed because you have another pending transaction on your account.
Now Let's Understand The Cause Of The Error!
An issue between your local network and the Steam Servers is the primary reason for this bug. Secure certificates must be used for verification when making any kind of online payment. 
It's possible that your local network and the payment provider are incompatible if connection issues with Steam certificates happen.
Steam holds on to the transaction until the errors are fixed, and no more payments can be made until they are, in order to prevent fraudulent transactions or mistaken payments. This is the reason that you see this message that your transaction cannot be completed because you have another pending transaction on your account.
How To fix Pending transaction Errors in Steam
These errors typically result from a misunderstanding between the payment processor and Steam and should go away very shortly. 
If not, you can try the following actions to try and fix the issue:
1. The merchandise itself may be the issue.
It's possible that the Steam Store for the product you're buying contains a mistake. You can correct this by rescheduling that purchase and attempting to make it later. Return purchases by following these steps
1. Activate the Steam App.
2. Check the top right corner of the screen, and click on the icon for your profile.
3. Select "Account details" from the drop-down menu.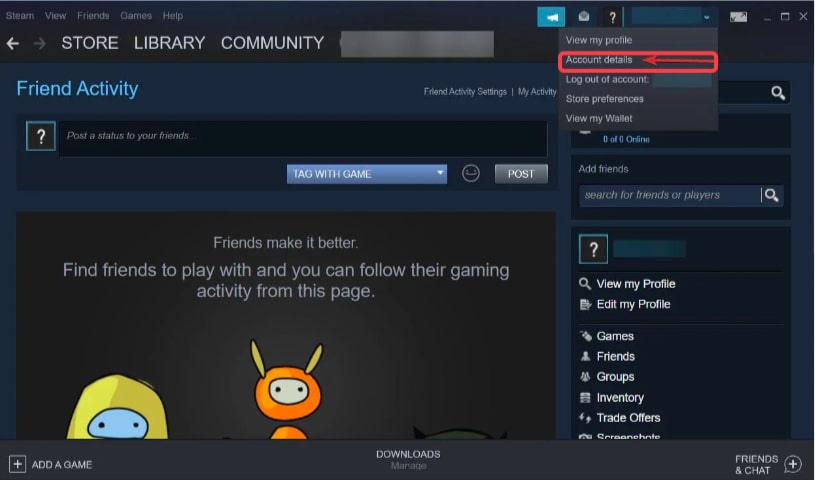 4. Click "View purchase history" under "Store & Purchase History."
5. The purchase list that you've made on this account will be displayed to you. 
6. Take a look at the Type category. 
7. All purchased things will be noted as "Purchase."
8. All transactions that haven't been finished will be noted as "Pending."
9. Now you can click on the cancel this transaction option and cancel your purchase.
10. Once you do that you can get back to the steam storefront where you can purchase any games that you want to buy and we assure you that your transaction will run smoothly.
2. Verify If The Steam Server Is Unavailable.
The Steam servers may be down, which is extremely unusual. No purchases will be correctly updated if this is the case. 
If Steam isn't working, you need to wait for the servers to start working again before restarting the program. If the product you paid for is still pending, check your cart. Once you complete the pending payment issue, you are good to go with your Steam payment.
3. Check If Your Steam Application Is Running Properly.
Though the application has a very user-friendly and error-free rendering facility, sometimes due to any interrupted update or corrupt files you can experience this type of error. The only solution is to clear the steam cache.
1. Activate the Steam App.
2. Now, select "Steam" at the top left corner of the screen.
3. "Settings" will be selected in the dropdown menu.
4. Select "Downloads" from the left menu.
5. Click "Clear Download Cache" in the window's lower-right corner.
6. Steam should be restarted so it can finish upgrading.
7. To discover if any purchase mistakes have been fixed, check your cart. It can help you solve your Pending Transaction Error in Steam.
4. Purchase Your Games Directly From The Website.
1. Launch the Steam web page.
2. Enter your login information after clicking "Login."
3. You will be asked to input a verification code if two-factor authentication is enabled.
4. Go to the game's store page if you want to purchase it.
5. Add it to your shopping basket and then finish the transaction.
5. Use The Right VPN.
Try to choose a particular VPN program that matches your Steam location. Otherwise, you might face the issue regarding your transaction cannot be completed because you have another pending transaction on your account
Make sure that Steam is completely closed. You can also check the show hidden icon option to verify if Steam is currently working or not. Now you can right-click on the steam icon to exit both the Steam and VPN application following the same process.
Now, comes the tricky part!
1. As an alternative, you can close the terminate process window and disable your VPN. These steps can be used to do this:
2. You can either type "Task Manager" into the search field or select it by pressing CTRL+Alt+Delete.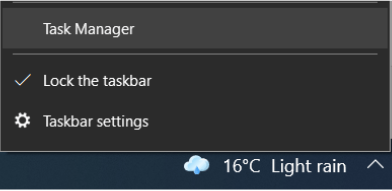 3. Locate the name of your VPN in the list of processes, then right-click on it.
4. Select "End Task" from the dropdown menu.
5. You may stop your VPN from starting up automatically by using Task Manager. 
6. You can accomplish this by clicking on Task Manager after hitting Ctrl+Alt+Delete or by putting "Task Manager" into the search box.
6. Go to the tabs and select "Startup."
7. Right-click the name of your VPN after finding it.
8. From the dropdown menu, select "Disable."
Final Words
Also if you feel that your issues are not properly addressed then you can contact the same customer service to get help.
Also, check for other options available like you can solve the download error of the Steam application or checking for missing games that were there for a limited period of time.
So this is how you can fix the issues by yourself.
Also Read
Fix Steam Client Bootstrapper High CPU problem
Fix Minecraft Realms Internal Server Error 500
How To Fix Roblox Error Code 267
How to Fix ROBLOX Error Code 277
Fix "DEV ERROR 6068" in Call of Duty Modern Warfare