When we use the computer frequently we get bored by seeing the same desktop screen regularly. So modifying its wallpaper and customizing it gives a new look to your PC. But Windows offers minimal options to customize your desktop which is quite sad for regular users. In this situation, Windows customization software helps you to customize your PC in the way you want.
The desktop customization software helps you to organize your desktop with pleasant live wallpaper and also lets you keep your favorite shortcuts in one place so that you can easily access them.
In this article, we are going to list the best customization software for Windows 11,10 which offers some great customization tools and lets you boost your experience. So without further delay let's know about each customization software.
10 Best Customization Software for Windows 11, 10
1. Desktop.com
Desktop.com occupies the first position in the list of best customization software for Windows 11, 10 PC. The tool helps you to organize and centralize all your applications, documents, and files on your PC. It is integrated with the most popular web application.
It lets you manage hundreds of files and tasks efficiently. It also offers a chat option that you can use to interact with your teammates quickly. It offers different workspaces so you can easily switch. With more workspace, you will be able to work on your project efficiently.
Features 
It is the best program management software

Lets you create your own digital HQ 

Better tools to manage other links 
2. Window blinds
Window Blinds is another software that you can use to customize your desktop. The software is loaded with lots of creative tools which let you modify the look of your taskbar. You can personalize the desktop themes and change Windows frames. 
You can also apply visual effects and use various skins to change the overall look of your PC it also lets you download various skins from the window blinds gallery. The software lets you customize your own skins and or text of your taskbar, start menu, and other controls.
Features 
It lets you customize your entire PC 

Offer randomized skins 

Personalized explorer background
3. Fences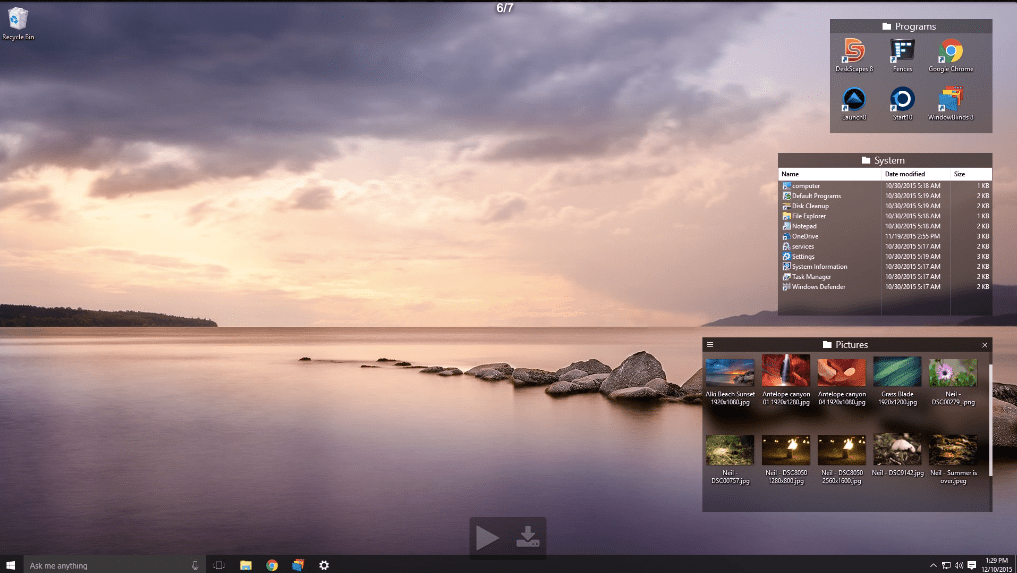 Fences is a customization software for Windows PC that lets you combine the application and folders to create certain groups. This is another great software if you are dealing with lots of applications and programs on a single computer. 
It lets you organize your PC in a better way. With this software grouping things in a start menu becomes very easier. It includes a roll-up feature that helps in hiding the contents when you don't require them. It is feature-rich software that you can use for free for 30 days.
Features 
Double-click the mouse to hide the fences quickly

Offers configurable color and appearance of your fences 

You can set the rules to arrange the icons 
4. Tiles 2
If you want to organize your PC then Tiles 2 is one of the best customization software for Windows 11, and 10 it not only helps you to organize your PC but also increases efficiency. It has drag-and-drop support which means you can easily drag and drop any folder or any application into the sidebar to organize it.
Using this software you can easily customize the tiles and page appearance of your desktop. It automatically hides the bar when you are not using it. It provides a 30-day free trial so that you can take advantage of all its features.
Features 
You can easily switch between apps and windows    
You can set the desired size of the bar 
You can organize your desktop with custom tiles 2 pages or sub-pages 
5. My folders
My folder is another best customization software for Windows 10 which lets you customize your PC easily and also helps in organizing it properly. By just simply right-clicking the mouse you can add and remove and also access multiple folders.
The software is very crucial for users who involve in the management of multiple folders. The best part is it is easy to set up.
Features
It is powered with a class-apart working methodology
You can easily manage the location of various folders 
It is free to use and also regularly updates
6. Winaero Tweaker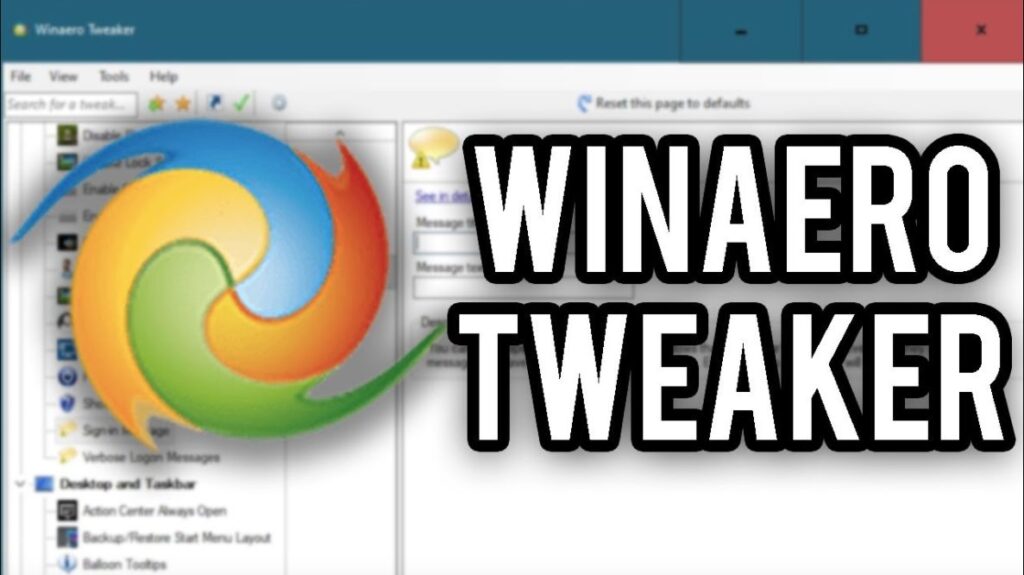 Winaero Tweaker is the handiest and most efficient Windows 11 customization app we have on their list. It offers a simple and clean interface that is liked by most users. It offers various Customization tools that let you change icon style, disable the lock screen, change the color title bar, and much more.
The tool also lets you prevent your device from restarting after the update and lets you configure update settings. Moreover, each of the customization options offers a detailed description.
Features
The interface of this software is much similar to the device manager

It has various features to add

Windows

applications and tools in a personalized way

It is free to use and

also does not include any advertisements
7. Rocket dock
Next is rocket dock which is a great customization software for your PC. The software offers you a clean desktop and lets you quickly access all the important files and folders. The software is easy to use and also offers a drag-and-drop interface. Using this tool you can also pin shortcuts on your desktop screen. 
It also lets you customize the dock by using different types of skins and icons. Using this software you can change the fonts, enable or disable the font shadow, and the opacity, and apply 30 different themes to give your PC a better look.
Features 
It has an auto-hide feature 

Offers various customization tolls 

It offers a dock that you can place on the four sides of your screen 
8. NTLite
NTLite is another Windows customization software that is an all-in-one solution for your PC. It not only lets you customize your pc but also includes deploy edit mode, driver integration, image management capability, and many more. 
With this software, you can easily change settings and modify Explorer UI settings with some clicks. You can also change control panel programs and arrange the menu according to your preferences. It also supports language integration. 
Features
It lets you check Windows Update along with language integration it has an image management section
It also has an app integration option 
9. CustomizeGod
CustomizeGod is another popular customization soft for your Windows 10 which lets you tweak the toolbars and taskbar of your device as per your preferences. Using this software you can easily modify your desktop Icons. 
It offers easy-to-use functionality which is why it is beginner friendly. With this customization software tool, you can easily customize third-party files, restore system backups, and performs many other functions.
Features
Lets you restore the mistakenly chosen option
It allows you to add shortcuts
It lets you change one as well as multiple resources at once
10. Folder maker
We are ending the list of best Windows 10 customization apps with folder maker. Folder Maker is software that allows you to customize the default of your folders. It is free software that you can use to set different icons for various folders.
The tools help you organize your PC and personalize your workspace. It is loaded with various tools which are required to organize your task and programs.
Features
You can add labels to your folders

Lets you modify the color of your folders

It allows you to interchange the defined icons 
Also Read