Without a doubt, Windows is the most popular OS right now. Windows offers considerably more functionality to consumers than any other OS. However, Windows has never been recognized for its ability to be customized.
For most individuals who prefer to personalize their PC, the personalization choices offered in Windows 10 might be limited. If you enjoy modifying and customizing Windows 10, you should check out these fantastic Windows customization tools that can transform the way your computer looks and behaves. With such personalization options at your fingertips, the only limitation to what you can do with your Windows PC is your creativity.
Best Windows 10 Customization Software
Let's explore a few Windows 10 customization software.
1. Winaero Tweaker
If you are seeking effective Windows customization tools, Winaero is an excellent option. This app has a basic and clean interface that is focused on resolving issues with your Windows 10 computer. Winaero has various customization options that allow the user to alter icon design. It prevents your computer from resuming after an update, adjusts update settings, modifies and deactivates the lock screen, displays the last login time, and much more.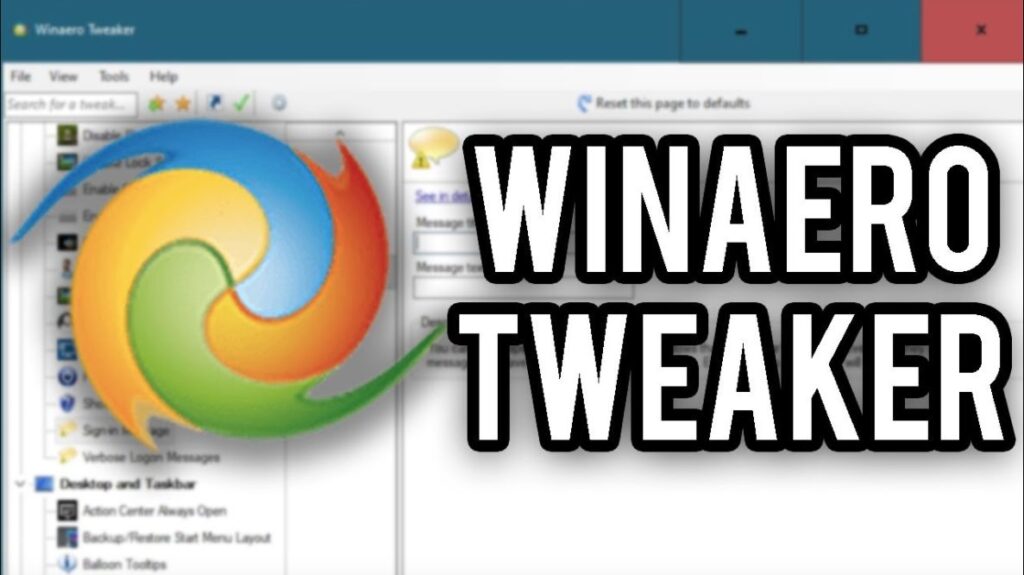 Features
The software's UI is straightforward to use and basic, similar to that of a Device Manager window.

With this tool, you may quickly solve the vexing new updated option.

It may be used to modify the registry and hidden settings.

You may also alter the icon style, default settings, the color of the title bar, and other options.
2. My Folders
My Folder is a small and useful application that is our next selection for Windows 10 customizing tools. This program employs a refined working approach and adds a context menu item to your device. Using the context menu, it can quickly access and manage multiple directories.
Features:
It is free to use

It is accessible to set up.

This tool allows you to open any folder or Copy/Move files in just a few clicks.

It adds options on your right-click menu.
3. 7+ Taskbar Tweaker
This is one of the best Windows 10 customization software. It allows you to customize the Windows taskbar in a variety of ways. The majority of the setting options it provides are inaccessible via the taskbar properties or the registry. The Tweaker is compatible with Windows 7, Windows 8, Windows 8.1, and Windows 10.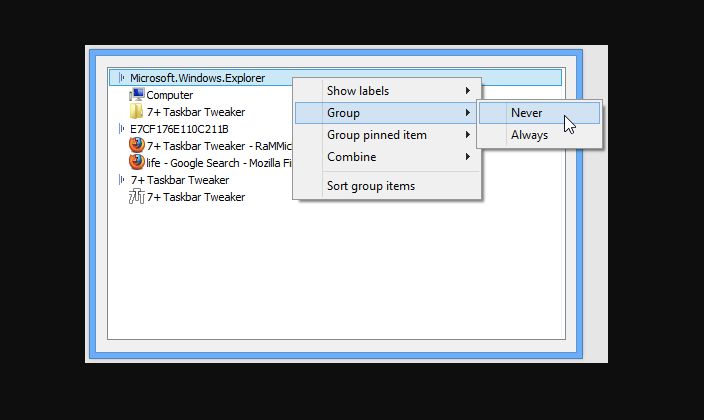 Features:
It has the ability to modify numerous aspects of your computer's display, including taskbar settings.

It may even modify the function of the right and middle clicks.

This features a very basic yet descriptive interface that is very easy to use.

It is lightweight and does not consume a lot of your computer's resources.
4. Customizer God
This application is supported with Windows 10, 8, and 7. The software has a variety of stylish icons that may replace the outdated and uninteresting icons given by Windows. Along with this functionality for basic icons, the user may also alter the taskbar icons, start menu, battery, login screen, and many other places. The nicest part about Customizer God is that it requires no technical expertise to customize your entire system. So, what are you waiting for? Simply install the software and begin customizing.
Features:
It features an excellent UI that is similar to that of Windows 7.

This tool can modify both single and many resources.

If you pick the incorrect choice by accident, you may quickly recover it.

It also provides tools for adding shortcuts.
5. Start10
Start10 is an excellent choice for customizing your Windows 10 start menu. This application alters the appearance of your standard start menu, allowing you to customize the background and color, as well as use other Start menu themes. It is simple to use and has an easy-to-understand UI. It may be used to customize the general design and settings of your Start menu in Start 10.
Features:
It supports a lot of languages.

It can add a fast access menu to your start menu.

This tool allows the user to modify according to their requirements.

It may even replace the original form of the start menu.
6. Tile Creator
This is a great software that you can get from the Microsoft Store. If you wish to modify the aesthetic appearance of the tiles on the Start Menu, this software will come in handy. You may use this tool to change the text, background color, and picture of any app's tile.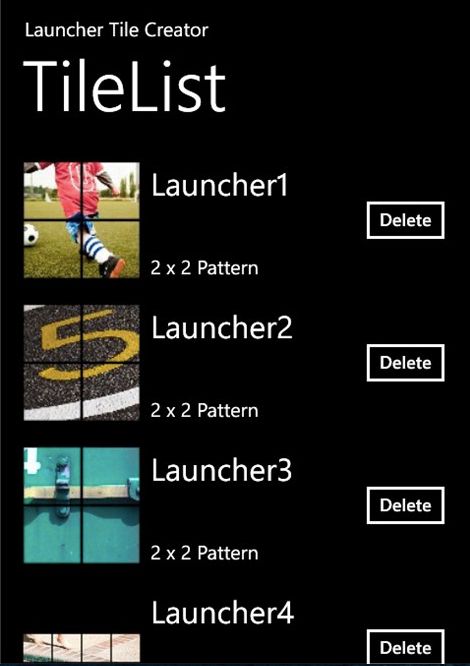 Features:
It allows you to easily access a variety of files.

It may create your start menu look like the one in Windows 8.

This tool allows you to save applications, websites, and favorites for quick access.

It can add a new tile to your menu.
7. Window Blinds
It was created by the same developer that created Start10. You may use this small tool to create customized interfaces for Windows 10. You may use the program to create unique interfaces for Windows 10 PCs, and guess what? These interfaces are so powerful that they may totally transform the appearance of your Windows, buttons, program, fonts, icons, and other elements.
Features:
It gives out the majority of the interfaces for free.

It has advanced capabilities that may be used to change all of the default settings.

This tool has the ability to alter fonts, applications, and buttons to a new design.

It may even change the transparency of your taskbar.
8. Aero Glass
If you want to use Aero Glass transparency features available on Windows 7, 8, and 8.1. Windows 10 does not include the Aero glass transparency feature. As a result, this software will assist you in restoring the Aero glass to the window edge with blur effects.
Features:
It may give the edges of your display a glass effect.

It may add light, shadow, and many more textures to the border to make it more visually appealing.

This tool consumes extremely minimal resources on any computer.

It can even change the levels of transparency.
9. Rain Meter
RainMeter is very addicting, and its use should be strictly limited. This is a sanctuary for those wanting to customize their windows. Rainmeter comes up with the notion of interface, and once the person gets a hold of the program, it is difficult for a person to stop playing with the software's limitless capabilities. 
Before making unique changes to the Windows platform, the user should first grasp the method of developing them. The program includes a few pre-installed themes. As a result, users may experiment with different skins before revealing their ideal skin on their Windows PC.
Features:
It does not consume a lot of PC resources.

This tool provides several tools for customizing the theme.

It makes it simple to interact with other users and get assistance from them.

Under the explore tab, it provides thousands of choices.
10. TweakNow Power Pack
It doesn't really alter the appearance of the windows, but rather the way they function. TweakNow Powerpack may be used to customize the Windows 7, 8, and 10 operating systems. The software has a variety of functions such as automated shutdown, the development of CPU-intensive application shortcuts, RAM optimizations, and many more.
The Virtual Desktop feature provides the user with four custom-designed settings to choose from according to their mood. Along with this functionality, there are 100 secret Windows settings, including a data cleaner and a customized start-up manager.
Features:
It provides the user with several customizing choices.

It enables you to reclaim storage space.

This tool can help you manage your files and folders by eliminating superfluous ones.

It also displays the overall condition of your device's components.
FAQs On Windows 10 Customization Software
Q: How do I make windows more customizable?
Ans: You can customize your windows using Personalize option, however it offers very limited customization options. 
We suggest using third party application mentioned above to make changes to the appearance of the desktop.
Q: What is the best desktop customization tool?
Ans: 7+ Taskbar Tweaker is the best Windows 10 customization software.
Q: Is there a Tweak UI for Windows 10?
Ans: Yes, Tweak UI is compatible with Windows 8, 7, Vista, and Windows 10.
Q: How do you customize your computer software?
Ans: You'll find lots of different customization software for your pc. To save you the time you can pick one from the above list. These are all the best and most well-known software that is safe and very easy to use.
Also Read