Guys, we know you all are very excited about the debut of Windows 11. As per the searches, it will be available before December 2021 and you will be able to download windows11 easily on your system. Let's discuss Windows 11 Installation Stuck issue today. If you are also one of those who are facing this issue of not updating to the newer version of Windows11 then, this article at 'Windows 11 Installation Stuck at 100%?' and 'How to fix Windows installation' will help you to get out of this situation.
What could be the main reasons behind this

Windows 11 update stuck
Well, before solving any problem it is a must for everyone to understand the reason behind it right? Because this helps one to understand the problem more efficiently, so without wasting time let's know why windows 11 installation is stuck?
1. Maybe, internet connection!
Check the internet connection properly while installing Windows 11 because this could lead to Windows 11 Downloading Stuck at 100%. Don't panic, this is not a big problem to deal with. The installation will continue after the power and internet connection are re-established. Just go through our whole blog, which will help you to solve this Windows 11 installation stuck problem. Internet interruption is not considered good for installing Windows 11.
2. Check whether your system supports Windows 11?
It is noticed that the latest Windows machines are not compatible with Windows 11 because Windows 11 supports 64-bit machines, with a TPM 2.0 chip, which could be the reason behind Windows 11 installation stuck error, so do check this as well.
3. Maybe the process is undergoing
Maybe the update process is still passing off, that's why windows 11 installation stuck issues are occurring. Because it's common, sometimes the percentage maker fails to show the current progress due to technical glitches.
3 Ways To Fix Windows 11 Installation Stuck at 100%
We know you are looking for an answer to this question 'how to fix windows installation error?' so, the wait is over here! And let's roll our eyes on the solution to the issue.
Well, first of all, we would like to tell you that if your Windows 11 installation is stuck, you should have some patience and look for minutes. If this doesn't work then follow these below steps for different methods –
Give a try to these below-described troubleshooting hacks to fix the "Windows 11 installation stuck" issue just now.
1. Roll your eyes over the Software Distribution Folder 
Do check the files which are present or downloaded in the software distribution folder because this will help you to know the current progress of updating. Let's know the steps that we should follow to do it- 
First, start the steps by opening Windows Explorer 

Now, go to drive C: / Windows. 

Here, choose the "Software Distribution" folder. Basically stores all the temporary files. So it's become your responsibility to check if any new file is added. 
If the Windows 11 installation is stuck then the Software Distribution folder won't show you any added files or data on it.
2. By Restarting the Windows 11 Update 
Restarting the Windows 11 update means you have to download the file again but to perform this task we have to go through 3 steps.
Part 1: Just turn off Background Intelligent Transfer Services 
First, type CMD.

Now select the "Run as Administrator" option that will launch Command Prompt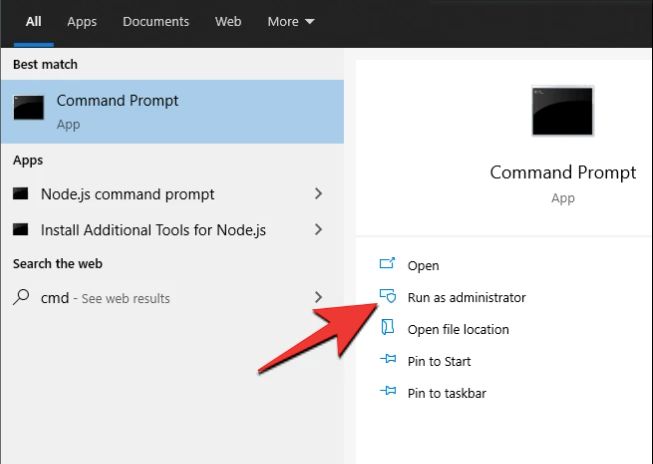 Here type the below-written commands
Now, you are done with part 1 let's go further towards part 2.
Part 2: Now, remove all the files which are present in the 'Software Distribution Folder'.
First, go to C:/Windows where you have to open the 'Software Distribution' folder. 

Select all the files by pressing 'Control + A'.

Now click the right button of the mouse and just select "Delete".
Note: One can restart his machine also if he wants to skip this part.
Part 3: You should empower the service as a part 3 of this method 
So, the whole files are deleted now from the 'Software Distribution folder', now follow the last step of part 3.

First, you have to launch Command Prompt in Admin mode. 

After that type these commands-
Now, all the parts are performed efficiently.  Now you are free to update Windows 11 again. Hope it would have helped you to solve this "Windows 11 installation stuck" issue in some way and if not then check other above-described methods that will help you surely.
3. Restart your PC
This is also another way to solve this windows 11 installation stuck issue in minutes, all you have to do is to force restart your computer and here you go! All done.
So, hope these actions will help you in fixing this type of error on your PC.
FAQs–
Q.1 What should I do if Windows 11 is stuck on my computer?
It's a very simple question guy, just follow one of the ways which we have described for you guys. Our article has several important ways: first is to check the size of the Software Distribution folder and the second way is to restart the Windows 11 update which is divided into three etc. So, it's our suggestion to follow the above action and find your desired answer here in simple words.
Q.2 Why did my windows 11 update download get stuck at 100?
Well, we have explained the main reasons above, under the heading 'What could be the main reasons behind this?' where we have explained the three main reasons. We hope you will get your answer to this question.
Q.3 How to fix a Windows update if it is stuck at 100%?
To fix this problem with some very easy and simple methods with us. Methods, such as restarting your PC and restarting the Windows 11 update, etc. (must check above headings). So, basically, there are 3 major ways which we have described above, so we suggest you take action with those steps that will fix this windows installation stuck error on your computer.
Conclusion
Hope you have got the fine answers to solve the Windows 11 update error on your device. Just fix this issue with some easy steps and methods. We know you are very excited to get a new and classic screen look as well as excited to explore the newest and latest features.
Then get this update and make your day today but first, we recommend you roll your eyes over our article at 'Windows 11 Installation Stuck at 100%? How to fix' where we have discussed some FAQs as well.
 Also Read