Some users are not familiar with the app and consider as a virus and are afraid of threats. We will also clear all other doubts related to the program. So, let's have a look at the work of the Wondershare helper. 
What is WonderShare Helper Compact?
Wondershare helper compact is installed as a bundled program when you install the Wondershare video converter app. It also downloads as a bundled app when you install Recoverit.
Basically, this app runs in the background and helps you with the popup notification during the video conversion process and DVD creation. However, many users have reported errors in their Windows 10 and Mac devices. It sometimes causes a death screen, the system crashes, and suddenly closes the system. 
Users are afraid of this app and considered it malware. The app continues running in the background even if you uninstall the Wondershare video converter app. The app is nothing but a waste, waste of resources and time. That is why it is suggested to remove Wondershare Helper Compact from your system to avoid issues like the death of the screen, frequent crashes, and sudden reboot of a system. 
There are several ways we use to delete Wondershare Helper Compact. In this article, we will guide you through the methods. 
How To Remove Wondershare helper compact
Method 1: Uninstall it using Control Panel
You can uninstall Wondershare Helper Compact through Control Panel. For this you need to follow some basic steps that are given below:
Press

Win + R

together on the keyboard to open the

run bar

and type

appwiz.cpl

in the box.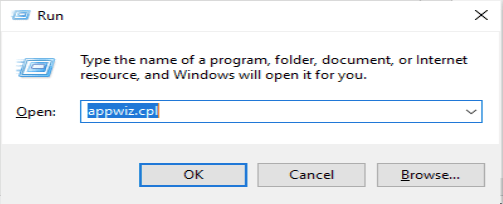 Hit

enter

key to open Control Panel. 

Now, go to the

program option

and select

uninstall a program

given under it. 
Look for

Wondershare Helper Compact, right-click

on it and select

uninstall. 
Method 2: Uninstall the App using Settings 
If you don't want to use Control Panel to uninstall the Wondershare Helper Compact app then you can use Windows settings to uninstall the application. Follow the given below steps to execute this method:
Press

Windows + I keys

together on the keyboard to open Windows settings. 
Navigate to

apps

on the settings page and click on it. 

Search for the Wondershare on the app's list and click on it and then click

uninstall. 

When the uninstallation process ends restart your PC. 
Method 3: Abolish All the Leftover Files 
Even after uninstalling Wondershare Helper Compact various leftover files resides in your PC which affects the system performance. So, along with the app you also need to delete the leftover files.
Follow the given below steps to remove leftover files completely from your system.
Firstly, press the

Win + R

keys together on the keyboard to open the Run utility. 

Type

%programfiles%

in the run bar and hit enter key. Search for the folders associated with the

Wondershare product

and delete them. 

Again open the

Run utility

and type

%appdata%

and press enter key. 
Lastly, delete the Wondershare-related folder also. 
Method 4: Performs System Restore 
Follow the given below steps to perform system restoration. 
Tap on the

Windows key

on the keyboard and type

restore. 

Next, tap on

create a system restore point.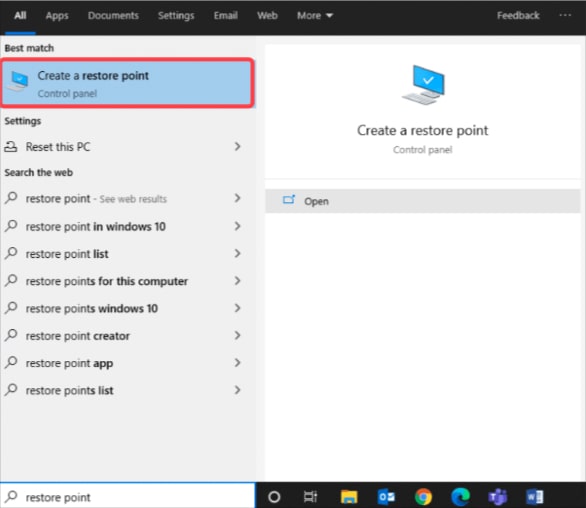 When the

system properties window

appears, click on

system restore

and then hit on

next. 
Check the box given next to

show more restore points

given at the bottom left corner. 

Select the newest system restore which was created before the Wondershare app installation. 

Then click on

next

and then read the description. 

Lastly, click on the

finish

option. 
It will take some time to restore your PC to the initial point. Restart your PC and check if the Wondershare Helper compact is deleted. 
Is it safe to use remove the Wondershare helper compact?
Yes, it is safe to remove Wondershare Hepler Compact. However, the app is helpful as it provides you guidance but consumes resources like CPU and RAM and affects system performance.
So, it is suggested to uninstall Wondershare Helper Compact. But it is not that easy to remove it completely from your system. That is we are here to help you get rid of Wondershare Helper Compact by mentioning the best and most effective methods.
Conclusion 
The above-mentioned are the most prominent methods which you can use to uninstall Wondershare helper contact.
When you install any app related to the Wondershare app, the Wondershare Helper contact automatically installs in the system and starts running in the background. If you are not getting issues like bluescreen, crashing, or shutting down of PC then you need not uninstall it.
FAQs
Why is Wondershare on my computer?
A Wondershare studio is a dedicated software for video editing and creation. So, whenever you install any Wondershare program, Wondershare Helper Compact automatically installs as bundled software. It is nothing but a popup guide that helps you during the video creation process. 
How do I get rid of Wondershare?
Wondershare Helper Compact is harming your PC and affecting its performance. It is advised that you should remove it thoroughly from your PC. Take a reference to the above article to get rid of Wondershare.  
Is Wondershare helper a virus?
Wondershare offers a great range of products that are useful in video editing. When you install any Wondershare software, Wondershare Helper Compact automatically installs along with the software. It is a popup guide but consumes a lot of system resources and adversely affects its performance. It is not a virus but people consider it malware. 
Do I need Wondershare on my laptop?
No, it is not compulsory to install any Wondershare program on your laptop. If you have any Wondershare then you can remove it from your device. 
Is Wondershare safe to delete?
Yes, Wondershare is safe to delete. Above are the various methods you can use to remove Wondershare from your system. 
Also Read